What I love this week: French favorites
I've been fascinated with all things French since I was a young girl. There's just something about the language, the landscapes, the food, the art, the style, the joie de vivre that continues to captivate me.
I've been fortunate enough to be able to visit Paris and various regions of France many times. And I know it isn't all Monet and macarons. But I treasure those visits and hope to get back there again someday. In the meantime, one of the next best things is when the quarterly My French Country Home Box arrives on my doorstep.
A little bit of France at home…
Sharon Santoni chooses the loveliest gifts from French brands for each of these subscription gift boxes. It's always such a treat when I first open the box. Everything is beautifully and carefully packed. Discovering the gifts inside is half the fun.
(Disclosure: I received this box as a gift from My French Country Home.)
This month's selection of gifts is a celebration of spring. There are always a few items for the home, something to wear, and an antique piece selected by Sharon from one of her favorite brocantes.
Sharon almost always includes a scented candle. This one's from Carrière Frères, and I caught a whiff of the gorgeous rose and peony fragrance as soon as I opened the box. One of the most unique items is this watch with 3 pretty silk ties. And this knotted cotton rope tote will be fun with summer outfits.
(My climbing roses are covering themselves in glory this month, despite a lack of sun and warmth.)
Also in this box, some lovely items for the home. There's a a pretty floral linen table runner, and those cute little veggies are hand made knife rests from Atelier Soleil. The candies are a special gift for Quarterly and Annual subscribers, an old-fashioned sweet treat in Rose, Poppy, and Lavender flavors.
The next box will be issued in August, and the theme is Bon Appetit! If you love French cuisine, or just love to cook, you don't want to miss this one. (The food and kitchen themed boxes are always my favorites!) These boxes also make unique and fabulous gifts that will delight the Francophiles in your life.
A Parisian favorite
On past trips to Paris, it's been hard not to notice the popularity of Vanessa Bruno cabas totes. They are everywhere, and even usually understated Parisiennes can be spotted carrying one of these bags with the sequined handles. I really like this raffia version for summer!

House hunting in Paris (after I win the lottery 😆 )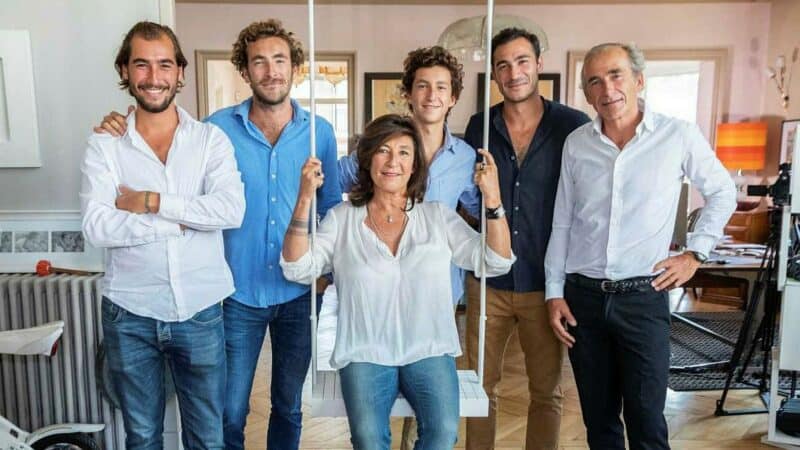 If you've ever dreamed of shopping for a pied à terre in Paris, were money no object (or not as much of one), you'll want to check out "The Parisian Agency" on Netflix. The Kretz family is back for a new season, and the properties are even more lavish.
I normally avoid "reality" type shows, but this one gets the drama from "will or won't the clients overlook the renovations needed and make an offer" rather than sniping and backstabbing. This family seems to genuinely care about and support each other. Plus, you get an inside look at a range of properties, from the dilapidated to the palatial. It's fun to dream, n'est-ce pas?
Stay in touch
Sign up to be notified of new posts and updates from une femme d'un certain âge.