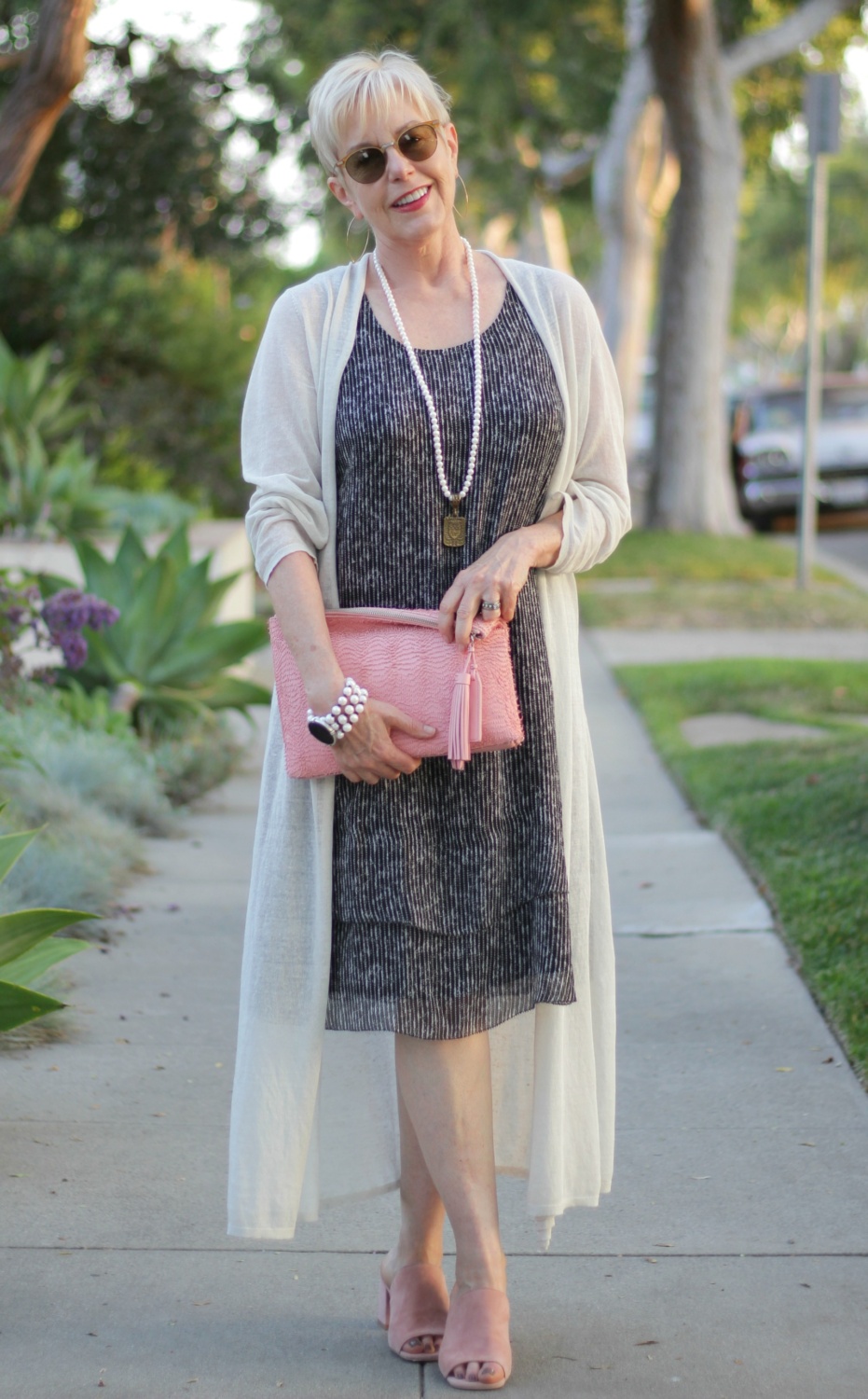 Some of you have written to me over the last few months asking for suggestions for what to wear to a summer wedding. Though not everyone has specifically said so, I'm assuming that most of you are looking for dresses.
"Summer wedding" covers a lot of territory. Climate variables and the formality of the event all have to be taken into account. Outdoors? Indoors? A traditional church ceremony? A sunset beach wedding? It's almost impossible to come up with something that would be appropriate for all venues.
Plus options: Dress | Cardigan
Summer Wedding Guest Dresses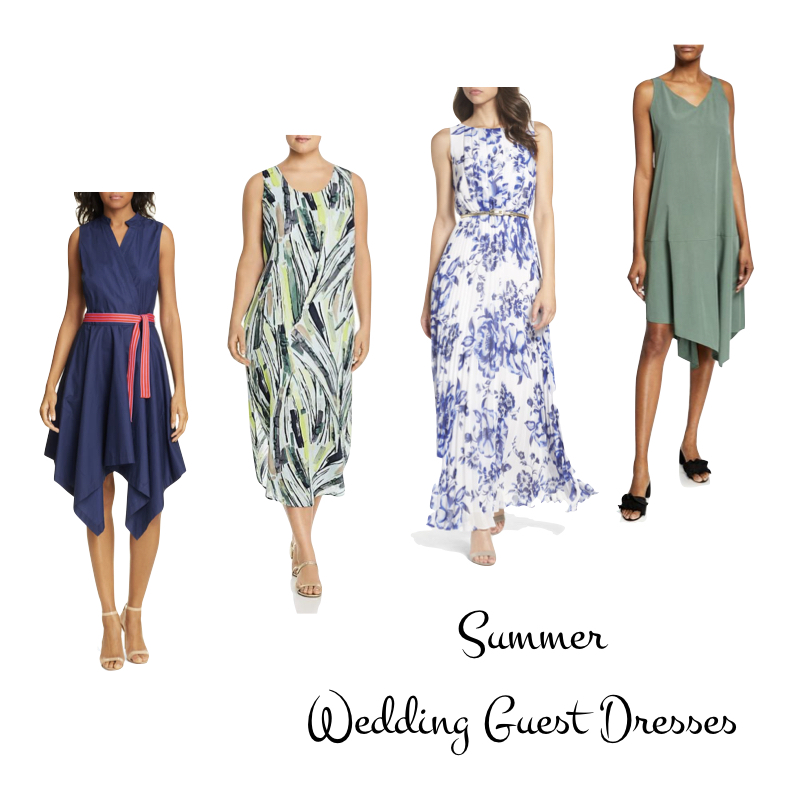 Still, I'd like to try to help, so I'm going present some options based on a few criteria that would be important to me if I were choosing a dress to wear to a wedding or other special occasion:
First, I'd stick with simpler styles that won't look dated in a year, and could be dressed up or down depending on the occasion. (The dress I'm wearing above is a couple of years old, and would still be my "go to" should I be invited to a summer event that calls for dressing up a bit.)
Second, nothing that requires shapewear, or a non-standard bra.
Third, I'm going to assume a level of formality that does not rise above "Cocktail."
Finally, I've looked for styles that are knee length or longer.
To sleeve or not to sleeve, that is the question. I tend to run cold, so unless I'm in sauna-like conditions, I can usually manage with short or 3/4 sleeves in a lightweight fabric. Some of you may be more comfortable without sleeves. And you can always add a lightweight cardigan (Plus) or shrug to a sleeveless dress if you prefer.
(As you consider these images, remember that the accessories you choose will play a large part in how casual or formal the overall look appears.)
Here's a simple style in a fluid fabric that allows some air circulation. This can easily dress up or down with accessories. (Petite / Plus)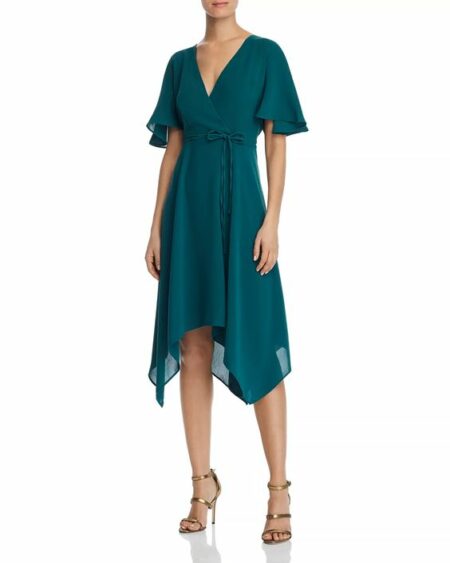 If you like something with a bit more shape but that's not constricting, this faux wrap dress might do the trick.
Stay cool in cotton! The handkerchief hem on this navy wrap dress adds a festive touch.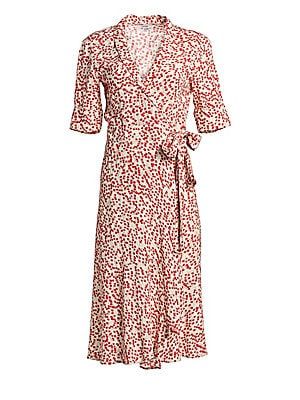 Short sleeves are a happy medium for many of us. This cute wrap dress is also on sale!
This abstract print has a fun retro vibe. (Plus.) Again, this could dress up or down depending on accessories.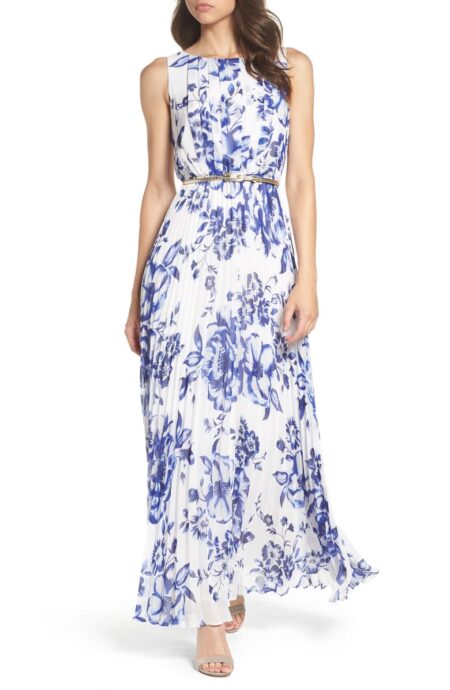 If you're fond of florals, you're in luck this season, as they are ubiquitous. Here's a maxi option that works for day or evening. Those pleats add a nice bit of "swish" and movement.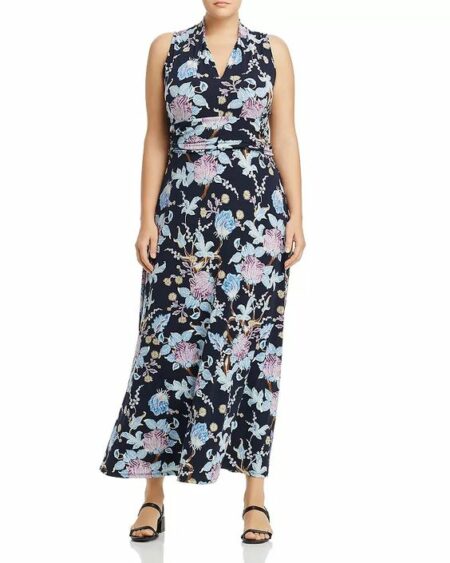 Here's an option in Plus with a flattering v-neck. The navy background on this dark floral print keeps it from feeling too heavy.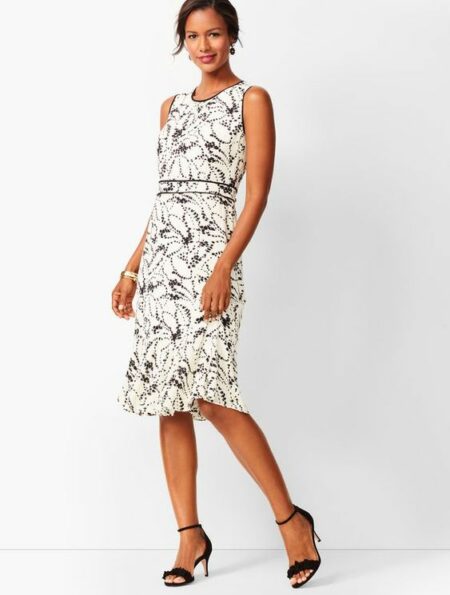 Finally, it's hard to go wrong with a simple style in a monochromatic print. Add a bright bag and shoes if you like a pop of color. This dress is available in Misses, Petites, Plus and Petites Plus sizes.
Top It Off

Affiliate links in posts may generate commissions for unefemme.net. See my complete disclosure policy here.