How to use the 3-color rule to look put-together
I'm still on a high after our amazing Red Leopard Color Event! Manina from Red Leopard and I just spent 3 days doing personal color analyses for over 20 clients.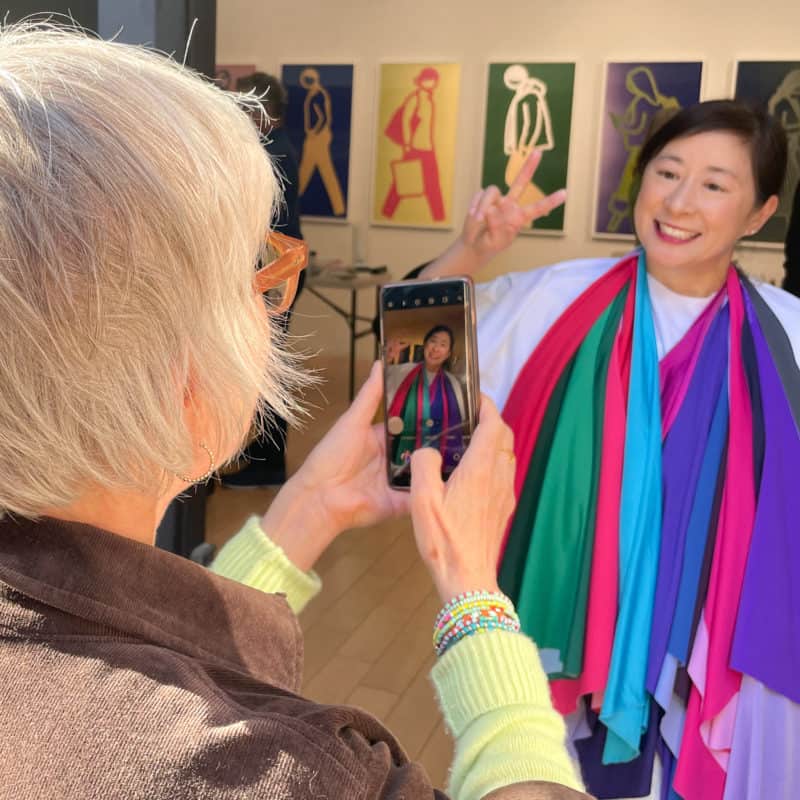 Seeing people come alive when surrounded by their best colors, (and their big smiles) makes doing this an absolute delight! If you'd be interested in a personal color analysis and are in or will be visiting the Los Angeles area, please go HERE for more information and to book your session.
Using the 3-color rule to create cohesive outfits
As part of our very individualized color analysis, we go through all of the colors in a person's seasonal palette to both find their best colors, and provide suggestions for how to wear them. If you've been wearing mostly black or neutrals, adding more color to your outfits can sometimes feel daunting. (Especially when you have so many gorgeous colors to choose from.)
What we advise is to first concentrate on getting your best colors near your face. That can mean a scarf, jacket, or top. Play with different combinations, and see what feels right for you. One formula I've found helpful to add color while still looking chic and put-together is the 3-color rule. Aim for 3 colors in an outfit, and yes, your neutrals count.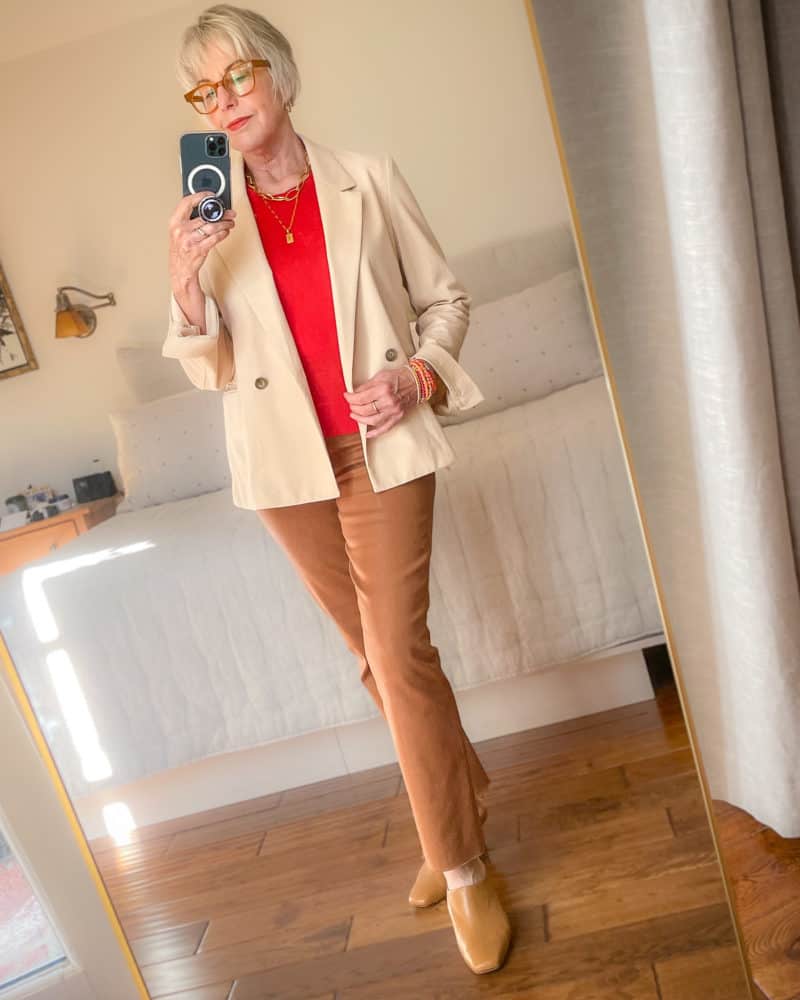 Above, I've used 3 colors: tan/camel for the pants and shoes, red sweater, and light peach blazer. (My personal preference is 2 neutrals + 1 color. I'm counting the blazer as a neutral.) That geranium red is one of my best colors, so I've added it near my face.

If you're going to wear something with a pattern, count it as one color. But you'll want to "pull" from the colors in the pattern for your other pieces. For example, if you're wearing a scarf with olive, blue, coral, and brown in the print, use olive and/or brown as your neutrals, and pick up either blue or coral as your 3rd color, but not both.
I find this 3-color formula helps me incorporate color into my outfits without feeling like a parrot. 😁 🦜 But as with all style guidelines, my mantra is "tools, not rules." They're meant to be supports, not constraints.
Do you have a rule or formula for wearing color?
Stay in touch
Sign up to be notified of new posts and updates from une femme d'un certain âge.