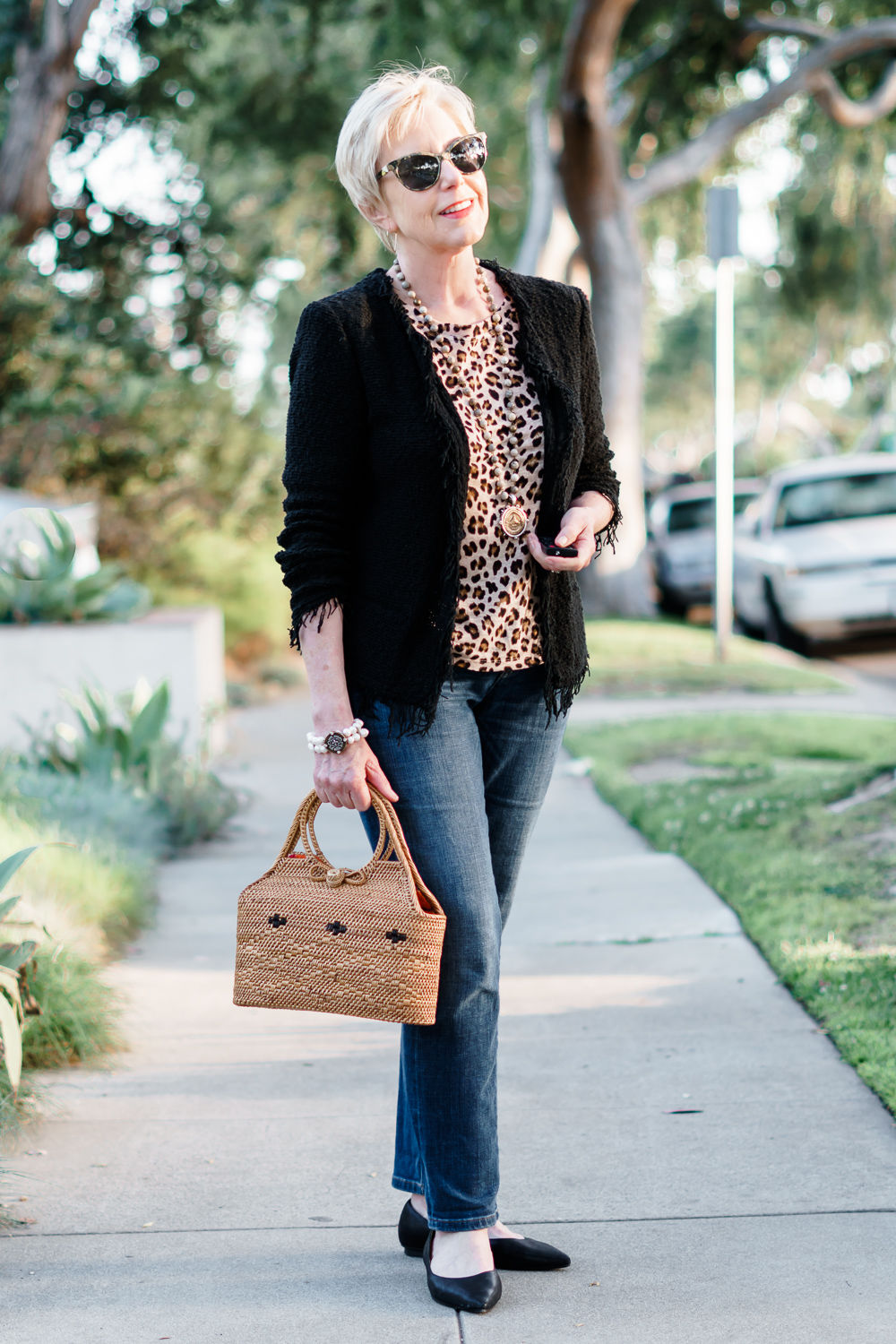 Although I've never had any formal training in style, tailoring, or fashion, I can look at an outfit and know whether it works for me or not. But I can't always immediately tell you why.
Plus options: Jacket | Tee | Jeans
The "Good On Paper" Outfit
When I get stuck, or am trying to create new combinations with existing wardrobe items, I often find it helpful to create an outfit "flat lay" on the bed to see how details and textures work together. A couple of weeks ago, I came up with this combo, and liked it so much I posted on Instagram:
Small Tweaks, Big Difference
But when I tried it on, something just wasn't working. The first place I always go when this happens is "I need to lose weight." That's the old programming, and it's hard to turn off. My body is harder to dress well than some, it's true, but it wasn't a matter of fit, just proportions. (Wish I'd taken some "before" pictures, but I was initially so discouraged I thought I'd probably scrap this combo and start over. You can see the original length of the tee here.)
Eventually I realized that because the jacket and leopard print tee were both the same length, it created blocky, heavy look. I tried tucking the tee in, but didn't like that either. So I tried one more thing: I had the tee hemmed by about 1½ inches. Bingo! The shorter length works better with everything. The tailor was able to maintain that nice curved hem, too.
The second thing that wasn't working was the style of jeans. The pair that I thought looked so cool with the jacket in the flat lay was cropped and wider. That cut needed a bulkier shoe for balance. But I really wanted to keep the shoes as part of the outfit. So I switched out the jeans for a slimmer, longer pair. Much better!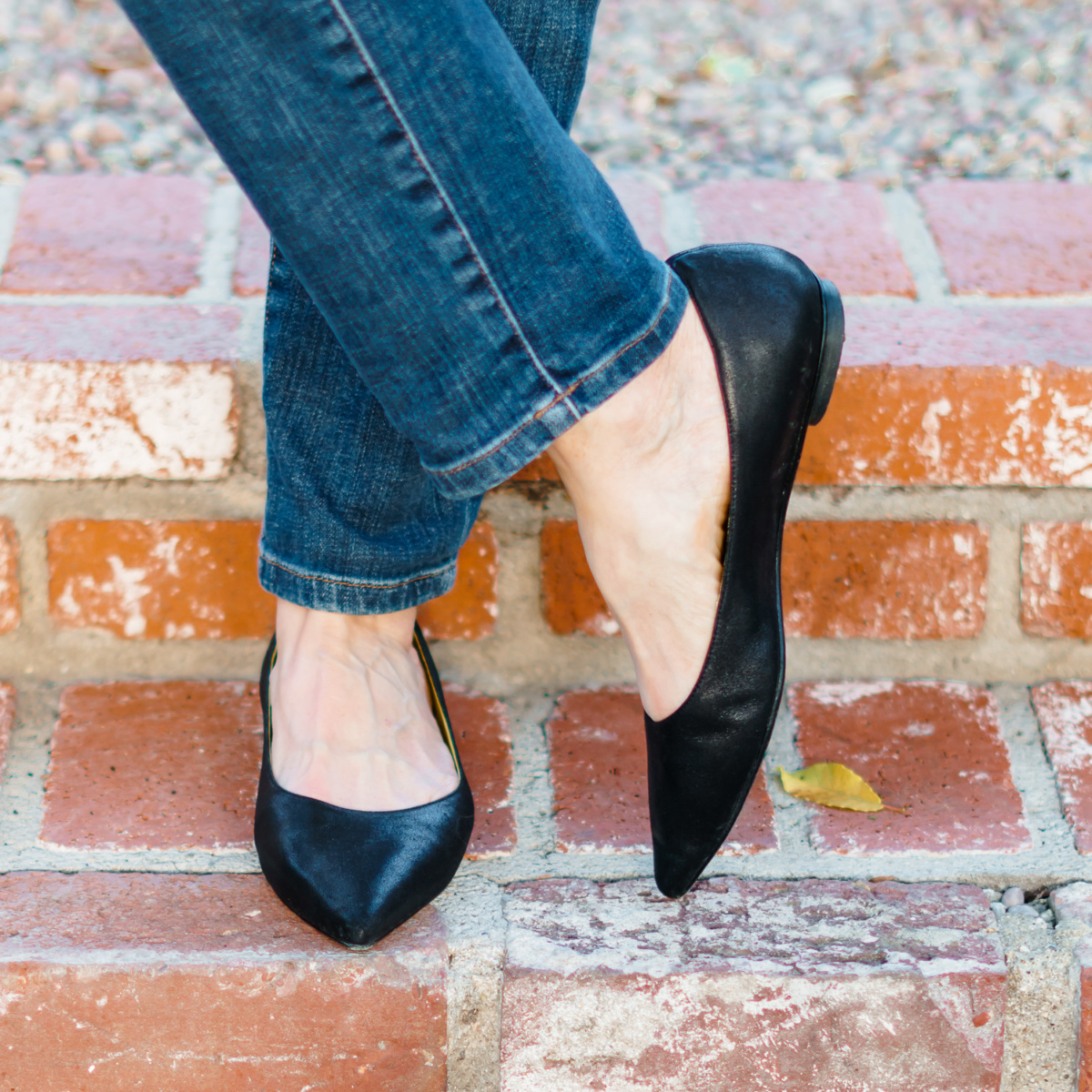 Do you regularly have your clothing altered (or do it yourself)? What tweaks do you find make the most difference?
Affiliate links in posts may generate commissions for unefemme.net. See my complete disclosure policy here.