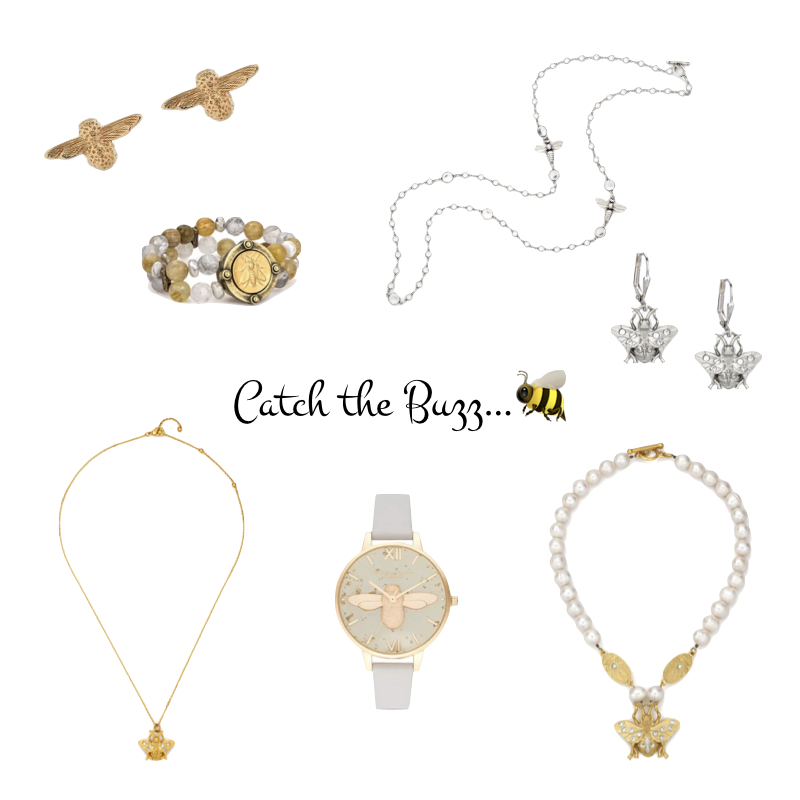 I've always been charmed by bee motifs. They've long been associated with France: the honey bee was adopted as a symbol of French royalty centuries before Napoleon, symbolizing immortality and resurrection. There's an interesting theory that the oh-so-French fleur-de-lis was originally a stylized bee symbol.
Bees are pretty remarkable creatures too. In high school, our biology teacher build an in-classroom hive with glass walls. (The bees could come and go through a sealed vent to the outside.) We watched the bees organize, build their hive, tend to larvae, and dance to direct their hive-mates to where the good pollen was.
Bee Jewelry: Delicate and Bold
I have a hard time resisting jewelry that incorporates a bee motif. Of all the French Kande in my collection, I wear the styles with bees more than any other. The latest collection, Hotel de Ville, has introduced another bee to the family.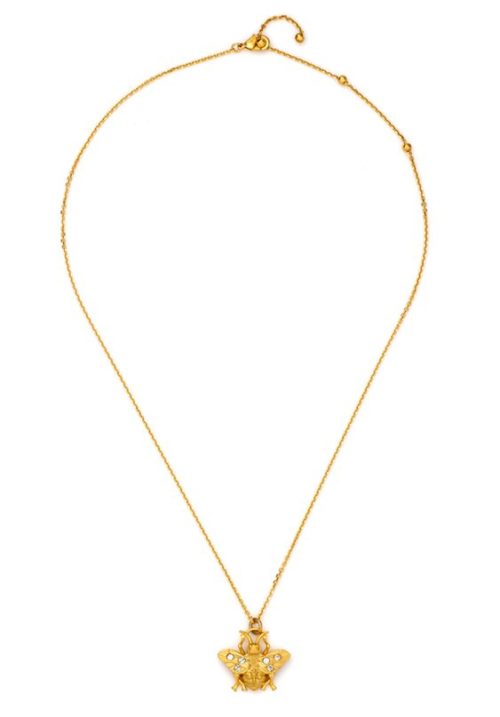 I think of this one as a Queen Bee, because she's all decked out in her jewels. The delicate chain is adjustable from 14.5″ to 17.5″, which provides lots of styling options. It's also offered in silver. This necklace can be worn on its own, but also looks great layered.
At 1″, these silver bee earrings aren't overwhelming, but can add a little casual glam to your daytime look. (Also available in gold.)
But there are some fun, bolder styles in this new collection too. I decided to go with a statement necklace, and chose this pearl and gold one (gifted). We all could use a little of that Queen Bee energy sometimes… 😉
I also have my sights on this bracelet, with the Golden Mix stones and golden abeille medallion.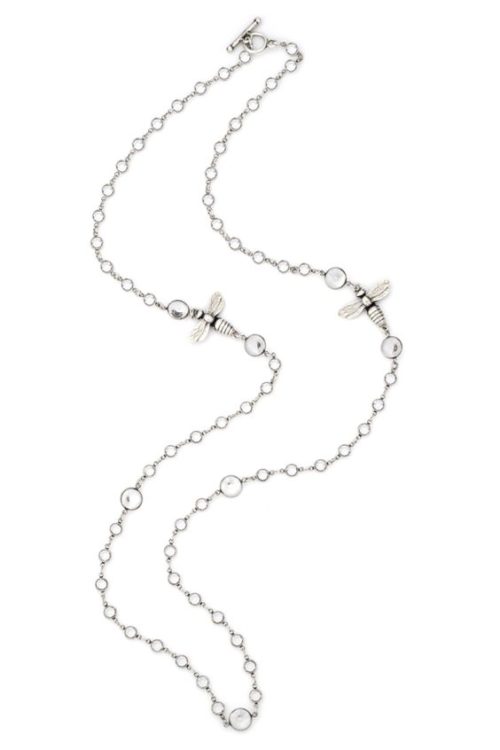 From an earlier collection, this silver Swarovski necklace with "miel" medallions is a nice way to add some subtle sparkle.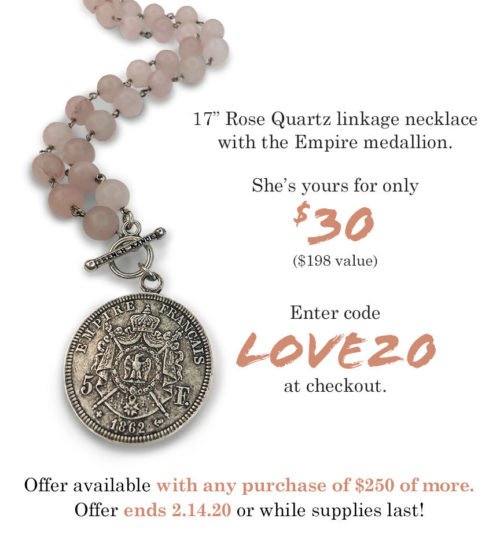 And here's a little something to "sweeten the pot." French Kande is offering this lovely Rose Quartz necklace for just $30, with a purchase of $250 or more!
Olivia Burton is another brand that features bees prominently in many designs. This bee watch is similar to one I bought last year.
If you prefer smaller stud earrings to dangles, these gold bees are fun.
Julie Vos has a Honey Bee Collection in gold. I thought this bracelet was a good choice…a classic style with a touch of whimsy. It's adjustable too, a nice detail!
This stunner of a bracelet features faceted apatite beads and a bee charm with black and white diamonds. Casual luxe at its best!
I'm predicting that brooches are poised for a comeback. This one's from Gucci, (who has some fabulous bee motifs) hence is a bit spendy. Check out Etsy for some fun, budget-friendly options.
I know it's not jewelry, but see what I mean about Gucci's fabulous bee motifs? If this wallet were offered in red, I'd be all over it.
Do you wear any bee jewelry, or other accessories with a bee motif?
Stay in touch
Sign up to be notified of new posts and updates from une femme d'un certain âge.