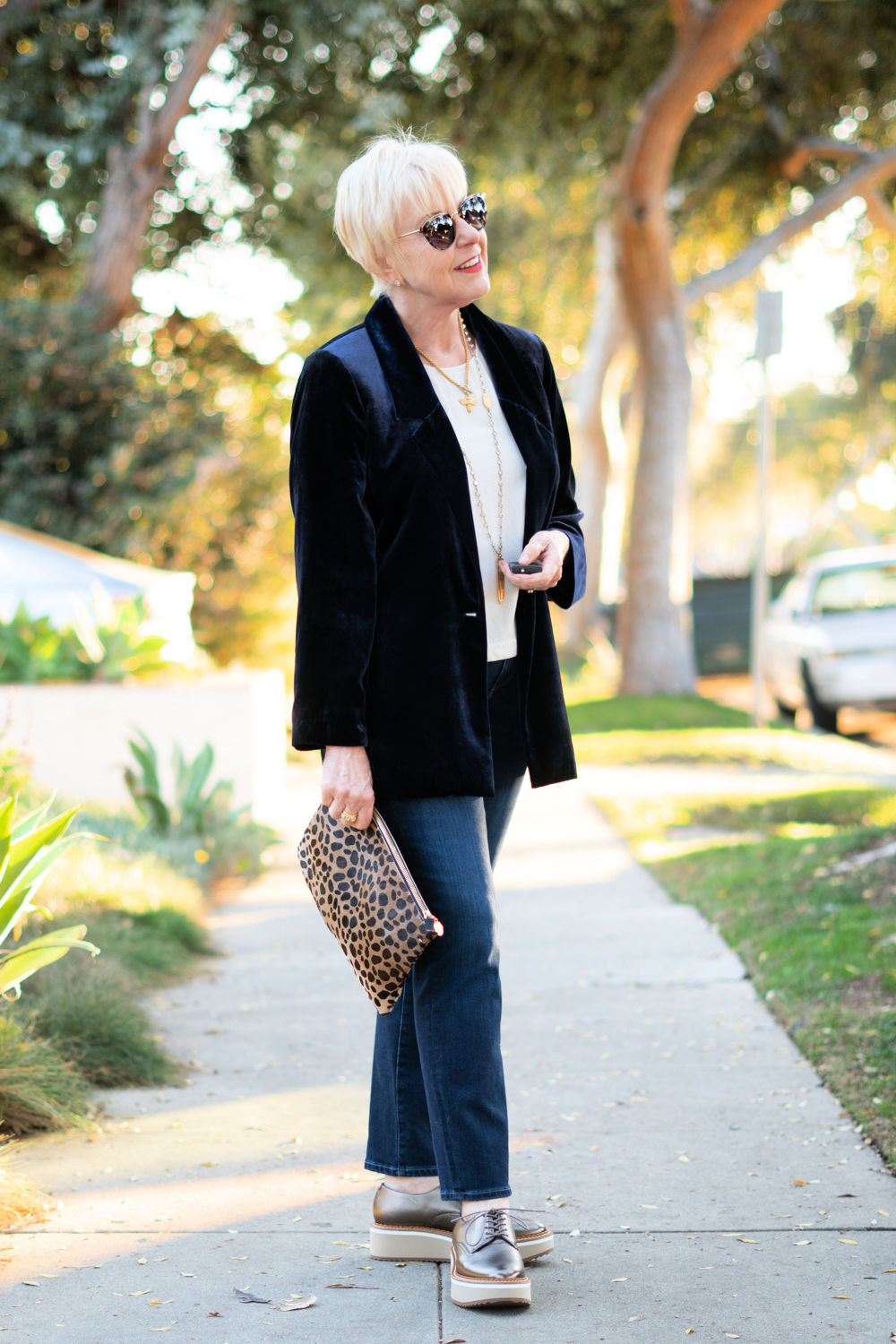 Holiday gatherings are more casual these days, and often more impromptu. Before the holiday season kicks in, I'll go through my clothes and accessories, and put together a few combos that can dress up my basics at a moment's notice. Here's a simple, casual holiday party outfit with jeans.
I'd wear this to meet friends for drinks, or for an open house at the neighbors'. To dress it up a bit more, you could swap the jeans for some tuxedo trousers. (Or Black Watch tartan, or slouchy silk pants). And the oxfords for some Fancy Flats or a kitten heel pump.
Just a bit of housekeeping: if you subscribe to my emails using a gmail address, you may have been receiving a warning when clicking the links. We believe we have identified the issue and resolved this erroneous warning. (My links are safe, I promise!) If you are still getting a warning effective with today's email, please let me know. Thank you!
The navy velvet blazer was purchased last year. It's what I call a Goldilocks piece…not too soft, not too structured, perfect fit and a gorgeous color…Just Right. I think a good velvet blazer or jacket can be a Hero Piece in your wardrobe. Here, it adds a subtly luxe element.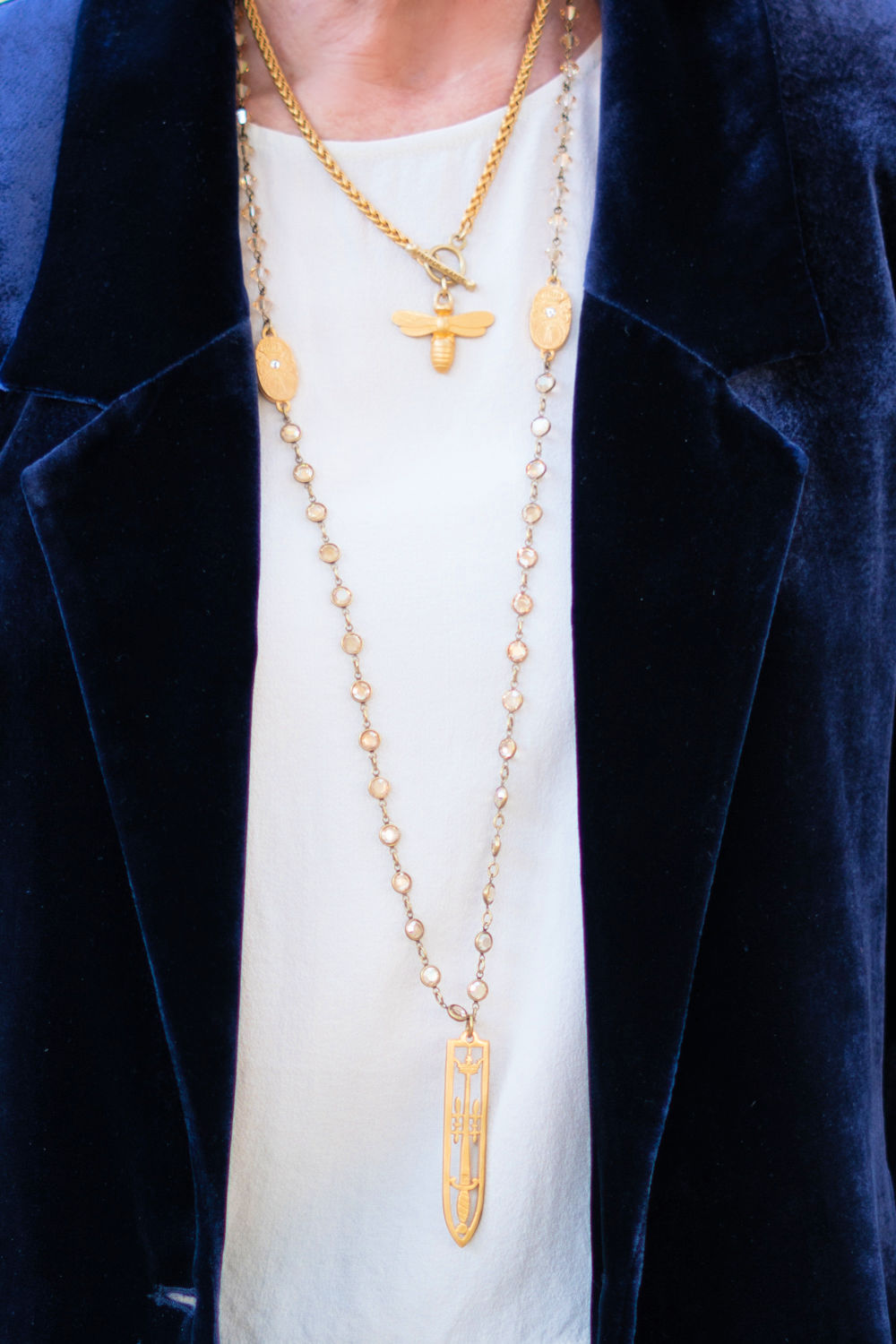 Someone asked recently whether I'm still wearing French Kande…and the answer is "bien sûr!" I'm especially loving the gold pieces they've added this year. I wear the "Miel" (bee) necklace often with more casual outfits, but it dresses up nicely too. The longer necklace (gifted) with Swarovski crystals is from the Saint Sulpice Holiday Collection and is a really lovely piece that looks fantastic on its own or can be layered with other pieces.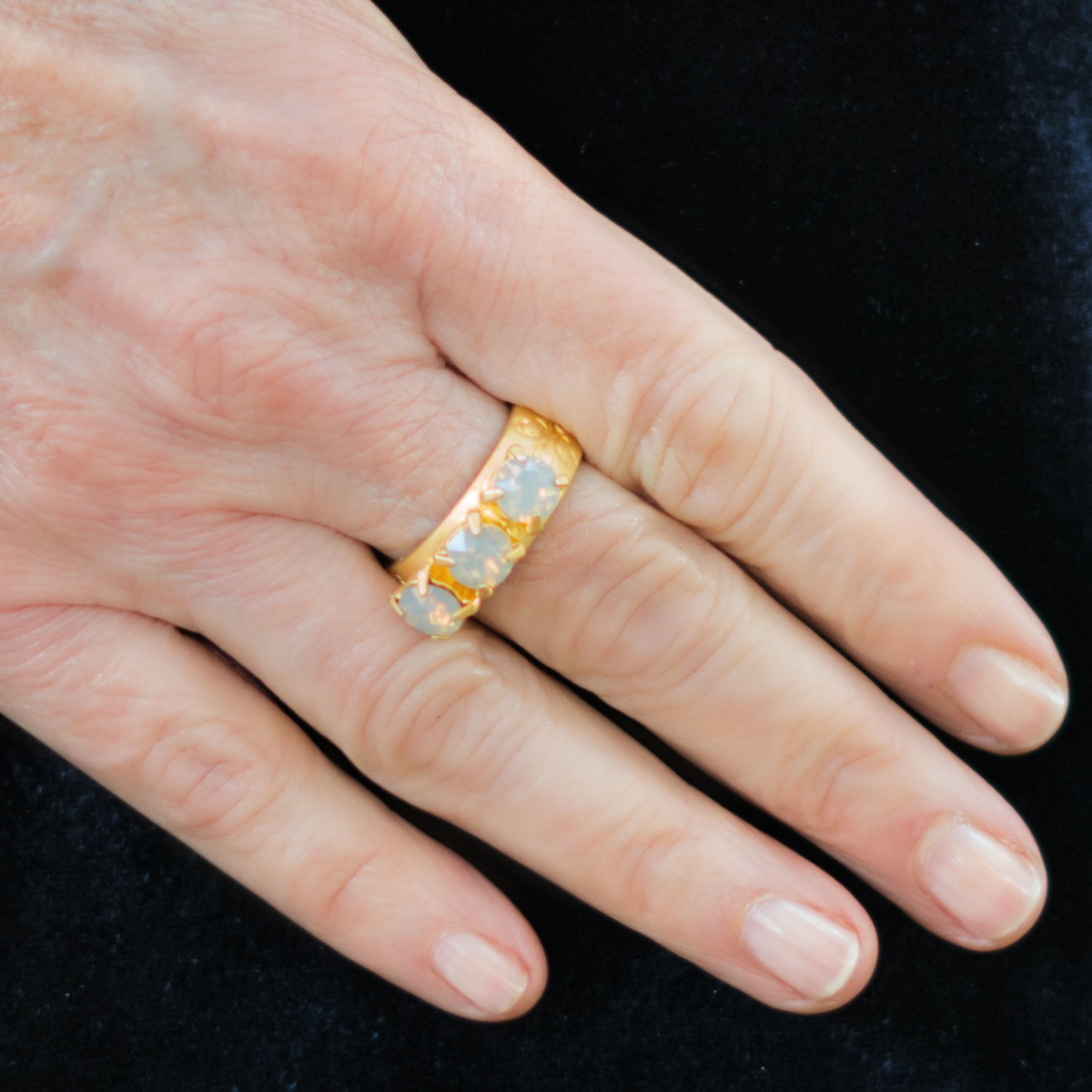 And this gold ring (gifted) has the prettiest grey opal Swarovski crystals!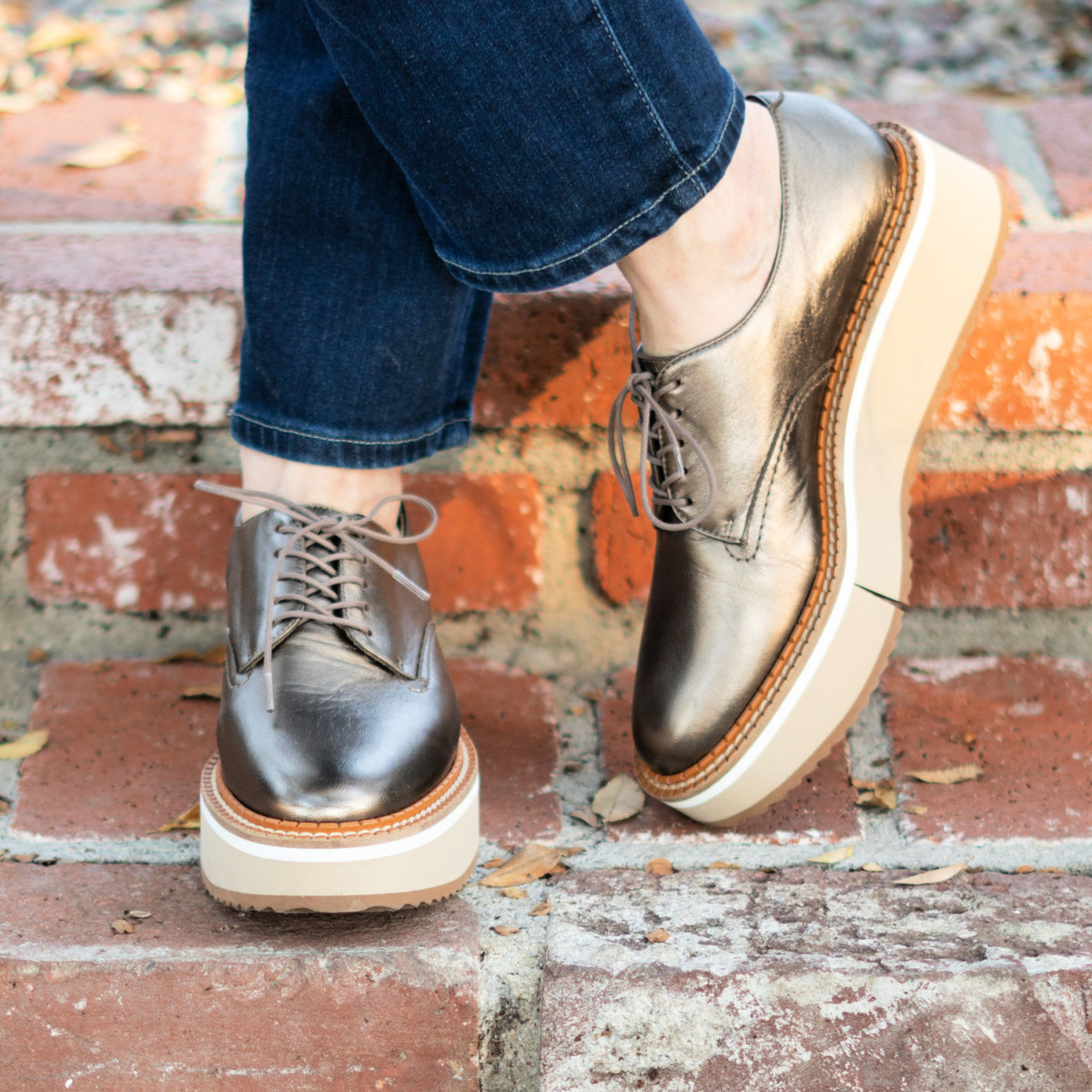 I've found that a subtle metallic shoe can be one of the most versatile in my wardrobe. It adds some punch without clashing or being too focus-pulling. I'll admit, I've been stalking these shoes for months, hoping they'd go on sale. They did, but only in the Clergerie boutiques. I got SO lucky…the local Beverly Hills boutique happened to have one of the last pairs in my size. I didn't dither. These are fun, funky, and incredibly comfortable.
Here are a few more comfortable metallic shoes to consider:
Do you have a favorite piece in your wardrobe that you rely on for festive casual outfits?
Affiliate links in posts may generate commissions for unefemme.net. See my complete disclosure policy here.