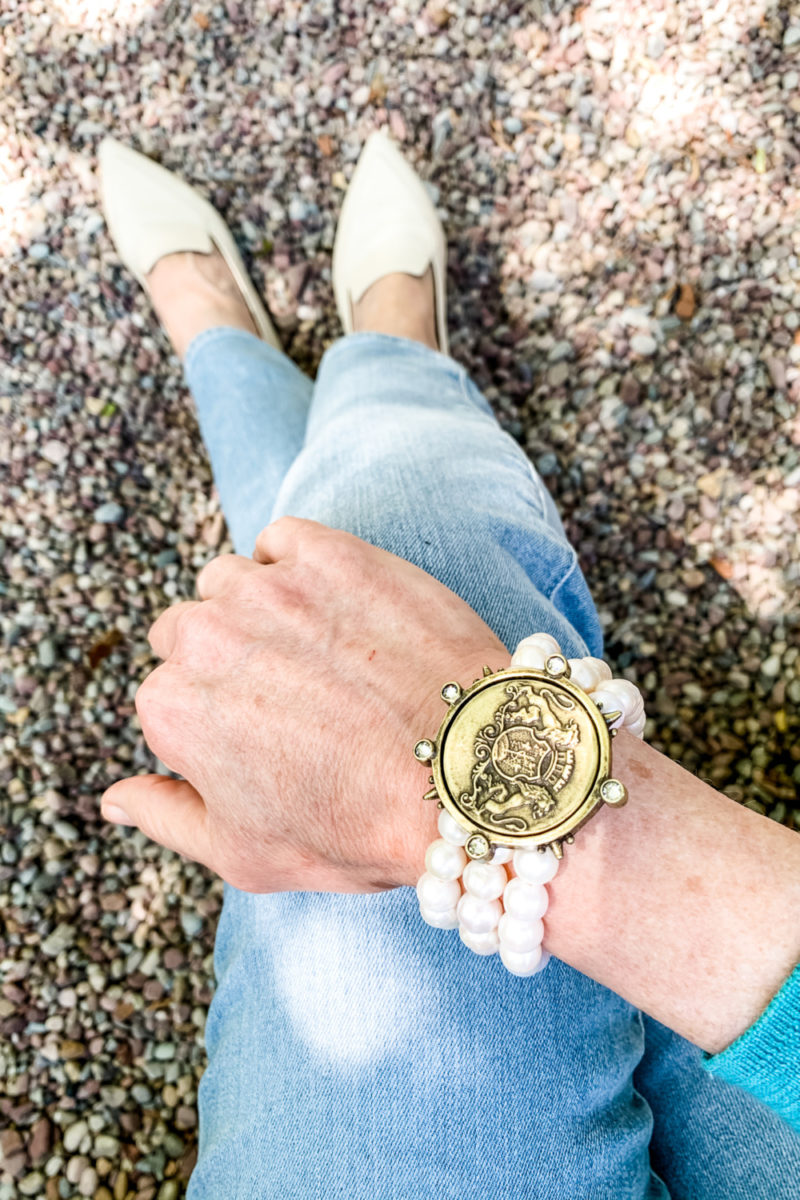 There's just something about pearls. I always feel just a little more elegant when I'm wearing them. Pearl jewelry can be classic and refined, or casual and edgy, depending on the shape, size, and setting.
Casual Pearls: Not An Oxymoron
There's no reason you can't wear pearls every day, even at home. For at-home wear, I find that earrings, shorter necklaces and some bracelets are perfect to throw on with more casual outfits. (But be advised, they are more delicate than some jewelry, so take care not to let them come in contact with cleansers or other household chemicals.)
Freshwater pearls are a nice option if you want "real" but don't have a Fine Jewelry budget. Quality will vary, but you can often find some nice ones without an astronomical price tag.
Above, I love wearing this triple-strand pearl bracelet (similar) as a single statement piece. ( Jeans | Loafers )
Here are a few more pieces of casual pearl jewelry that caught my eye… (just a heads-up, some have limited stock available)
If you prefer something more delicate or that you can layer, this single strand bracelet is a nice option.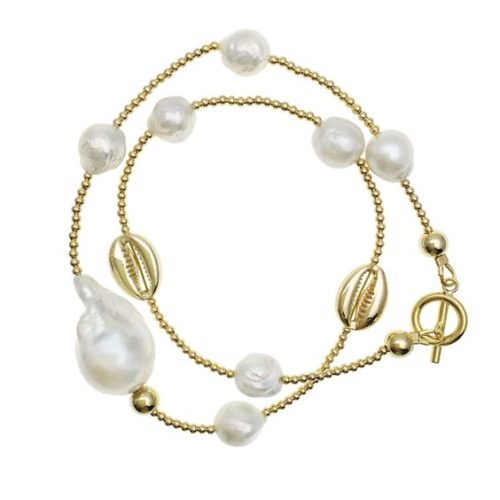 The little shell charms on this one are a nice touch. (Again, you'll want to remove bracelets before cleaning or gardening.)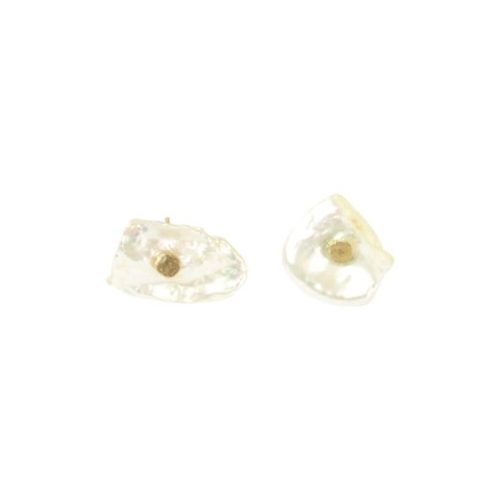 Not your usual pearl studs…love these Keshi earrings!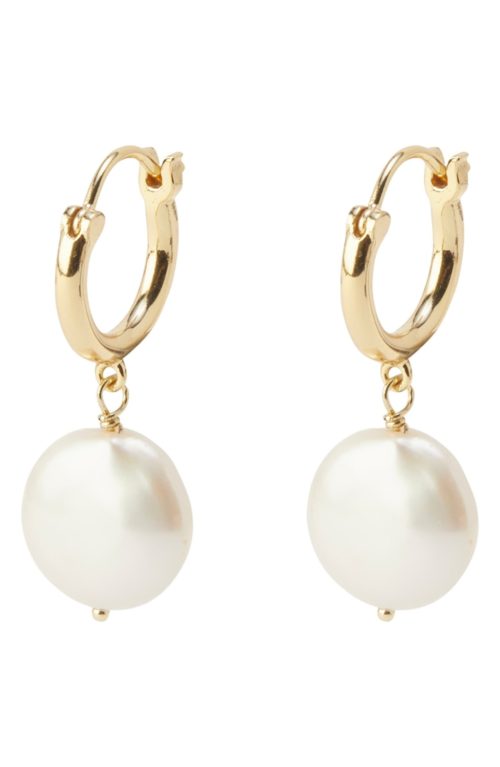 Classic, but not staid. These small gold hoops with freshwater "coin" drops are budget-friendly.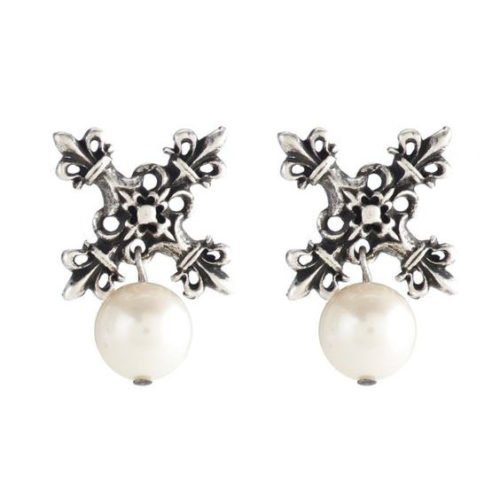 I have these earrings in gold (with opal dangle) and can confirm that they are comfortable enough for all-day wear.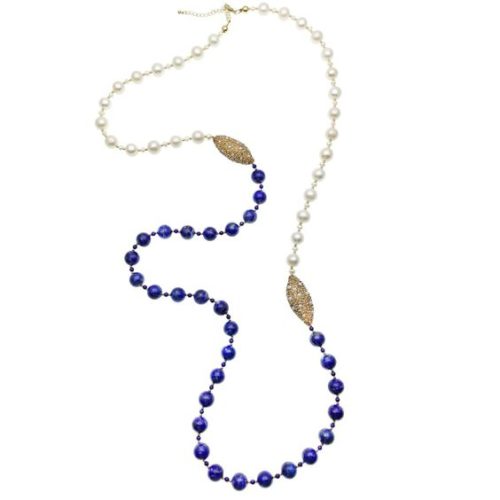 I find shorter necklaces are more practical for at-home wear, but a longer single strand like this pearl and lapis number can be worn doubled too, making it a versatile option.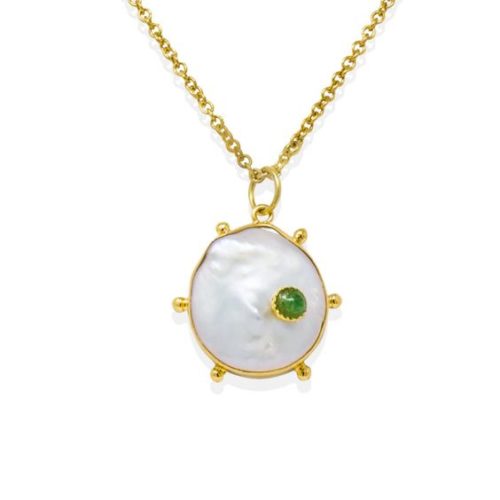 I think this pendant is SO cool! (It's pearl with an emerald inlay.) Wear it on any shorter or medium-length chain.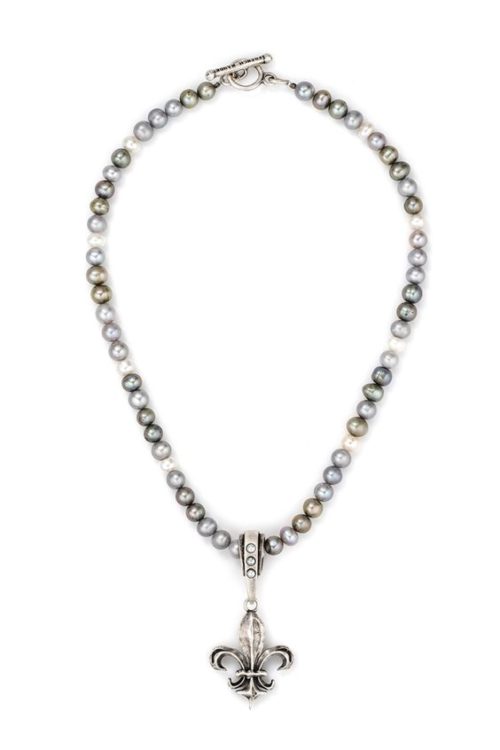 If your coloring is cool, or you just prefer silver jewelry, these silver pearls are a fun alternative. Wear with or without the oxidized sterling silver pendant.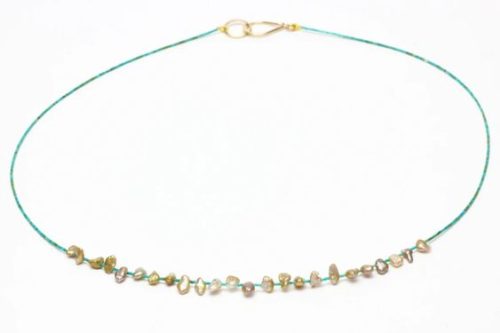 I can always count on Kojima Pearls for some of the most creative and artistic (and wearable!) pieces. This delicate strand features golden Keshi pearls and tiny turquoise beads.
Here are a few more pieces that caught my eye…

Affiliate links in posts may generate commissions for unefemme.net. See my complete disclosure policy here.