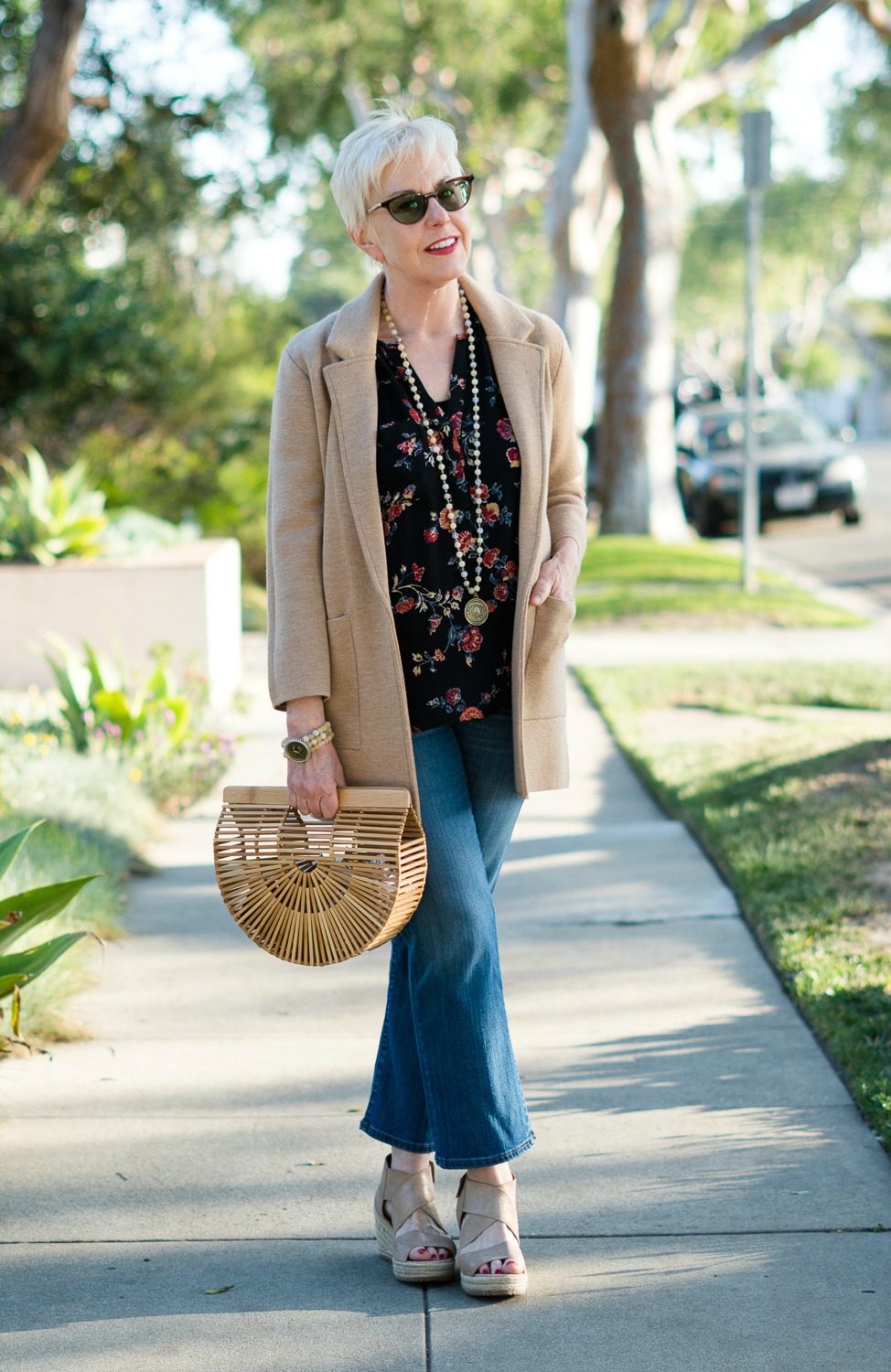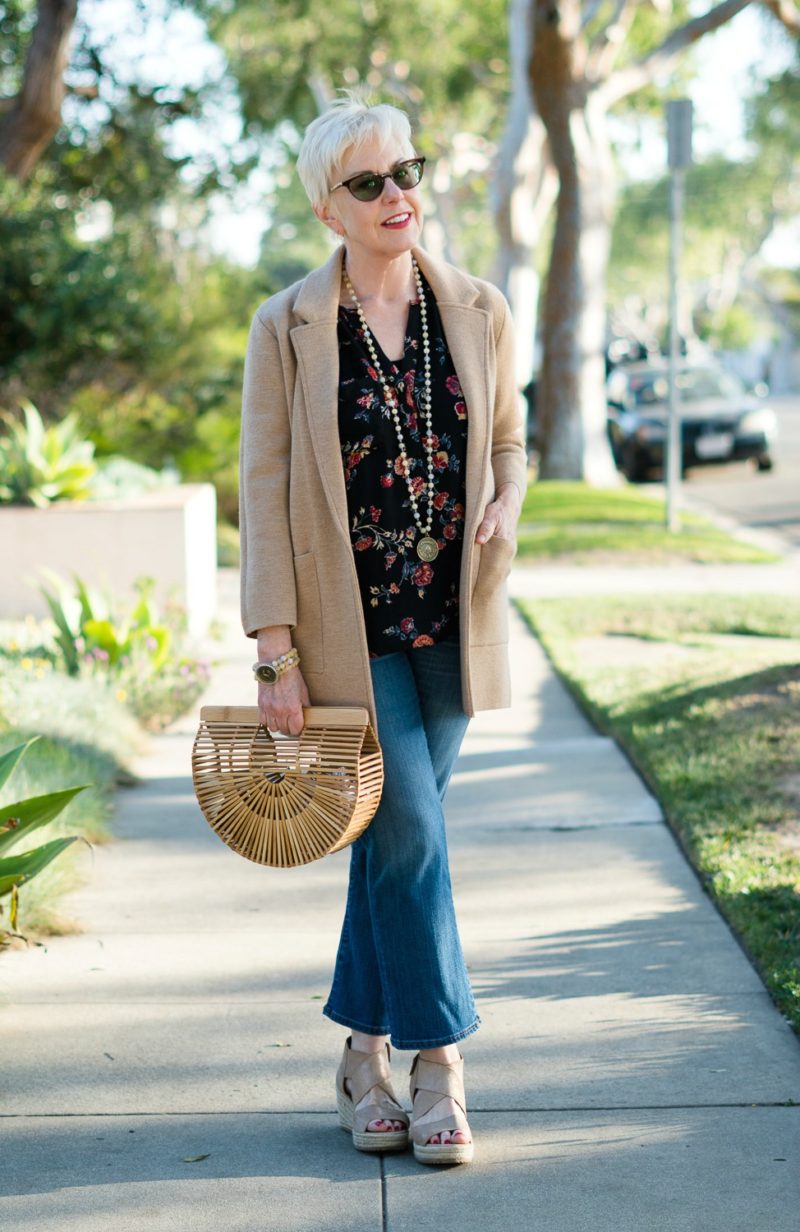 It's amazing how sometimes a new accessory or two can breathe new life into your wardrobe. Accessories can freshen up old favorite pieces for a new season, or even be a bridge that makes new combinations work.
Casual Look With Gold Espadrilles
jacket | top (similar) | necklace | bracelet | jeans (similar) | bag | sandals
I put this outfit together on the fly last weekend for a casual dinner out with le Monsieur, and was very happy with it. The sweater jacket and floral top are from last year, and I think the jeans are almost two years old. They're still favorites. The woven bamboo bag and metallic espadrilles lighten the look and make it feel more Spring-y.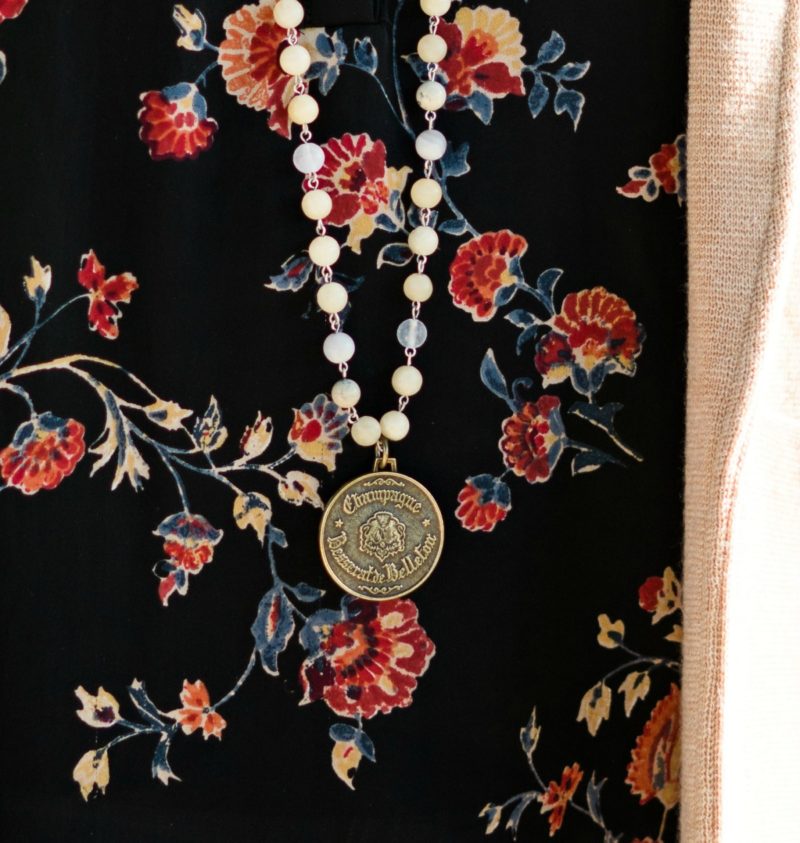 Florals are really tricky for me. I tend to like them more in concept or on other people, but this Joie silk top has turned out to be a wonderful throw-on-and-go piece. Previously worn HERE and HERE.
The pale yellow stones in the French Kande "Daffodil Mix" necklace really pop against a dark background. This necklace has an option to customize with a different medallion, which I did.
These comfortable espadrilles are getting a LOT of wear now that the weather's warming up. They go with everything and really add "oomph" to a look. And I can't complain about a little extra height! 😉 (Nail polish is OPI "Big Apple Red.")
Have you added a favorite accessory that's opened up new possibilities in your wardrobe?
More Like These…

(Click arrow at right to see additional selections.)
A reminder: if you've followed my page on Facebook to be notified of new posts, you may not be seeing all of them in your feed due to the new algorithm and privacy settings. To be sure you never miss a post, you can subscribe via email using the form below, or follow on Bloglovin. 
Affiliate links in posts may generate commissions for unefemme.net. See my complete disclosure policy here.