The kind folks at Everlane sent me a pair of their newest shoes to try out, the "Day Glove" flats.  They're available starting today, and in several colors. I like the look of ballet flats but often don't find them comfortable or secure on my feet. These are both. There's a surprising amount of padding in the sole, and the leather really is glove-soft. I think they have a very Audrey-esque vibe. While these flats wouldn't be supportive enough for for me for travel shoes, they are great for a day of walking dogs and running errands. They run true to size. They're a true black; the leather is smooth and a little glossy.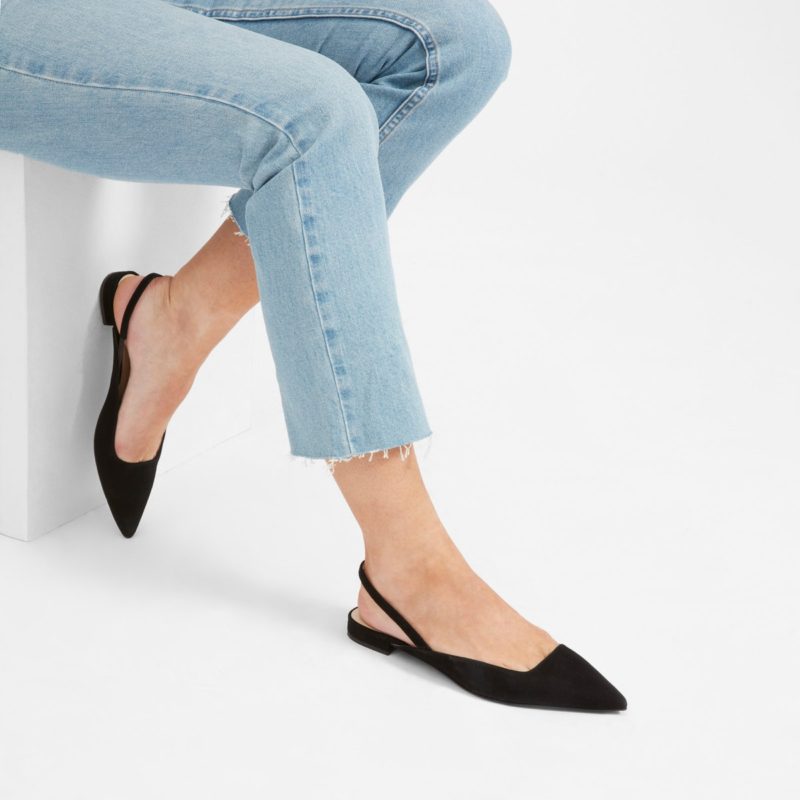 I've also been eyeing these Editor Slingback Flats, which have a polished look sans heels. Slingbacks are a nice alternative to mules: still a more open look but with the added stability of a back strap. These would look great with pants or skirts.
A Dietary Reset…
I've been feeling constantly "nosh-y" lately and have fallen into some bad snacking habits. So I'm putting myself back on a low-carb regime, which usually seems to curb the worst of it. I've always had a tendency to gain weight easily, and carbs just seem to make me hungrier. I've been up a couple of pounds over my preferred range for the last year or so, and would love to get back in my comfort zone.
One thing I have come to terms with is that I will never be angular and willowy, no matter how much weight I lose. So I've quit setting unrealistic goals for myself. I aim to maintain my weight in a range that's healthy and achievable without draconian measures. I want to be able to enjoy life, and that includes good food.
So that's how I'm kicking off my week…how about you?
Affiliate links in posts may generate commissions for unefemme.net. See my complete disclosure policy here.