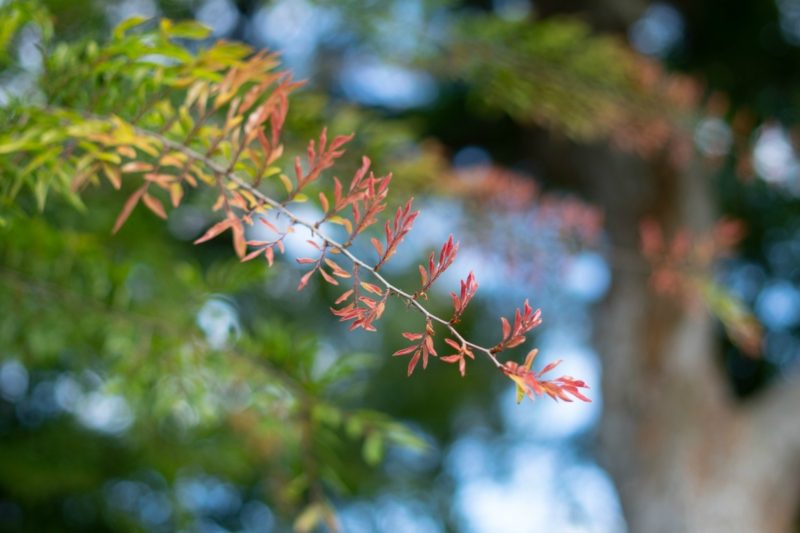 Signs Of Spring…
It does seem that Spring is taking her time showing up in many parts of the hemisphere. I don't envy those of you still dealing with snow and ice. Our winter, such as it is, arrived late and hasn't entirely moved on either. It's been a cooler-than-normal April.
My Liquidambar tree is just beginning to leaf out, which is later than usual, but our elm (pictured above) had leaves by March, earlier than usual. My friend Frances (materfamilias) posted gorgeous photos of new maple foliage on her instagram yesterday, which inspired me to try to capture the reddish new growth on the elm.
When warmer weather does finally arrive, I'm going to want to have some lightweight tops with sleeves ready to go. After my latest closet clear-out, I'm steering clear of gimmicks and sticking with simple, classic shapes and patterns.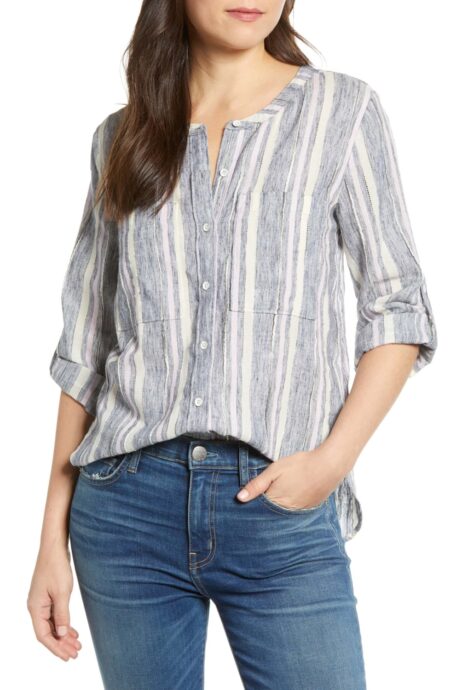 Stripes and roll-tab sleeves make this cotton tunic a wear-almost-anywhere option.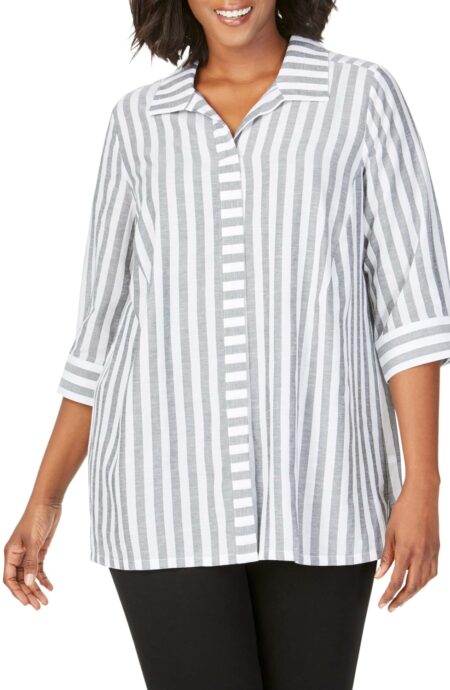 The multi-directional stripes are an interesting detail on this top (Plus).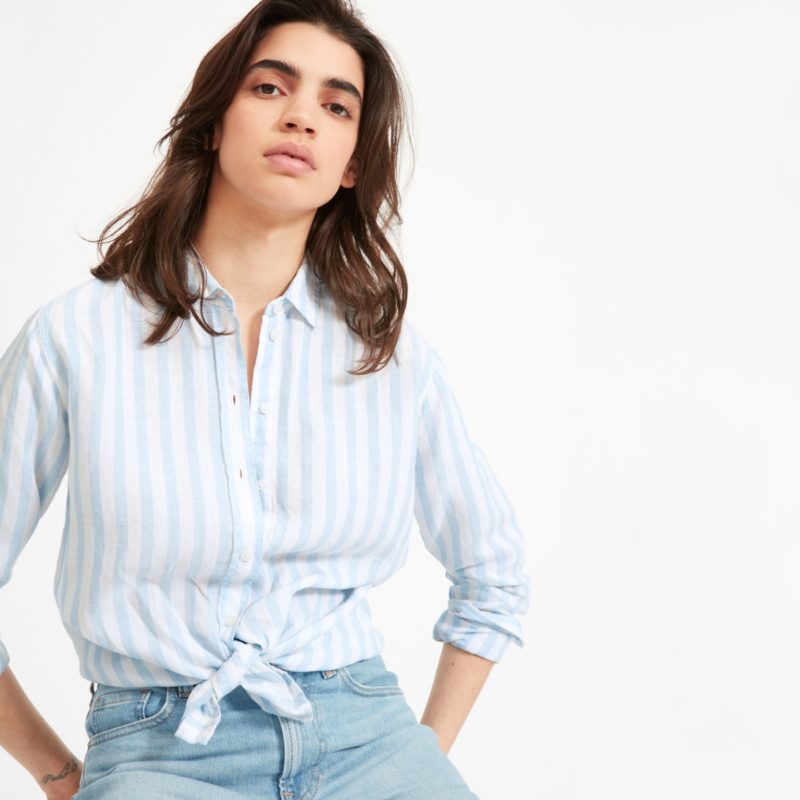 I'm really drawn to the soft blue and white stripes on this relaxed linen top. A possible alternative to my Easy White Shirts.
This top has a nice relaxed, beachy vibe, but with a pair of white pants and strappy sandals, would be up for cocktails.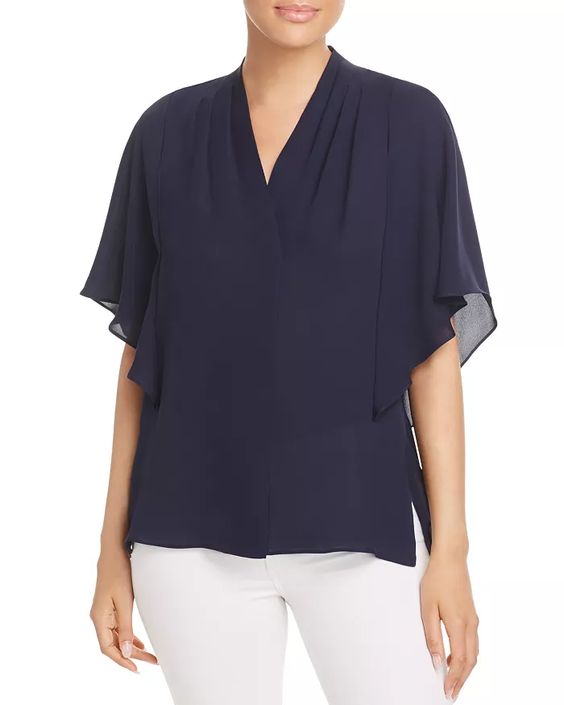 In a slightly different vein, this lightweight silk top hits that sweet spot between feminine and frou-frou, and would be the kind of thing I'd pack for travel.
Has Spring arrived yet in your neck of the woods?
More Spring Tops With Sleeves
Bon weekend!
Affiliate links in posts may generate commissions for unefemme.net. See my complete disclosure policy here.