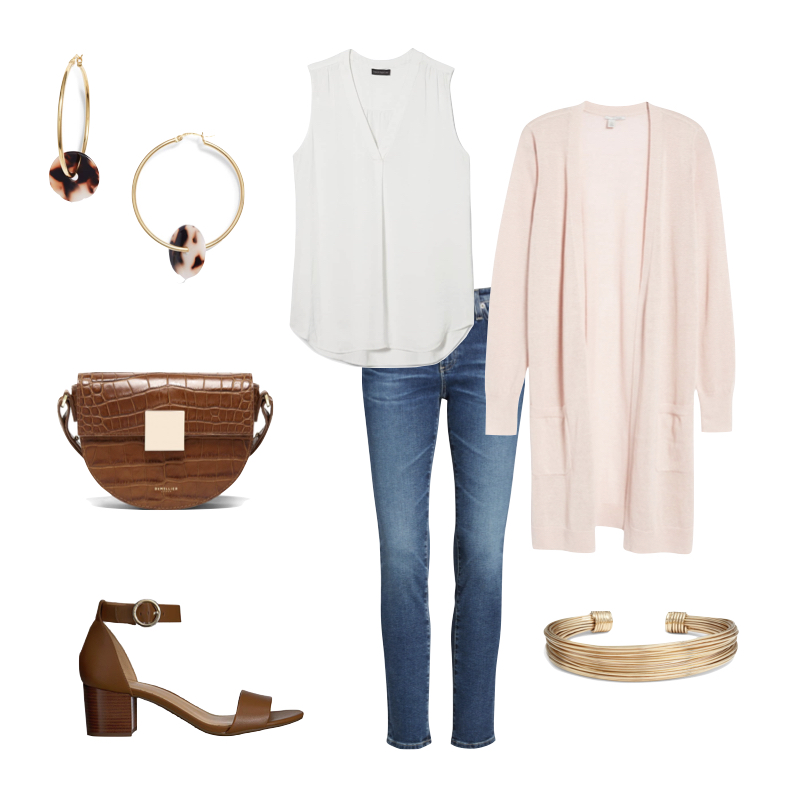 While a lot of the current Spring and Summer styles are leaving me a bit cold (Bright Florals! Frills! Suits! Boxy! Oversized!), I'm really loving the current trend of browns, beiges, and desert or earthy tones.
Plus options: Top | Cardigan | Jeans
The shade of warm, medium brown often referred to as "cognac" is a versatile choice for shoes and bags. It pairs well with black and just about any other neutral, and has a timeless, rich look. Simple styles in classic shapes will have the most staying power.
If you've had any cognac bags or shoes on your wish list, the selection is good this season. Shades of "cognac" can range from a dark tan to a mahogany, so there's something for everyone. It's hard to go wrong with a croc-effect bag in any shade of cognac!

How do you feel about cognac? Is this a color you'd wear?
Just a note: the blog experienced a little tech glitch over the weekend. While my wonderful support folks seem to have restored most of the affected functions, if you find anything that doesn't seem to be working as it should, please let me know. Thank you!
Affiliate links in posts may generate commissions for unefemme.net. See my complete disclosure policy here.