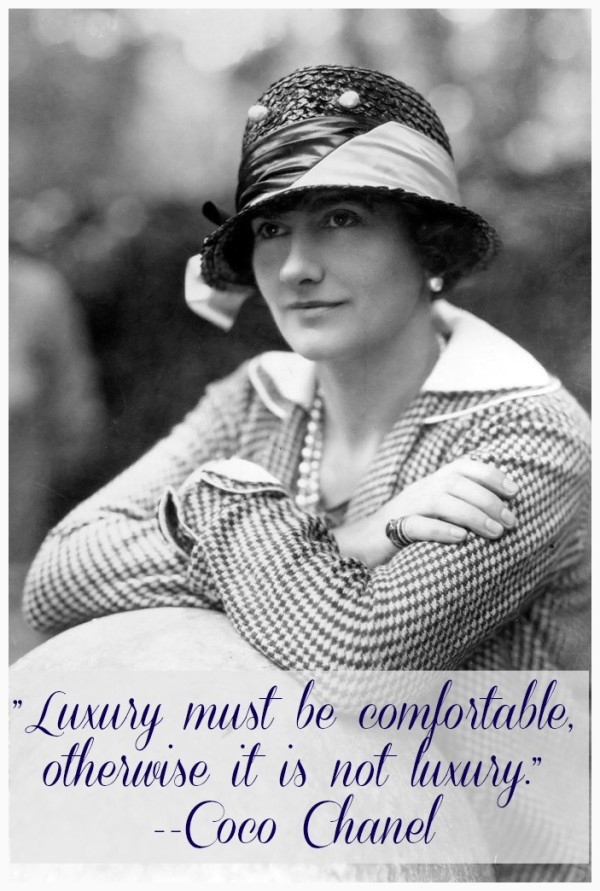 Comfort has become non-negotiable for me. I will no longer wear anything that binds, itches, constricts, or needs constant adjustment. And if it requires shapewear or a special bra….mais non. When it comes to (capitalF)Fashion, "comfort" is a concept that is often met with snorts of derision. Fashion seems at times to expect suspension of bodily needs, or almost a denial that we have living, feeling bodies at all. "Comfort" conjures up images of baggy, shapeless clothes and frumpy wearers. I'm calling "nonsense" on that notion.
Last week I mentioned that I rarely follow what's going on with designer collections or fashion weeks anymore, as taken literally the clothes seem to have little relevance to my life or needs. And so much of it just looks so darned uncomfortable. I'm glad it isn't just me. In her last column for the New York Times, veteran fashion writer Kathy Horyn talks about the disconnect between what (most) designers have been sending down the runways the last decade and the clothes most of us want to (or can) wear day in and day out.
Who has the will — never mind the time and the money — to wear high fashion, at least as it has been conceived over the past decade, as something extreme, or "special," in retail jargon?
While for most of us, it's no particular revelation that "fashionable" and "well-dressed" are not necessarily synonymous, it's interesting to hear someone who is writing from an insider's perspective acknowledge this openly. This is something I've wondered for quite some time now: who is actually wearing most of this stuff, aside from overdressed characters in Gossip Girl, celebrities on red carpets, fashion editors and the occasional well-connected size 0 style blogger? It's not just the prices of designer getups but also the contrived-ness of them that often has me scratching my head. Beautiful, theatrical, sometimes even awe-inspiring, yes…but in the category of "ready-to-wear," who is ready to wear this and to where?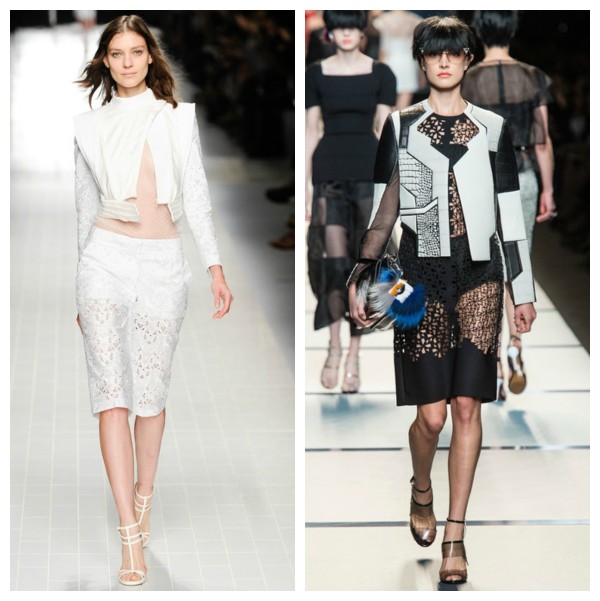 I'm not saying there's no value in creations like these, but is there really a large demographic out there who would think of any of these pieces (or lower-priced knockoff versions) as something to wear in their daily lives? Even though most of us are probably looking for beautiful styles that are also practical and chic, Horyn acknowledges that "practical" is a hard sell when it comes to fashion but…
On the other hand, this idea is not so far from something Coco Chanel offered when she arrived in New York, in March 1931. Asked by a reporter to define the fashionable woman, Chanel said, "She dresses well but not remarkably. . . . She disobeys fashion." Then, perhaps thinking of her rival Elsa Schiaparelli, Chanel added, "But she is not eccentric. I hate eccentricity." So she was extolling understatement and ease, yes, but also suggesting these choices reflected virtues like self-control and seriousness.
When Horyn talks about the women she knows, fashion-conscious women with busy lives living in "an almost boyish uniform of slim cut trousers, pullovers and flat shoes…" I think of the kind of French chic that has become almost mythical. Simple, functional, (and yes, comfortable) yet with a soupçon of flair, panache.
I noted that even my French sisters had begun to ditch their adored stilettos for low heels. That was quite a concession for them, I thought. Something must be up, because those women don't do anything on a whim.
I should note that even in Paris I've rarely spotted women on the street in "stilettos;" sensible and walkable shoes dominate the landscape, even on the most well-dressed. Perhaps she's referring to the march of editors and hangers-on from their limos and taxis to the tents. 😉  Few of us outside of that rarefied fashion world would probably consider ourselves "slaves to fashion" or feel compelled to wear 4″ heels out to run errands, but why is there often such a divide in our minds between stylish and comfortable? To fashion-minded, words like "practical" and "comfortable" have often been regarded as anathema. Fashion is supposed to be "asiprational," to rise above the mundane. And perhaps being inaccessible to 99% of women is one way to achieve that. But fashion is about business after all, the business of selling clothes. And with seemingly so much focus on creating clothes that most people can't or won't wear, I'm surprised that many designer lines haven't folded. (Perhaps the branded makeup, perfume and accessory sales are keeping them afloat? Perhaps the collections are loss leaders to sell lipstick?)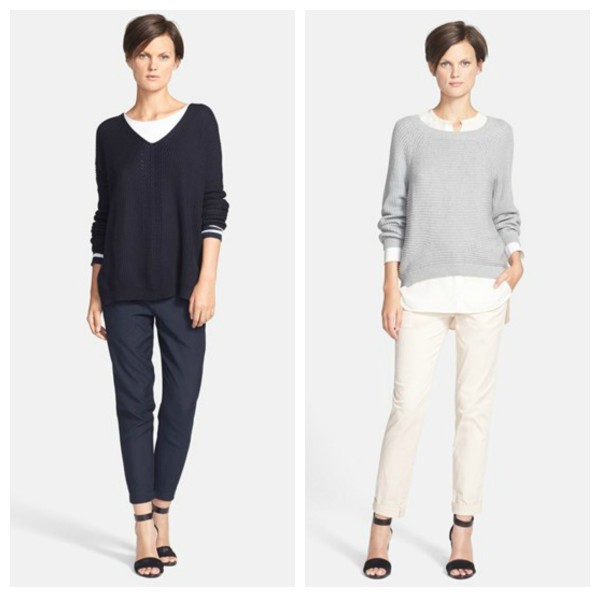 When it comes to clothing, Horyn acknowledges that "the desire to be comfortable is profound" and cites brands like Vince that are doing quite well with an emphasis on comfortable, simple styles. She notes that things do seem to be changing among designers, citing especially Phoebe Philo of Céline, and her collection of soft, loose pieces (and those wacky fur-lined Birkenstocks) that shocked everyone not that long ago.
For me, that collection captured something rare in today's world of anxious, self-created stars — and that is a woman of indeterminate age who knows what she likes and has shrugged off what she no longer has any use for, and maybe never did. If that sounds rather limited, that's the point. 
I love that last bit especially, and thinking about limited or "well edited" as the Fashion people would say, as a good thing, a way to cast off what doesn't serve us and focus on what does. I do wonder how Horyn would have written up the Fall 2014 RTW collections, which did seem to offer more down-to-earth styles (if not prices) from many designers. Even though most of us will never wear designer clothing, the styles shown on runways are often harbingers of what will be available to us within a few months, and I hope that the winds and whims of fashion continue to point in a more comfortable direction.
Related: article on Phoebe Philo here. Take away quote: "Increasingly, comfort is the ultimate commodification of luxury."
Luxury should be comfortable, yes, but stylish comfort shouldn't have to be a luxury.
Where are you on the comfort continuum? Do you sometimes sacrifice comfort for style? Which are your favorite brands that provide stylish yet comfortable clothing?
MORE STYLISH COMFORT:
Everlane // Eileen Fisher // Splendid // Covered Perfectly // Velvet // Adea // Karina Dresses // Vince
Affiliate links may generate commissions for unefemme.net.
Stay in touch
Sign up to be notified of new posts and updates from une femme d'un certain âge.