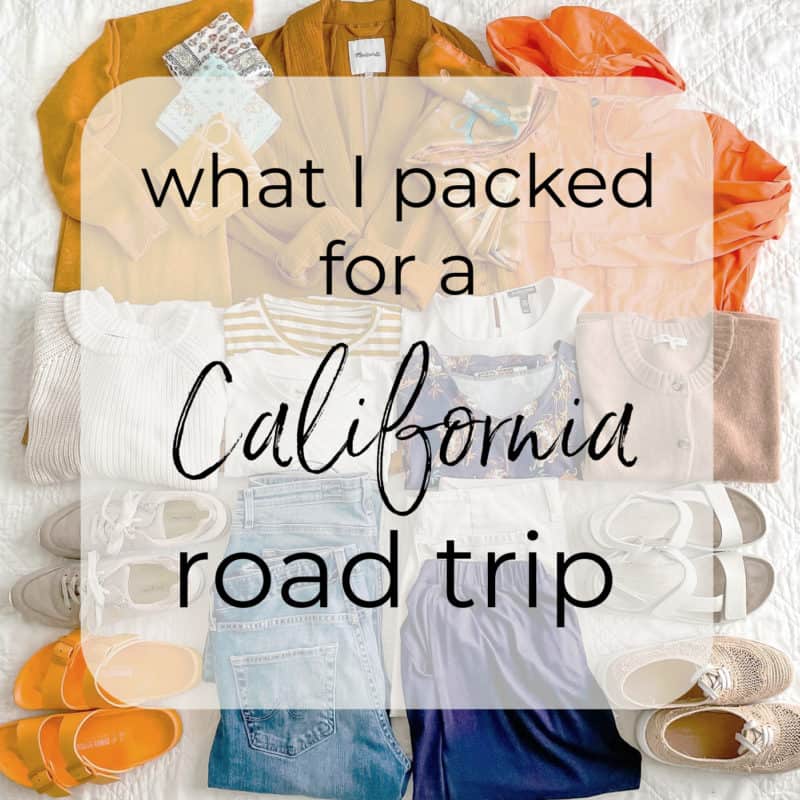 I'm finally packing for our long-anticipated road trip along the California coast (we'll be staying between Big Sur and Half Moon Bay). It's been over a decade since we've been to this part of the state, and I've really been looking forward to it!
What to pack for a coastal California road trip
My travel wardrobe may look different than what you'd expect for a summer vacation near the sea. The weather this time of year along the central California coast is often cool, overcast, and even damp. (I must have been a fern in a past life, because I love it!) But if the weather should shift, I'm prepared for much warmer or cooler temperatures.
Almost all of our activities will be Casual to Very Casual. We'll probably do some beach exploring and light hiking. But mostly we're just planning to relax and take in the scenery. 🌲 🌊 🦌
My travel wardrobe details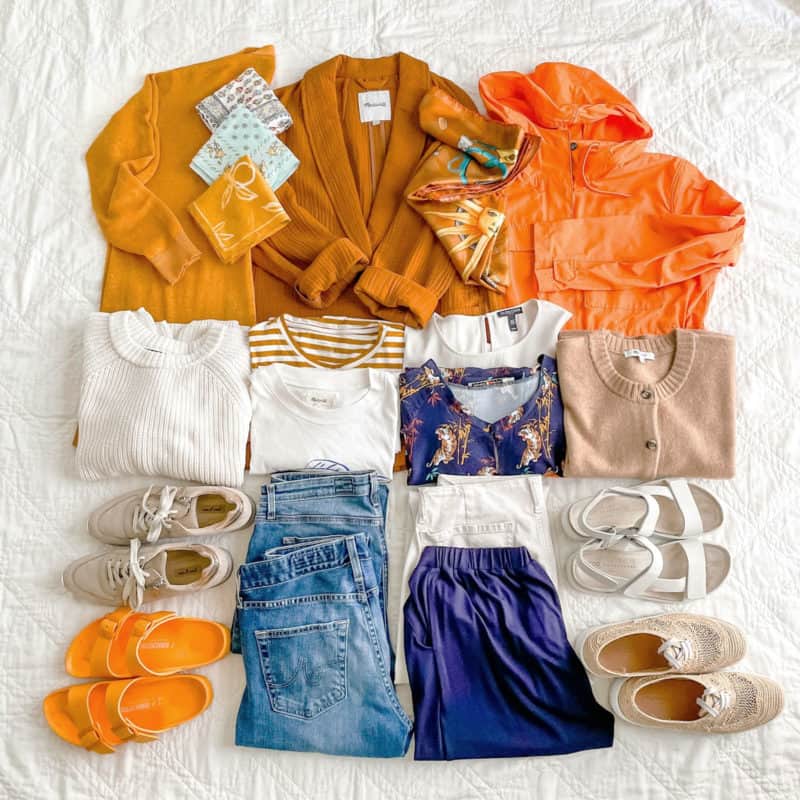 Driving rather than flying means I'm not constrained to a specific luggage size or weight. But I still want to pack efficiently while being prepared and having options. To come up with the color scheme for this travel wardrobe, I started with my tiger print top, and then selected pieces that coordinate. (I lightened this image to better show details, so some of the colors appear brighter here than IRL.)
Starting with the shoes
Pants
Tops & sweaters (yes, sweaters)
From left to right:
Top layers
Accessories
Not shown: bathing suit, coverup, pajamas, "underpinnings." I'll reserve the option to add or swap out one or two "wild card" clothing pieces based on the forecast before we leave.
Portable amenities
Are there any items you always pack for a road trip?
Affiliate links in posts may generate commissions for unefemme.net. See my complete disclosure policy here.