How To Tie A Silk Scarf Casually
I finally was able to put together another scarf tutorial video yesterday!
If you've been hesitant to wear your favorite silk scarves because they feel too conservative, corporate, or tailored for your current style, here are a couple ways to tie a silk scarf casually. (See how I wore the first tie here.)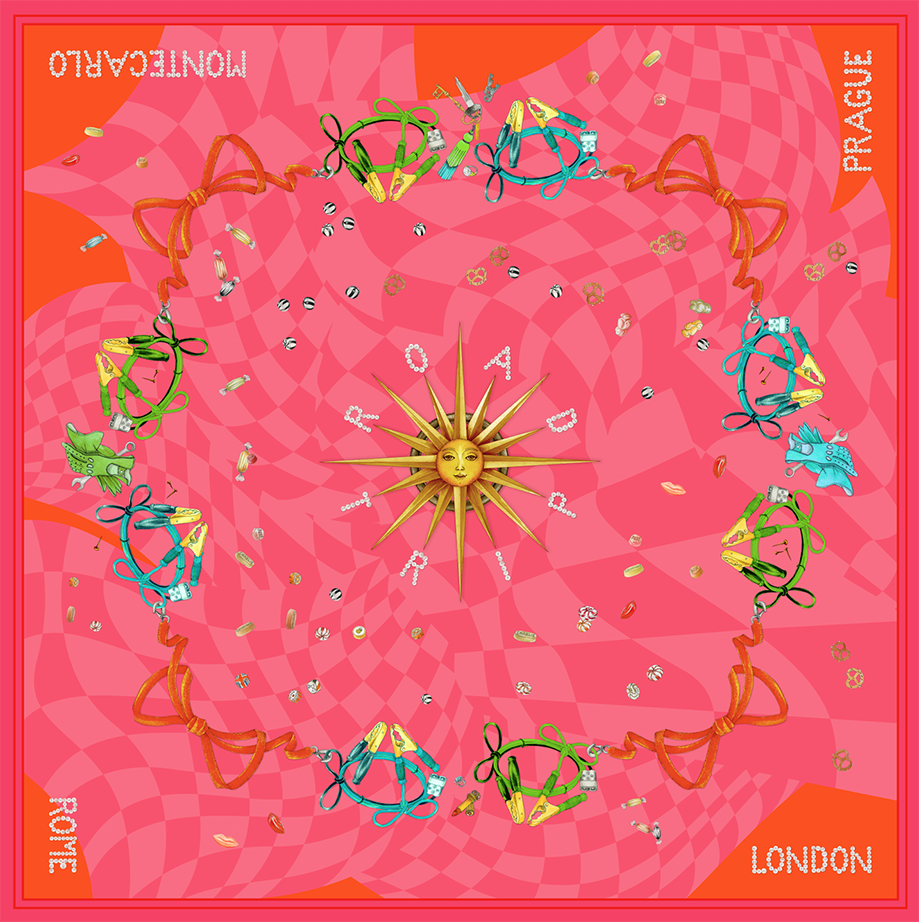 The scarf I'm wearing (gifted) is designed by Ivana Nohel for Red Leopard, but no longer available. It's the 90cm size. As I mentioned in the video, one of the things I love about silk scarf designs is how they often tell a story. I think this "Road Trip" design is so fun and witty! This warm, bright colorway is in my Spring palette. It's still available for Autumn (olive) and Winter (purple) color palettes. (More gorgeous Ivana Nohel scarves here.)
For scarves to wear with casual outfits, look for patterns that are modern, graphic, abstract or even irreverent. Classic patterns (such as equestrian themes) can be beautiful, though may read as more conservative.

Good quality silk is durable (and washable), so don't be afraid to wear it!
Stay in touch
Sign up to be notified of new posts and updates from une femme d'un certain âge.