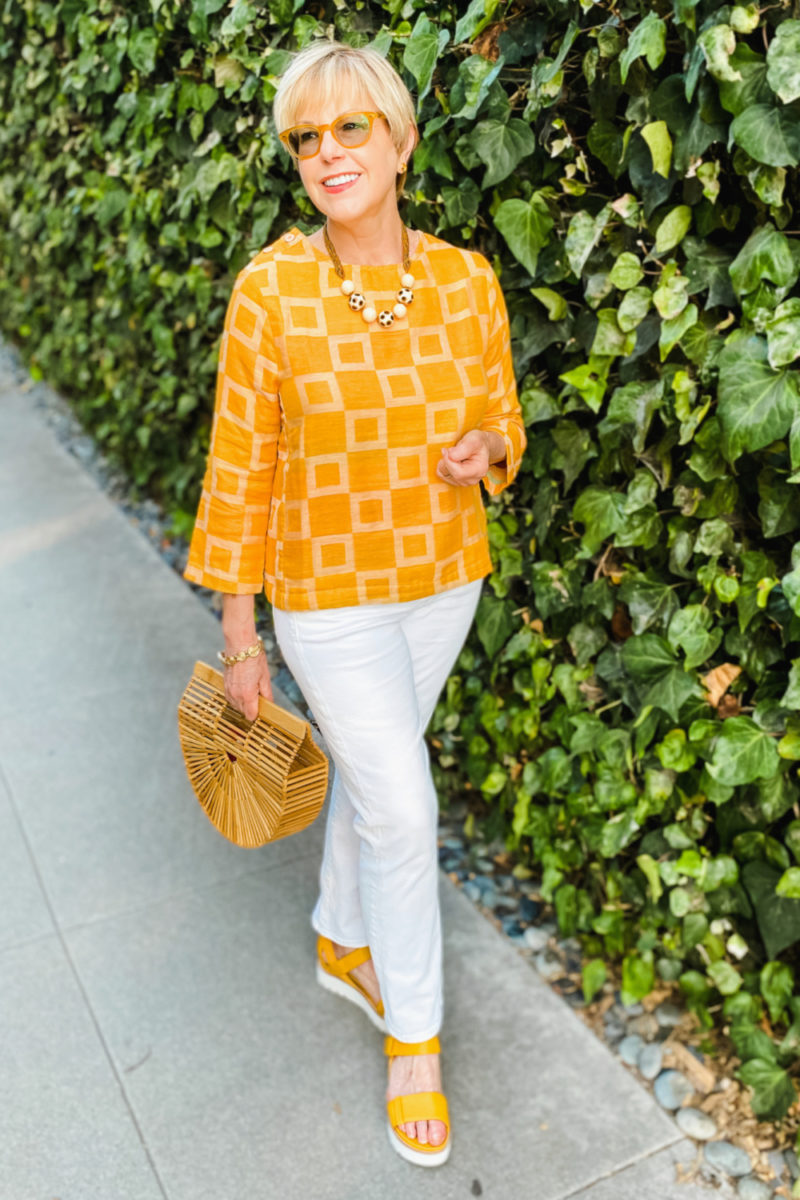 Recently, I've had several conversations with friends about the future of style and Fashion (both as an industry and driver of aesthetics) in the next few months and years.
Will the current upending of "normal" life permanently change our relationship with clothes and style? "It's anybody's guess," is where we mostly concur. But I think that the momentum toward sustainability will continue. And that authentic, unique, individual style will become and remain more important than following rules or chasing trends.
A throw-on-and-go lightweight summer top
A few weeks ago reader Wendelah mentioned ace&jig clothing in comments. They'd fallen off my radar in the last couple of years, but I went back and took a look. Though not all of their styles are my style, I was impressed with their mission to create beautiful, artisanal fabrics, manufactured with the environment in mind. And I did spot this top, which I LOVE LOVE LOVE.
It has that sort of mid-century Mod vibe that absolutely rocks my world.
Not only is the gauzy cotton fabric gorgeous, but it's lined with an equally lovely fabric! Even so, it's very lightweight and breathable, a perfect throw-on-and-go top for warm weather. It's beautifully made, the kind of unique and timeless piece I'd hope to keep and wear for years. I'm wearing size Small.
These sandals are fun and very comfortable to walk in. They run TTS, and are probably best for a narrow to medium foot.
Shop similar styles…
Have your style priorities changed in recent months? Do you think the changes will "stick" once we're past the pandemic?
Stay in touch
Sign up to be notified of new posts and updates from une femme d'un certain âge.