For those of us who are either shorter or taller than average, finding sweaters that are just the right length can be tricky. A few weeks ago I shared some sweaters that work well for Petites, but recently a few of you have requested longer sweaters for women who are taller or long-waisted.
When a certain silhouette is "on trend," at times it can feel like there's nothing else available. Cropped sweaters (intended to be worn with fuller, high-waisted pants) are indeed ubiquitous. But longer sweaters are out there too, and I've corralled a few good ones in a range of styles and prices.
Wool blends & cashmere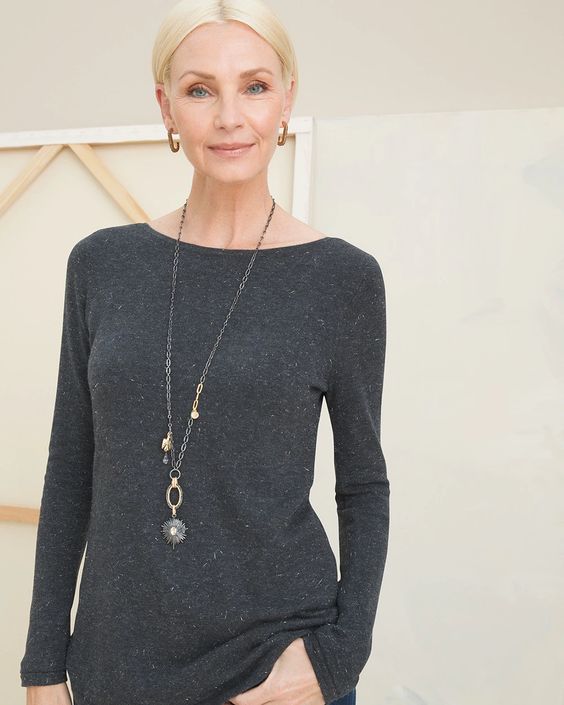 Chico's is a brand that leans heavily into long-over-lean silhouettes, and I find most of their sweaters are cut on the longer side. This one has a subtle sparkle and elegant bateau neck (also available in Camel).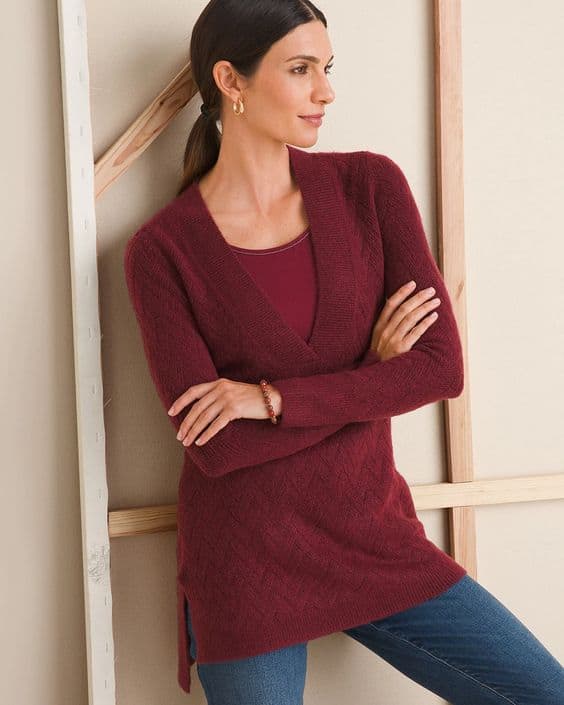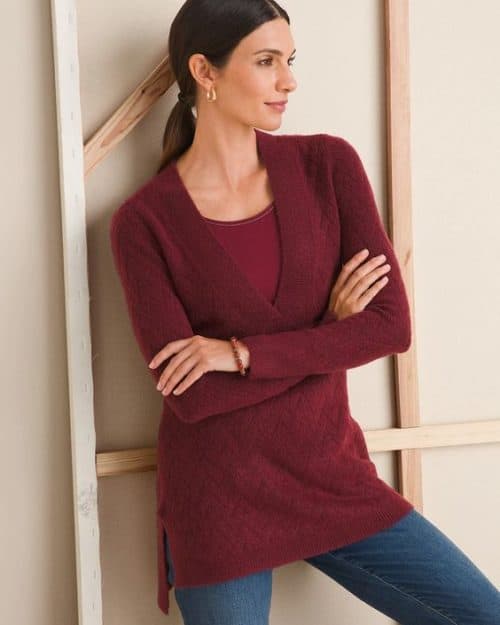 This herringbone textured tunic is available in several colors. Yes, that v-neck is deep, but you can show off a pretty camisole underneath. Or wear over a coordinating turtleneck.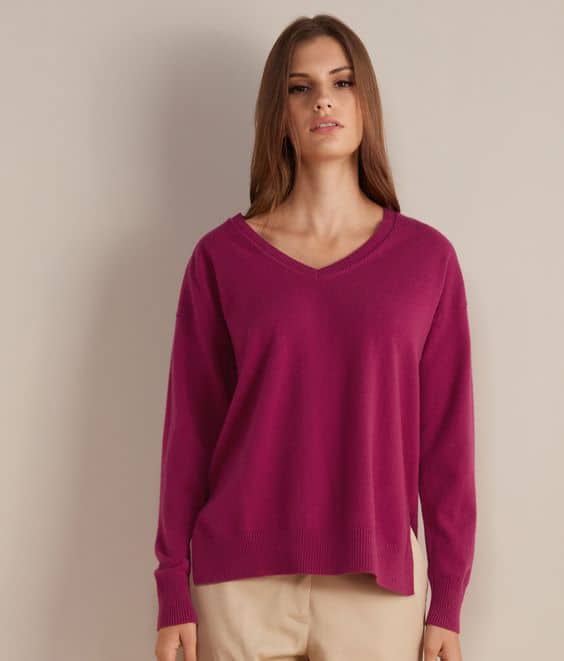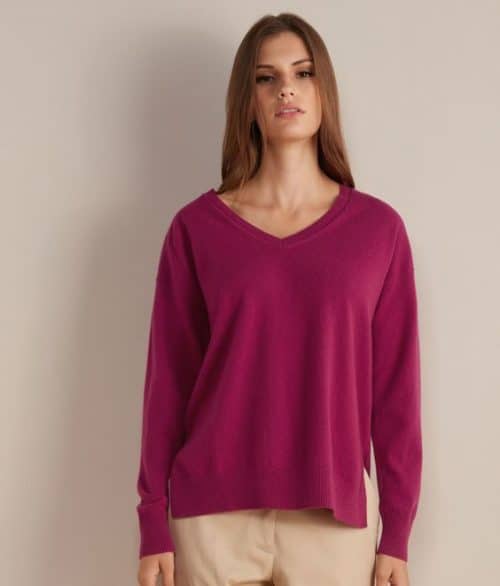 I find Falconeri cashmere to be very good quality for the price. This cashmere v-neck hits me at the top of the thigh; on someone taller it probably would hit at the mid-hip. The v-neck on this style is cut high enough to avoid overexposure. 😉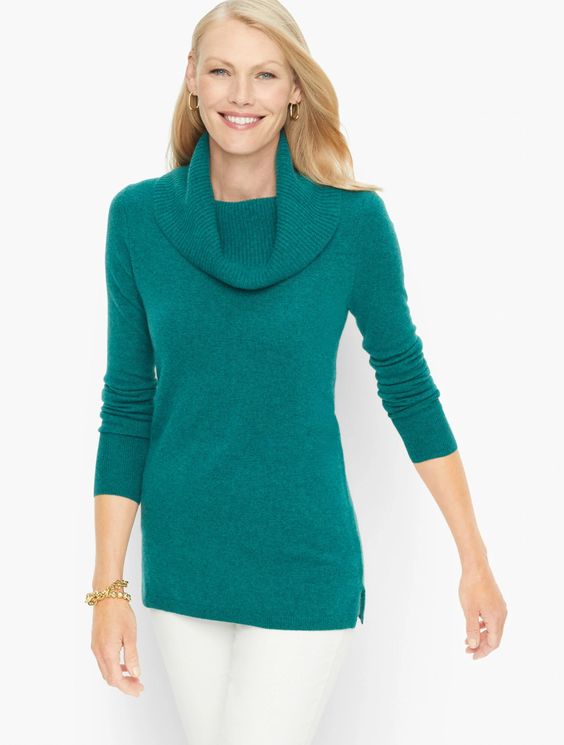 This cashmere cowlneck tunic is available in Misses, Petites, and Plus in several scrumptious colors.
Wool-free longer sweaters
Lands' End has a decent selection of sweaters in Tall sizes. For those who can't wear wool, this striped cotton sweater is a fun option. (And my winter workhorse cashmere crewneck is also offered in Tall, in several colors.)
This silk blend v-neck sweater is offered in Tall and would be a nice layering piece. Available in four colors, in Regular, Petite, Plus and Tall sizes.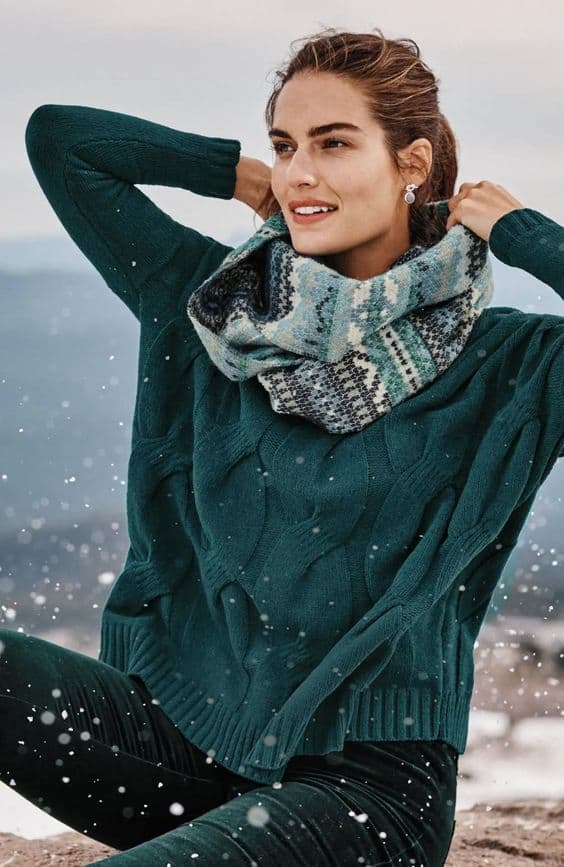 Here's a cozy cable-knit chenille sweater. This one's also wool-free, and available in Misses, Petite, Plus and Tall sizes (and more colors).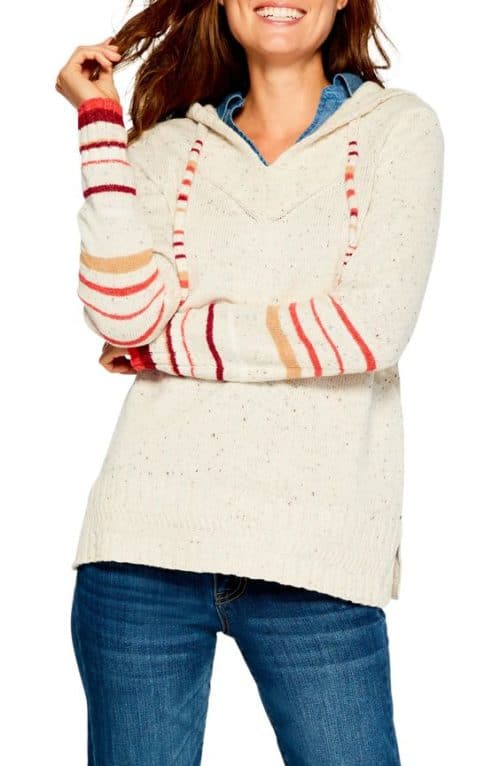 This fun hooded tunic sweater is also a wool-free blend.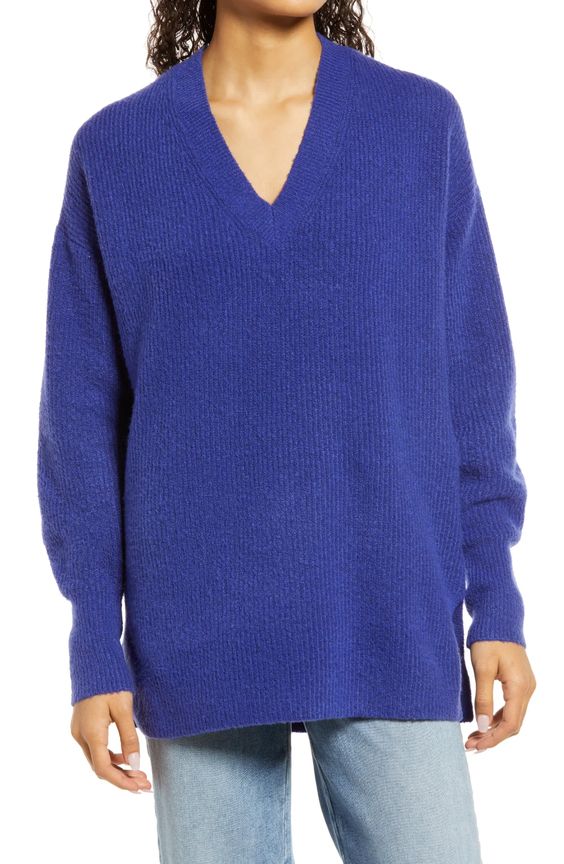 A budget-friendly rib-knit v-neck tunic, available in several colors.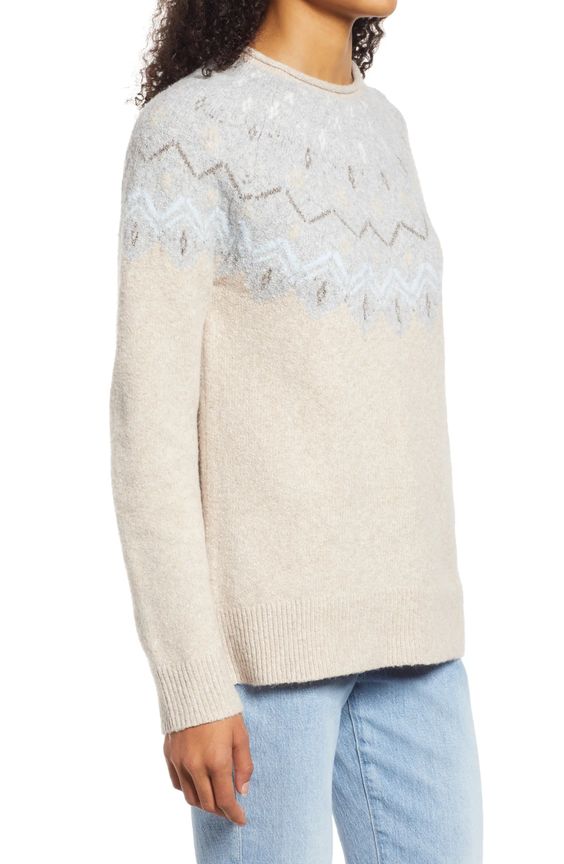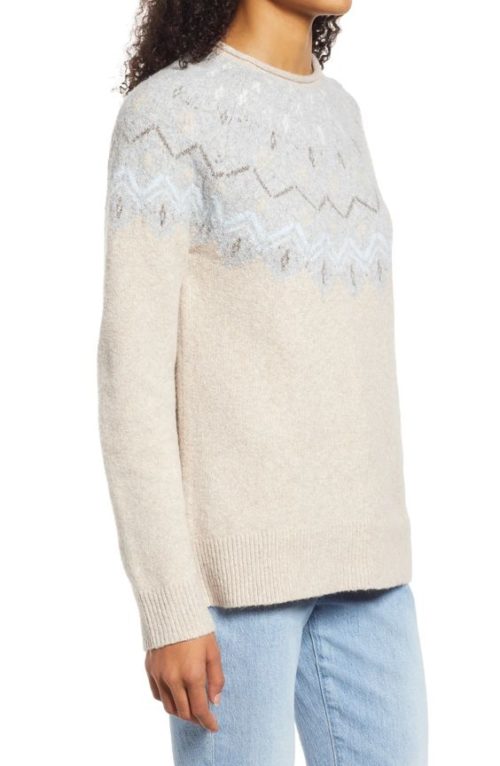 If you prefer your prints on the softer, subtle side, here's a Fair Isle sweater to tempt…
This post was originally published at an earlier date and has since been updated.

Makeup fun this weekend! 💄
This Sunday, I'll be doing a live Zoom in person with Brian at 12pm PT / 3pm ET. We'll be ✨ "dialing up the Glam" ✨ for the holidays, and you're invited to join us. Space is limited but you can click HERE to pre-register. Hope to see you there!
Affiliate links in posts may generate commissions for unefemme.net. See my complete disclosure policy here.