Monday miscellany: travel plans & more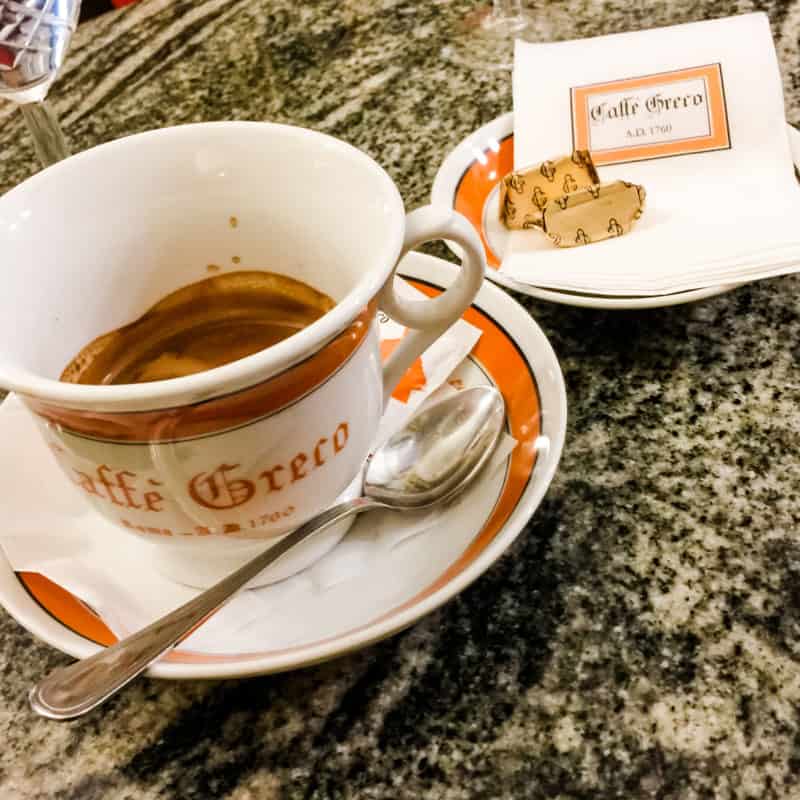 Well…it's looking like the trip we've been planning for Italy, France, and the UK in October may have to be scuttled. We'll hopefully have some clarity around new EU covid travel restrictions later today. Even though we're fully vaxxed, my inclination is to err on the side of caution. At least everything we've booked so far is changeable or can be cancelled.
If Italy isn't workable, we may travel regionally instead, and we've already started looking at a few options. If nothing else, the past 18 months have taught us to keep our travel plans (and other plans) flexible.
Unboxing un peu de Saint-Tropez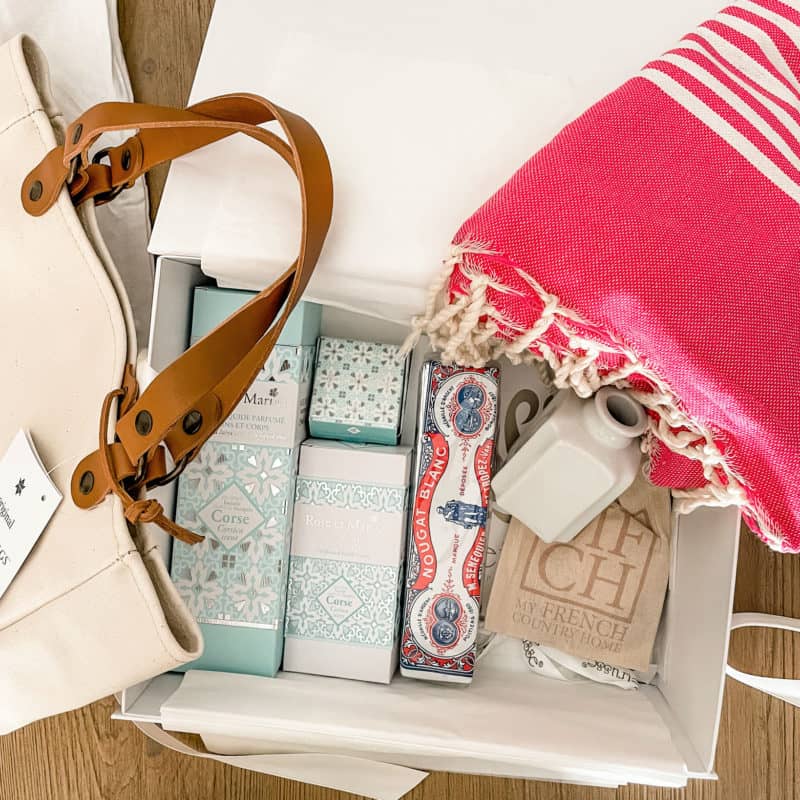 But still, I've been missing France terribly. So it was such a welcome event to see the new My French Country Home Box (c/o) on my doorstep. And even more of a treat to open it and discover the gifts inside!
The theme of the August box is Saint-Tropez, and Sharon has hand selected uniquely French gifts from that region and the south of France.
On the left: hand lotion, liquid soap and a scented bar from Rose et Marius. All of my products are the Maquis Corse (Corsican Landscape) scent. I absolutely LOVE the myrtle and juniper notes in this fragrance, which are fresh without being sharp or overpowering.
On the right: a canvas tote by Tampico Bags from the Dordogne region (which is on our short list of places to visit in France). And a cotton "fouta" (or beach throw) in a pretty raspberry pink.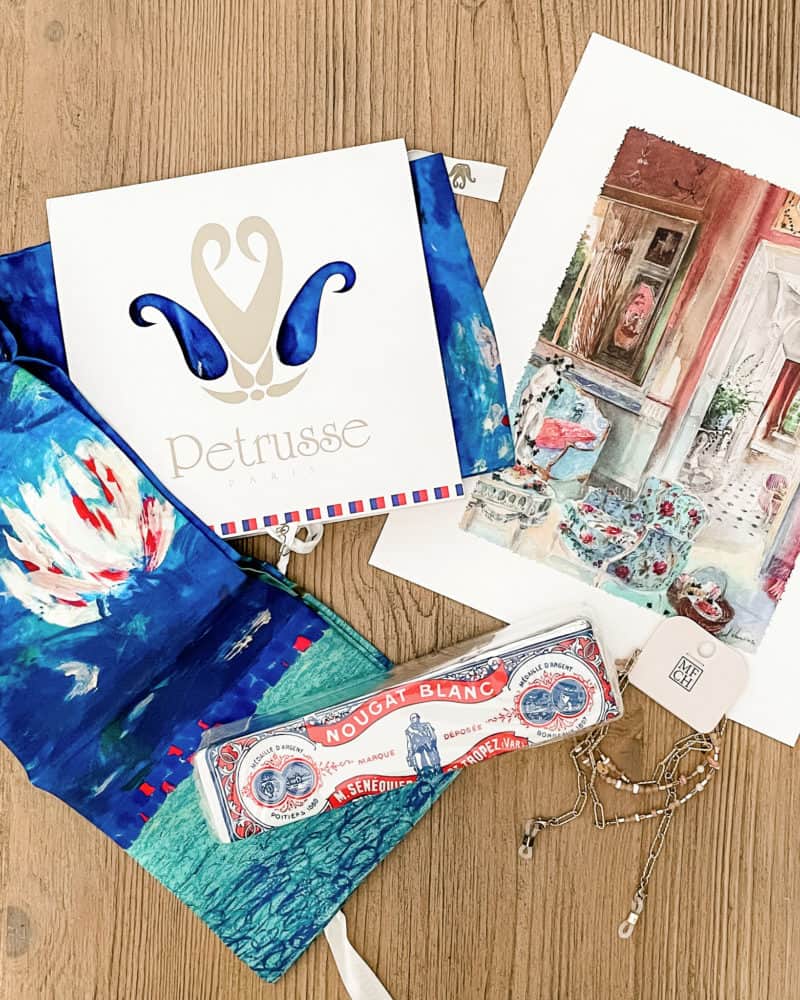 There's also a gorgeous silk scarf from Petrusse, a nougat bar from Sénéquier, another charming watercolor print by Michel Charrier, and a sunglasses chain.
My French Country Home subscription gift boxes are issued four times a year in February, May, August, and November. These boxes make exceptional gifts, especially for the holidays. But if you're missing France as much as I am, why not treat yourself? 🇫🇷 ✨
Getting a jump on la rentrée
Yes, I know it's not quite fall yet, but with September just around the corner, it's a great time to ease into new routines and habits.
There's a new round of Faster Way to Fat Loss starting TODAY, and it's not too late to get on board! My friend Karen has a couple of spaces left in her New Client Round, and will help you get acquainted with, and get the most out of this program.
I'm right there with you! I started Faster Way to Fat Loss one year and one month ago, and have done really well with this program. As we age, we tend lose muscle and bone mass. My initial goal was not only to build and retain lean body mass to help prevent osteoporosis, but to maintain enough strength to be able to shlep and lift luggage when we can travel again. I've gained muscle, lost fat, and increased my strength and energy. My clothes fit better too!
Despite the name, this is NOT a "quick weight loss" program. It's not about deprivation or weigh-ins. Below, Karen explains why the program utilizes Macro tracking instead of calorie counting for optimum nutrition.
Stay in touch
Sign up to be notified of new posts and updates from une femme d'un certain âge.