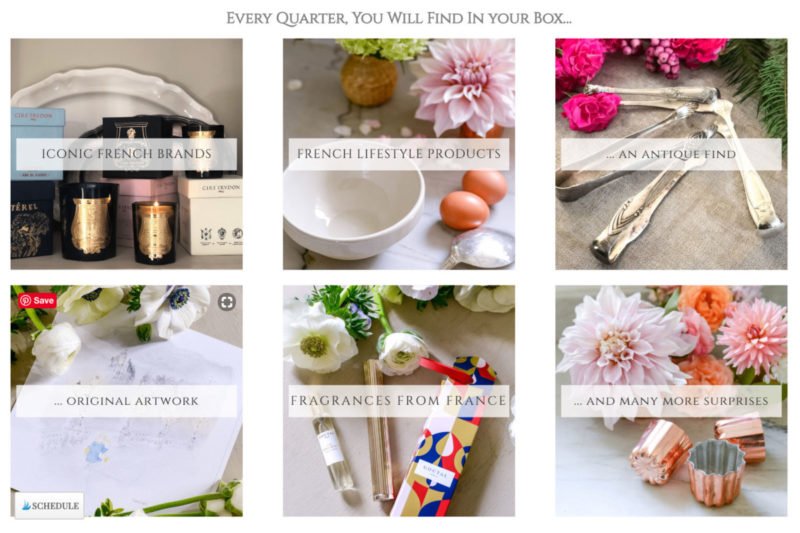 There's Still Time…
To order My Stylish French Box for February. The theme of this box will be Dans Ma Cuisine and should be fabulous! (One of my favorite past boxes also had a kitchen/cooking theme.) Sharon Santoni hand selects each of the uniquely French items included in each box. And don't miss out on her gorgeous magazine, My French Country Home, which includes a column written by Tish Jett.
A (New) Roof Over Our Heads…
We've been talking about replacing our 25-year-old roof and installing solar panels for some time now, and have finally started the process! The old composite roof (seen above) has been removed, and repairs to the underlying wood are now underway. Fortunately there are several days of dry weather still in the forecast, and the new roof should be done within a week. The solar panels will take a little longer as there are permits to pull, etc.
We've been told that the newer composite roofing materials are more energy efficient (don't absorb as much heat in the summer) so in addition to the solar panels, we're hoping this update will make our small home substantially more energy efficient. And the color of the new roof should be more compatible with our exterior color scheme.
Pupdate
It's been a touch-and-go with our dog Coco the past couple of weeks. She had a stroke early in January and seemed to be bouncing back quickly from that, but then suffered a bad bout of pancreatitis a couple of weeks ago. Her recovery has been slow and halting. Mostly she just wants to sleep, and some days isn't interested in eating (though she is drinking water and avoiding dehydration). We're of a mind to do what we can to keep her comfortable, but not subject her to more tests or interventions at this point.
We're hoping for the best, but prepared for the worst.
Coming Full Circle
When I was young, I had dreams of being both a writer and a photographer. The other morning, I realized that I'm actually now both of these, though it didn't take the form my 12-year-old self had imagined.
It was a moment of profound gratitude for me. We're never too old to realize our dreams. Stay open to possibility.
Affiliate links in posts may generate commissions for unefemme.net. See my complete disclosure policy here.