Every time I visit London, I love it more…
After two weeks of (mostly) foul weather, the sun finally came out for my last day in London. I did a lot of walking, and really enjoyed the fresh air and movement. I'm on my way home now, so thought I'd leave you with a few images from the bit of exploring I was able to do this time…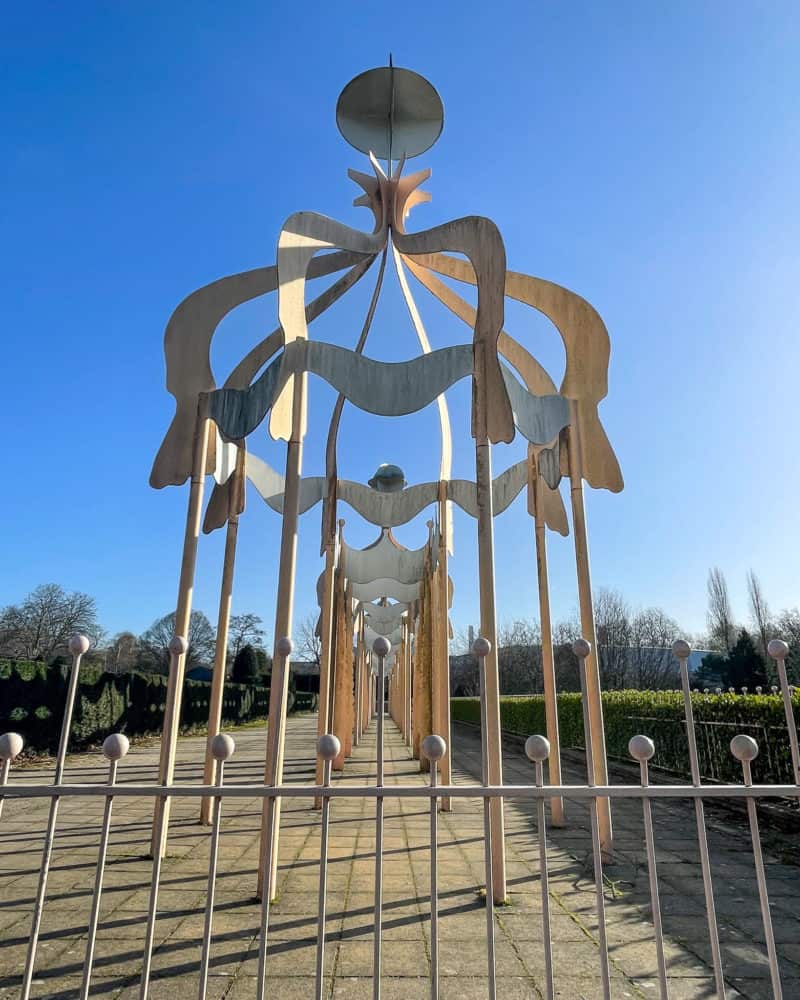 From Battersea Park: crocuses in bloom, structures from a former "fun fair" (amusement park), an Old English Garden in winter.
Crossing the Albert Bridge, boats moored on Cadogan Pier.
A couple of pubs: the Shipwrights Arms near London Bridge, an entrance to the Albert Pub in Battersea.
Theater district at night. We saw the new production of "Cyrano de Bergerac" with James McAvoy, which was FABULOUS!
Pastry shop on Kings Road in Chelsea.
Miniature guitars in a shop on Portobello Road in Notting Hill.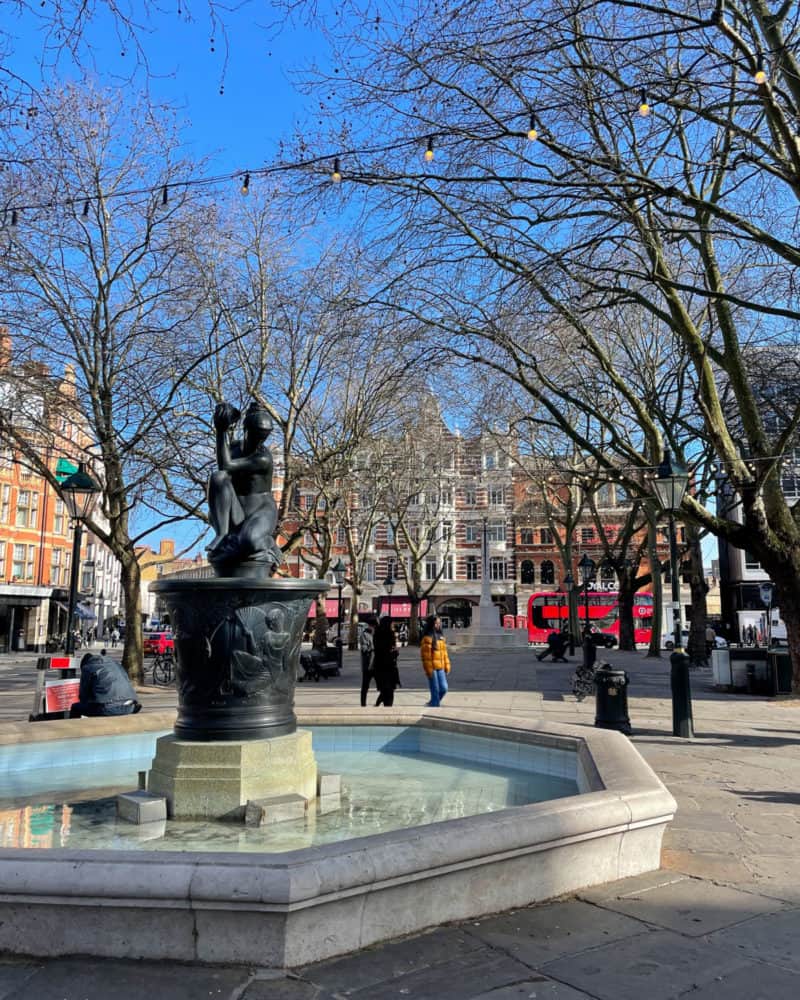 Lovely Sloane Square.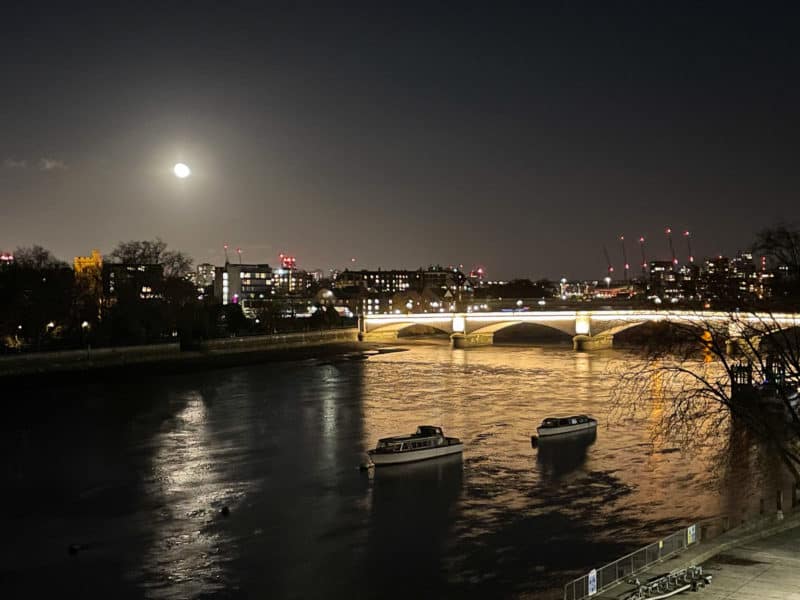 Moonrise over the Thames.
Stay in touch
Sign up to be notified of new posts and updates from une femme d'un certain âge.