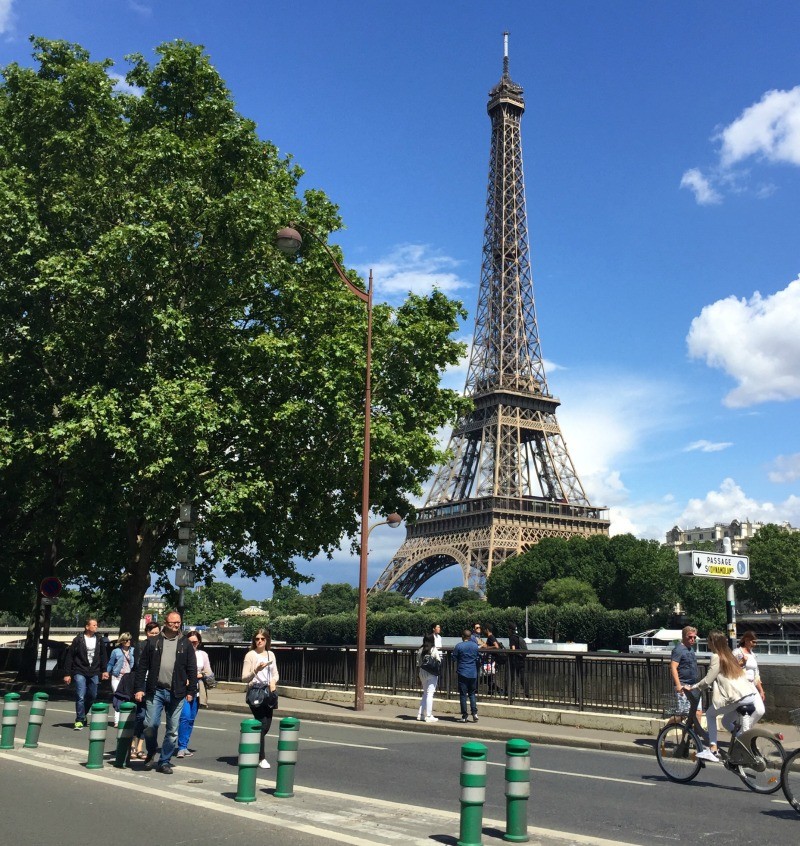 Maybe I'm more than a little "Type A," but the thought of having to scramble at the last minute to pack and prepare to travel gives me nightmares. (Seriously, I have dreams where we're trying to get to the airport to catch a flight but some crazy little thing keeps holding us up.)
A Pre-Travel Checklist
While I do like to wait until close to our departure to make my final travel wardrobe choices, there are a few things I've learned to tackle in advance to reduce anxiety and that nagging feeling that I've forgotten something important.
Not all of these are necessary each time we travel, but I thought it might be helpful to put together a pre-travel checklist for the weeks before departure.
Passport ✔️
If you haven't traveled in a while, be sure you can locate your passport and that you have sufficient time to renew if necessary before it expires. It can take several weeks to get a passport renewal, so be sure to give yourself plenty of time.
House Sitter/Pet Care/Mail Delivery ✔️
If you've arranged for a house sitter or pet care well in advance, it might be a good idea to circle back around a couple of weeks before your trip to confirm. If you want to have your mail held while you're away, you can arrange online at USPS.com.
Re-check Flights ✔️
We usually book our flights several months in advance to be able to use frequent flyer miles. A couple of days ago we were notified by our airline that our outgoing transatlantic flight for our upcoming trip had been cancelled! 😯 Fortunately we were able to re-book on an earlier flight the same day. We were lucky and it worked out. But we've had experiences in the past where our flight times were revised and we weren't notified. It's always a good idea to re-check your booking online to be sure nothing's changed. And if you have a smartphone and can download the app for the airline(s) you're traveling on, that's another good way to stay updated.
Calling Plans ✔️
Speaking of smartphones, if you'll be traveling overseas do you need to add international calling to your plan? (Can often save you money if you have to call home or check in with your office.) Do you have or need data roaming? Or are you planning to pick up and use a SIM card at your destination?
Check Your Bags ✔️
I mean physically. Whatever luggage you're planning to use, make sure there are no broken or missing bits, and that you have secure luggage tags with your name and contact information. (Not your home address, though!)
Toiletries ✔️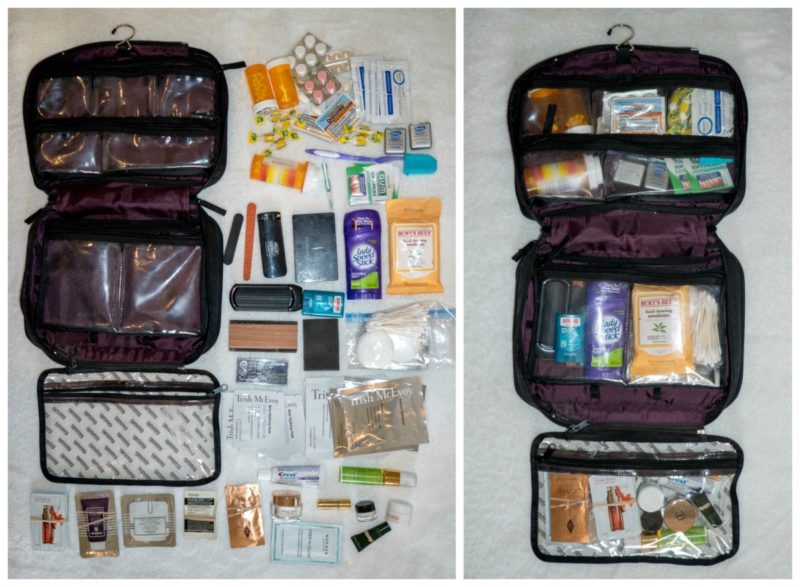 I keep a stash of samples and travel-sized packages of my favorite products, as well as some OTC medications in bubble packages. Though I store these in my EMME bag when not in use, I've found it helpful to pull everything out, do a quick inventory, and re-organize. I like to do this at least several days before we travel. That way I can toss expired products, pick up anything that needs replenishing, and remove empties and duplicates to save space and weight. (Yes, I will be replacing that full-sized deodorant with a travel-sized version.)
Those little packets of skincare products can easily become a jumble, so I clip or band similar items (serums/eye creams/moisturizers/masks) together. Any liquid makeup items will also go into that clear bag. I still have plenty of room! (A note: though I've never had an issue with the clear bag being TSA-compliant, some people tell me they have. If you are concerned, you can put your carry-on liquids in the standard quart baggie, and transfer them to the clear pouch once you get to your destination.)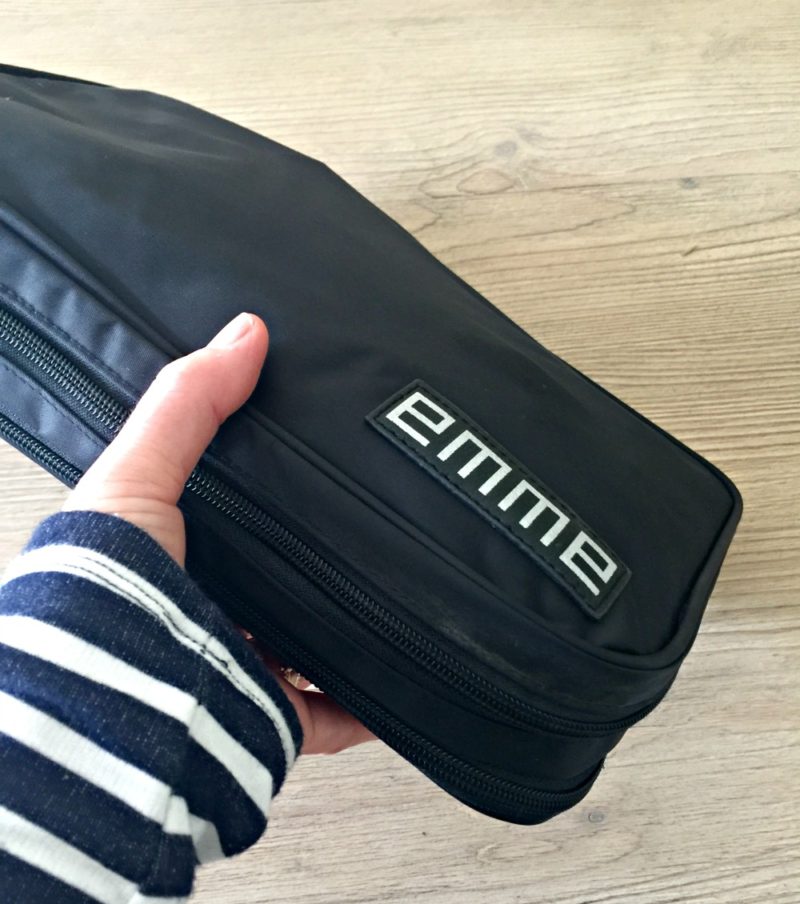 I keep my EMME bag hanging on the back of our bathroom door, so that I can easily toss in any last-minute items. If you've missed my prior reviews of this bag, here's the short version: it's the very best travel toiletries bag I've found anywhere. It holds a ton but packs down nice and flat. I love that I can hang it, and those big clear pockets help me organize and find items easily. I even bought one for le Monsieur, and he loves it! The bag you see above is a few years old now, and still going strong.
Medical ✔️
Will you need to refill prescriptions before you travel? Get updated immunizations? Replenish any OTC allergy medications?
Transportation To The Airport ✔️
Again, my Type-A-ness kicking in, but I like to give myself ample time to get to the airport, check in, and get through security so I can relax a little bit before boarding. Will you be traveling to the airport during rush hour? Will you be relying on a rideshare program (Uber/Lyft), driving yourself, taking public transportation? If you need to arrange other transportation, doing this a few days ahead means one less thing to tackle at the last minute.
What preparation do you do in advance when you travel?
More Travel Tips:
A 12-Piece Travel Wardrobe Capsule For Spring
How To Choose Shoes For Spring and Summer Travel
5 Things I Always Pack In My Carry-On Bag
Tips For Choosing A Travel Bag
My 5 Travel Wardrobe Essentials
Affiliate links in posts may generate commissions for unefemme.net. See my complete disclosure policy here.