Prêt-à-Party: Versatile Evening Bags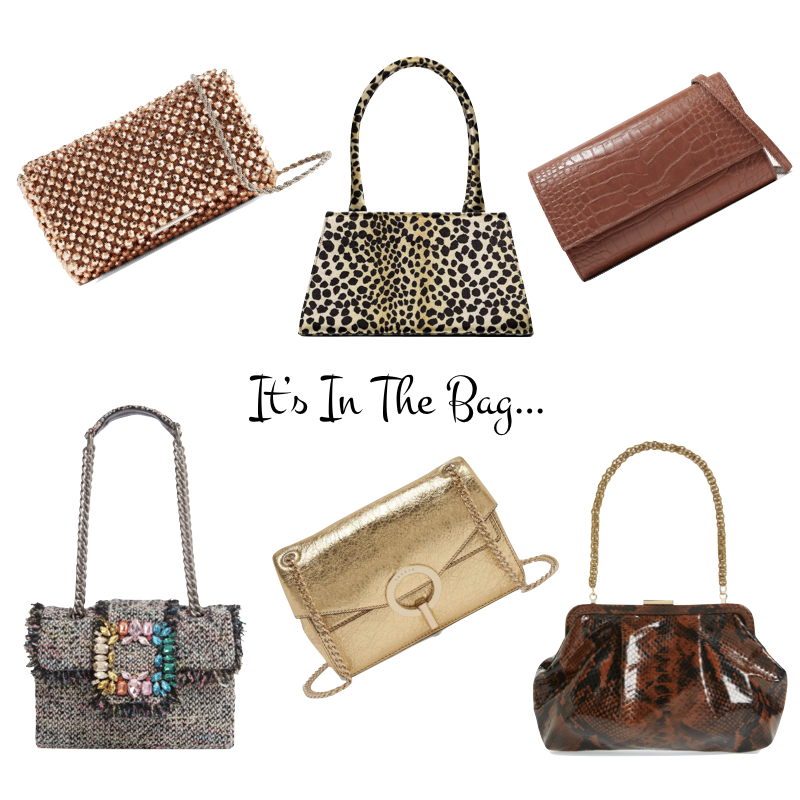 A couple of weeks ago we were getting ready to go out for a nice dinner, and I realized that almost all of my smaller evening bags are more summery. Between holiday parties and some events on our calendar early next year, my bag stable could use a new Show Pony or two. There's my trusty cheetah pouch, but I'd really like something with a strap or handle.
My ideal evening bag is fun and festive, can dress up or down, and isn't terribly spendy. (Though I do want something that doesn't look cheap and that will hold up.) Nothing too weird or wacky. A shoulder strap or handle at least long enough be held in the crook of the arm is a must. Nothing too heavy. Must be able to hold at minimum my phone, keys, lipstick, a small card case, and travel-sized hand lotion. (But yikes…what's with all of the "nano" bags?? Doll-sized purses that could barely hold a lipstick and credit card, never mind keys or a cell phone.)
Evening Bags That Won't Cramp Your Style
I've had my eye on this bag for a while, and it's now on sale! It's smallish in size, but big on presence. The beading is rose gold, the strap is silver. Easily holds what I'd carry for an evening out. The strap tucks inside so you can also carry as a clutch if you prefer.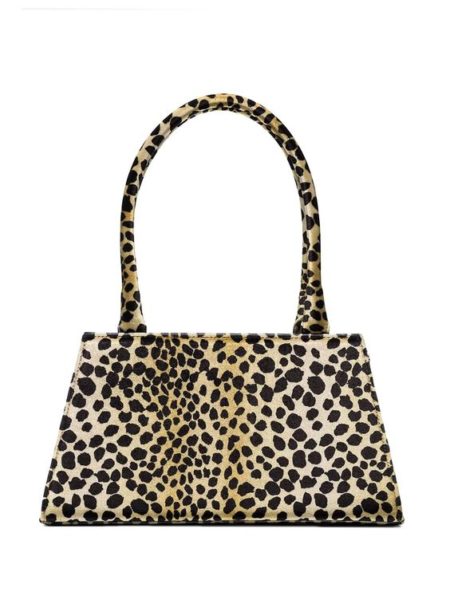 I took a chance and ordered this one, and it's a keeper! It's actually a fabric bag (the description says leather but it's velvet on the outside) so is quite lightweight and it's surprisingly roomy. That cheetah print adds a nice pop. Handles are even long enough to go over the shoulder. This isn't a bag I'd carry for every day but would wear out with both casual and dressier outfits.
If your style leans toward the more understated or minimal, here's a small and elegant flap bag that can be worn over the shoulder or crossbody. It's currently 50% off in this cognac color.
Although this one isn't on sale, it's such a great looking bag and has a cheeky retro vibe. It's on the roomier side too.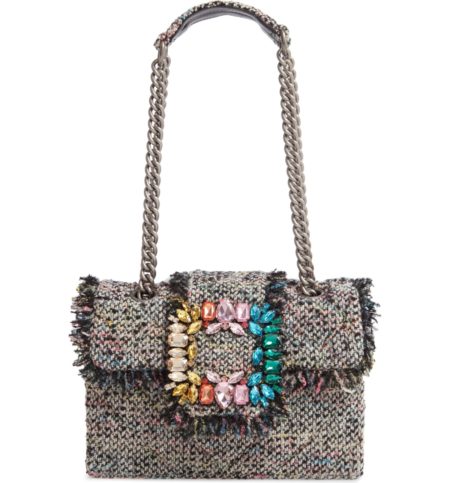 Here's a fun and irreverent take on a ladylike tweed bag.
Sometimes you just have to go for the gold. ✨ The chain shoulder straps have leather inserts at the top for comfort. I've found Sandro bags to be a good value for the price; I think the bags are well-designed and well-made.
More Ready-to-Party Bags…
Do you have a favorite evening bag?
Stay in touch
Sign up to be notified of new posts and updates from une femme d'un certain âge.