room with a view…Bordeaux
We arrived in Bordeaux Sunday morning, dropped our luggage at the B&B, had a quick cup of coffee while the owner marked up our map with some suggestions, and then set out to explore. We'd been up since 3am to catch our very EARLY flight, so hadn't had much to eat. First stop, the Sunday marché along the waterfront to sample some local yummies.
The smell of these grilled shrimps was mouth-watering, and along with a cup of local white wine they were a perfect entrée. 
After taking the edge off, we picked up some charcuterie and cheese, a small baguette, and I purchased some of those cherries from this fruit vendor who seemed to be a favorite with the locals.
I had to wait in line for quite a while as those ahead of me selected fruit for the week (lots of conversation back and forth with the vendor). Once provisioned we enjoyed a picnic on a shaded bench in the park near our B&B. There was another gentleman sharing the bench, and we were soon engaged in a lively conversation with his non-existent English and my very limited French, as well as le Monsieur's little bit of Spanish. He works in a vineyard near Saint-Émilion, and seemed delighted to hear we'd be visiting that area the next day.
We spent a very warm afternoon wandering around Bordeaux until dinnertime.
We'd booked a tour for our first full day to do some wine tasting and sightseeing in the Saint-Émilion region. I'll have more on this in an upcoming post, but here are a few snaps from the day.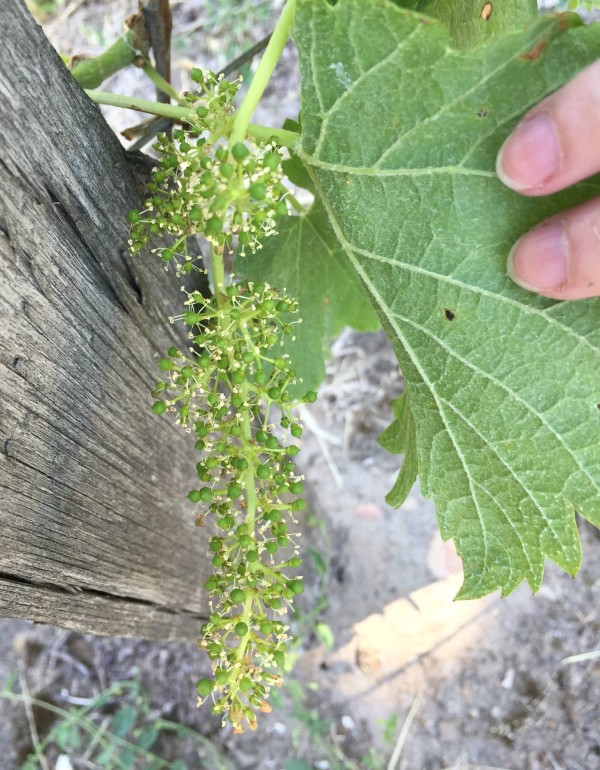 The vines are blooming now, and those little green berries will be wine grapes in a few months.
That large round decanter helps the wine open up more quickly, but still gently.
We also spent about an hour in between wineries wandering about the medieval village of Saint-Émilion itself, which is a UNESCO historical site.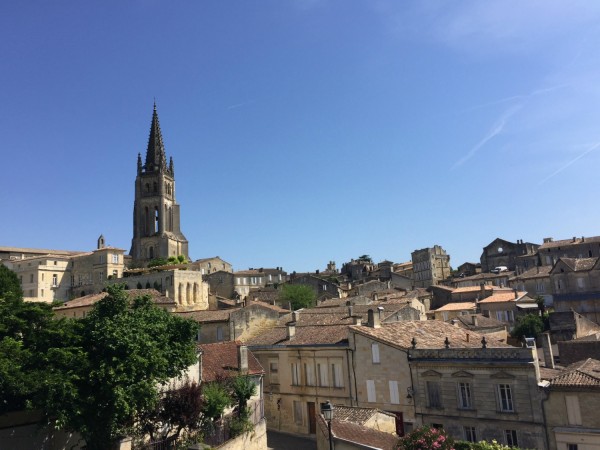 Weather has been unseasonably hot so far, but there's usually a breeze which helps. Today we're giving ourselves an "off the clock" day and hoping to get out and explore more of Bordeaux's old city. I feel as though we've barely scraped the surface.
Do you prefer guided tours or to explore on your own, or a mix of both?
Stay in touch
Sign up to be notified of new posts and updates from une femme d'un certain âge.