Shopping my closet: adding interest to a simple outfit
While I like to experiment with new combinations, my favorite outfits always seem to come together when I don't overthink it. This one relies on one of my tried-and-true outfit formulas: jeans and a blazer.
A casual jeans and blazer outfit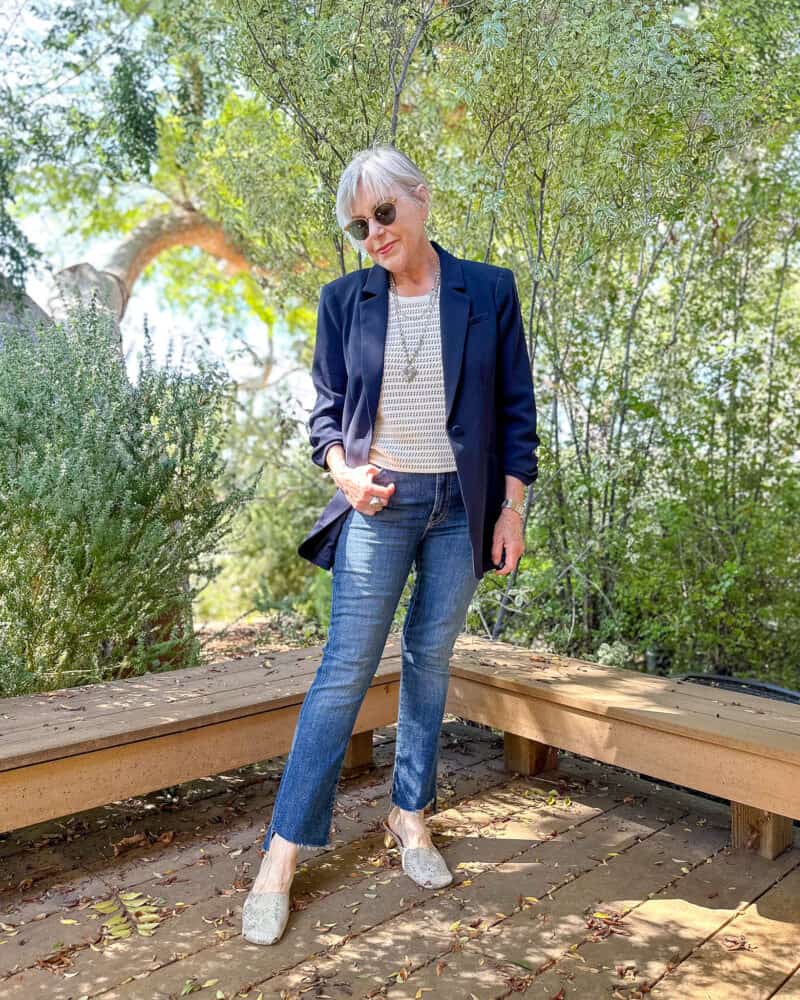 I'm actually playing a bit of catch-up here; this outfit is from a few weeks ago when our weather was still cool enough for a lightweight jacket. All of the clothing items are pieces I've had for a while. The necklaces (gifted) are from one of French Kande's most recent collections, "Pont Marie." (If you prefer silver toned jewelry, you'll love this collection!)
Here I've incorporated a few of my favorite ways to add interest to simple outfits:
texture (crochet vest and metallic footwear)
design details (the ruched sleeves on the jacket)
accessories (jewelry, sunglasses)
lipstick (I'm wearing Chantecaille Lip Chic in "Sunrise")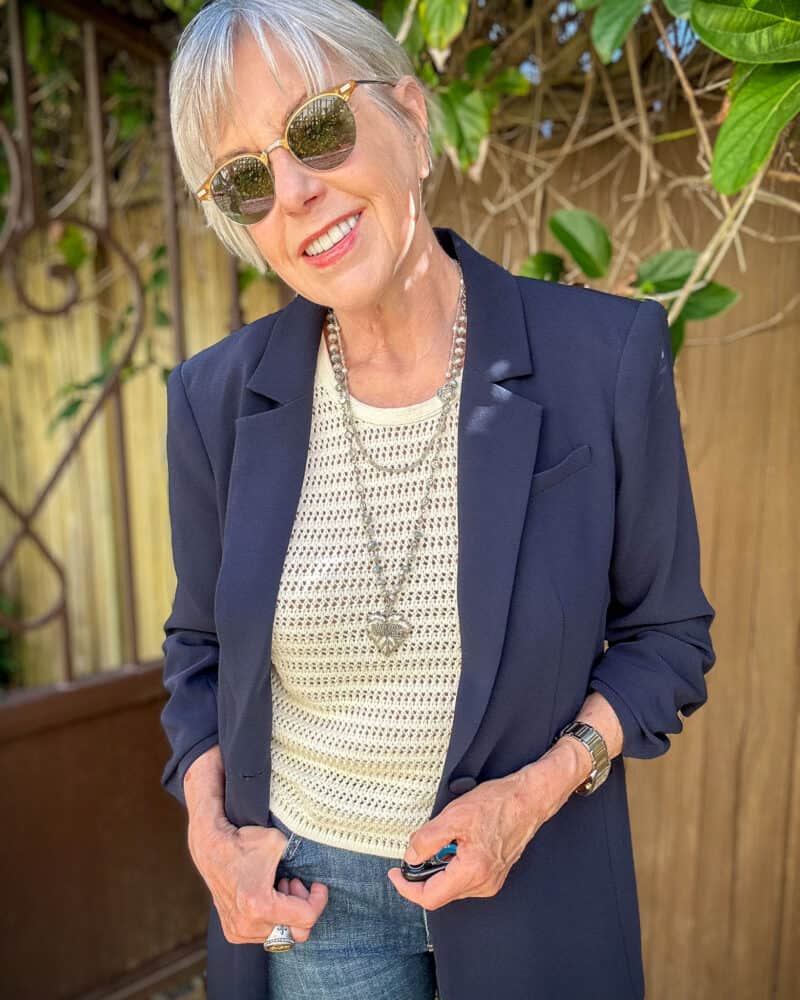 I usually wear gold-toned jewelry, but many of you have mentioned that you'd like to see some styles in silver, so I thought I'd show these. Here's a closeup of the necklaces: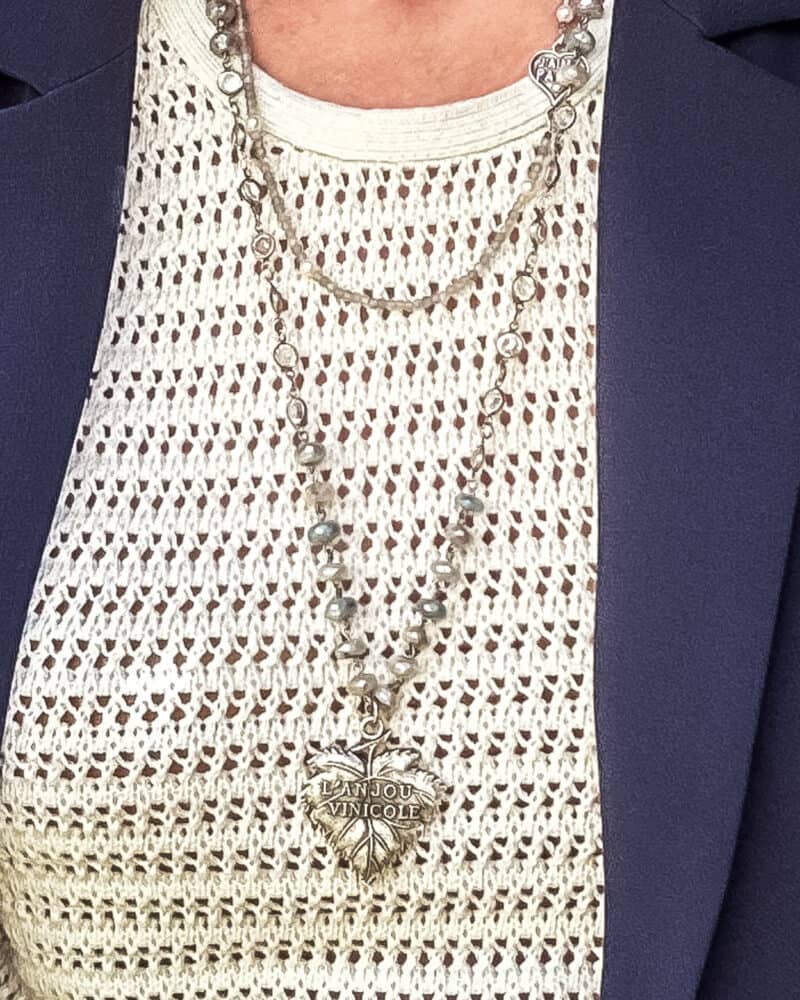 I wanted to keep this outfit neutral, but adding color or pattern is another way to create visual interest. (And once the weather cools, scarves are a great option!)
More navy blazers…

Stay in touch
Sign up to be notified of new posts and updates from une femme d'un certain âge.