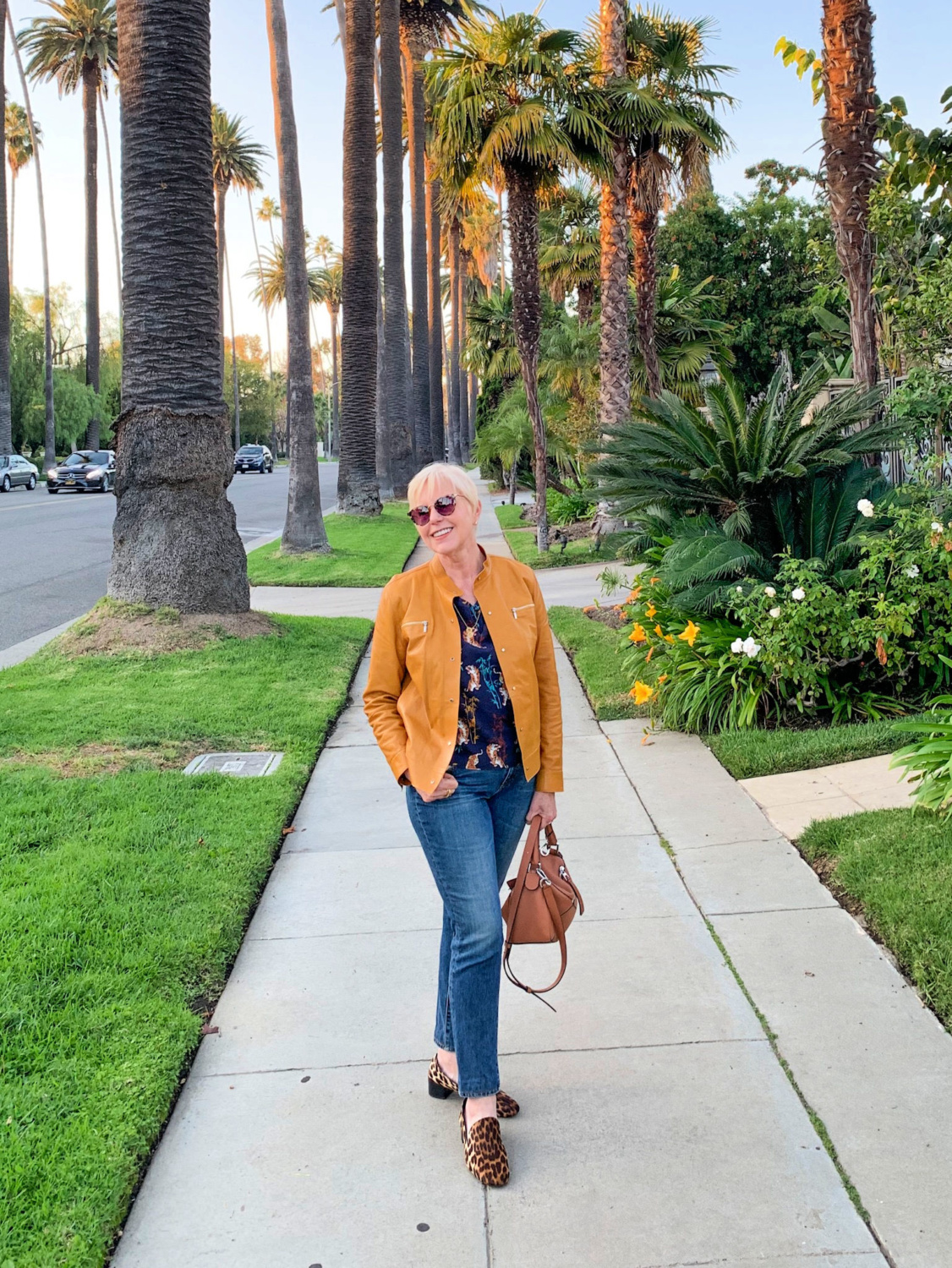 You may have noticed that I haven't been posting many outfits lately. One reason is because it's been slow going adding more color and pattern to my neutral wardrobe. I've mostly been wearing the same few pieces on repeat. There's just not a lot out there currently in my color palette, let alone that suits my 5'1″ frame and shape.
Wearing: Jacket (similar) | Top (similar) | Jeans (similar) | Shoes (similar)
Another is because I haven't been able to drop the few pounds that I gained earlier this year, and haven't been feeling as comfortable in my body. When I was wearing more black, weight fluctuations were easier to deal with. 😆
The Challenges Of Adding Color (And Pattern) To A Neutral Wardrobe
Style can feel like a juggling act sometimes. Proportion, texture, details, personality. Adding another "ball" to the mix (in my case, color) can throw the rhythm off. Some of my recent outfits have felt awkward and "off-balance." So I'm giving myself permission to slow down. To gently nudge the boundaries of my comfort zone rather than trying to blast through them. To respect that voice that tells me when something isn't quite feeling authentic.
I was quite pleased with this outfit; to me it feels coherent but interesting. The blue top and jeans create a quasi column of color, and there are colors in the top that tie in the jacket, bag, and shoes. Only the shoes (similar) are new here; the rest of the pieces you've seen before. The jacket was purchased during the Nordstrom Anniversary Sale. The tiger top was purchased in the Spring from the-Bias-Cut.com (it's sold out, but there are a lot of fun print options here) and was part of my Summer travel wardrobe. These leopard loafers are from Mercedes Castillo, and were love at first try-on (sold out now, but similar here). The haircalf uppers are butter soft, and the heel is a comfortable height for walking.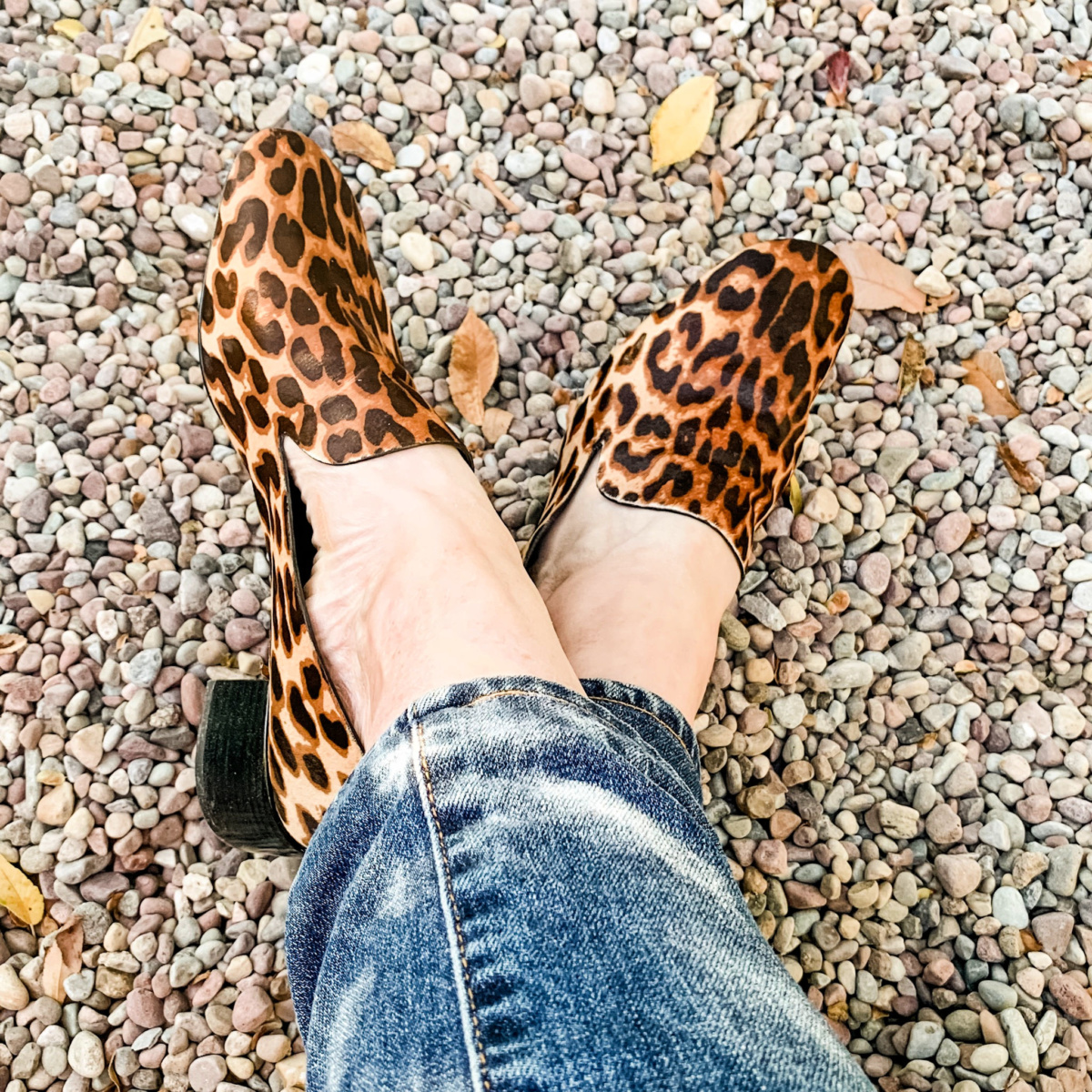 I know, they're spendy; here are a few options that are more budget-friendly:
I'm not looking to completely abandon the simple style aesthetic I've developed over the last few years, which has come to feel organic and authentic. I just want to evolve and enhance it. And express my whimsical, quirky side periodically. Some days I'm most at home in more neutral, minimalist looks; at other times I want to play with more color and pattern.
But yes, on most days I am in jeans. I find them comfortable, easy to style, and appropriate for our climate and locale. And I do still wear black from time to time, when the mood strikes. Some of you have told me you don't like my outfits with more color, while others used to kvetch about me wearing so much black. I know that not everything I wear will please everyone, but I'm working toward a balance that pleases me.
Does your style lean more toward the expressive or utilitarian? How do you reconcile the two?
Affiliate links in posts may generate commissions for unefemme.net. See my complete disclosure policy here.