Jeans are the answer! What was the question again? 😆 Seriously though, jeans are one of the cornerstones of my wardrobe. I find them easy to style, and appropriate for casual to smart-casual occasions.
The Case For White & Off-White Jeans
White jeans look fresh and often more polished than blue, and can be a great way to add some lightness and variety to your denim wardrobe. And yes, you can wear them year round! But pure white can feel a little harsh for those of us with warmer or softer coloring. Ever since my color analysis with Red Leopard, I've been on the lookout for off-white jeans.
While not as prevalent as white, I've begun seeing more ecru, bone, cream, and off-white jeans in current collections. For this roundup, I've included styles without obvious distressing, and with a bit more ease than skinnies.
The Contenders…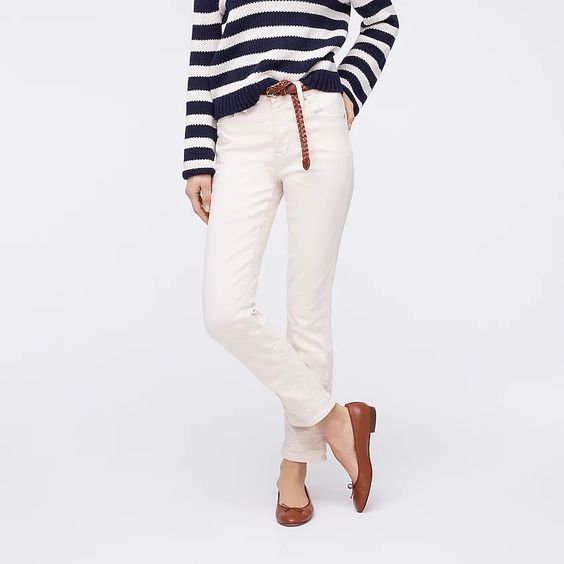 A nice, straightforward jean that's not too cropped, and reasonably priced. (I have these on order, will report back.) Sizes 23-32.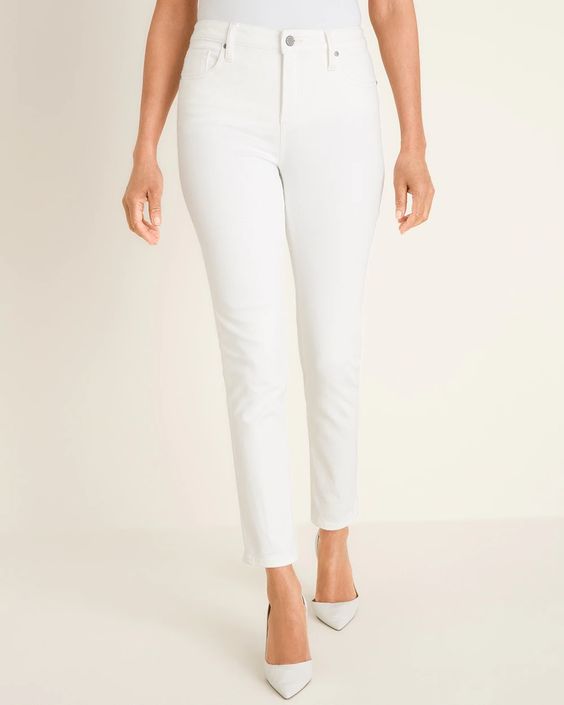 Many of you have recommended these Chico's So Slimming Girlfriend Jeans. This color (Coconut) is a slightly softer, muted white. Offered in Regular, Petite and Tall lengths, sizes 00 (0-2) to 4 (20).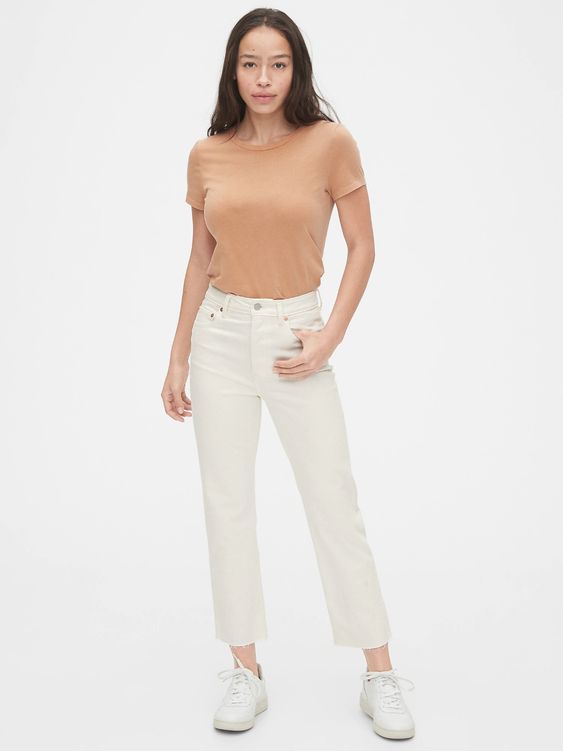 Here's a budget-friendly pair, offered in Regular, Petite and Tall lengths, sizes 24-35.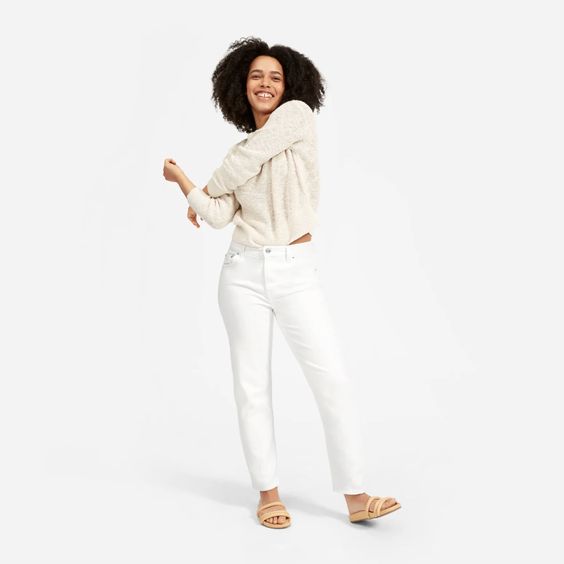 Though these look white in the online image, the color ("Bone") is actually slightly off-white. I haven't yet tried these, but they are well reviewed for comfort and style. Sizes 23-33, and reviews say the fit is "relaxed."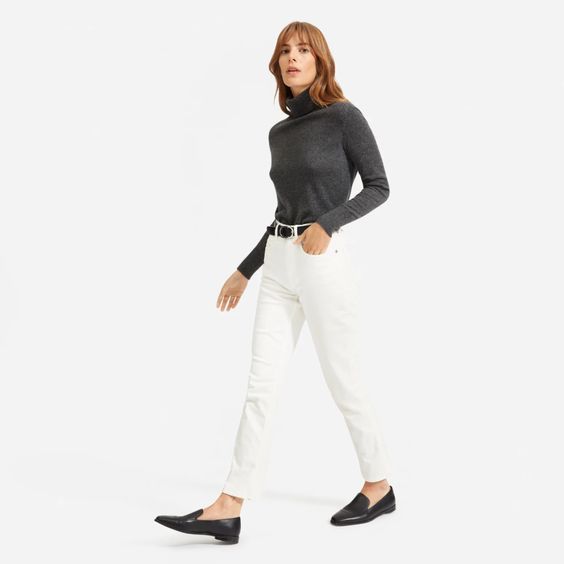 Also well-reviewed is this "Cheeky Straight" style (also in Bone). This one's offered in three lengths (Ankle, Regular, Tall) in sizes 23-35.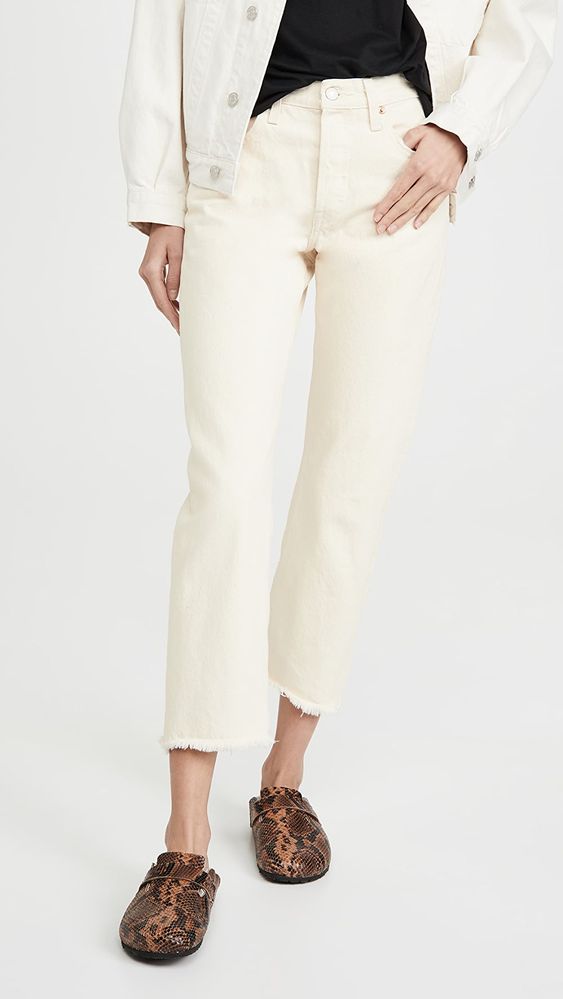 Had to include at least one pair of Levi's. (The inseam on these is 26.5″, so they may not be as cropped on many of us as on the model.)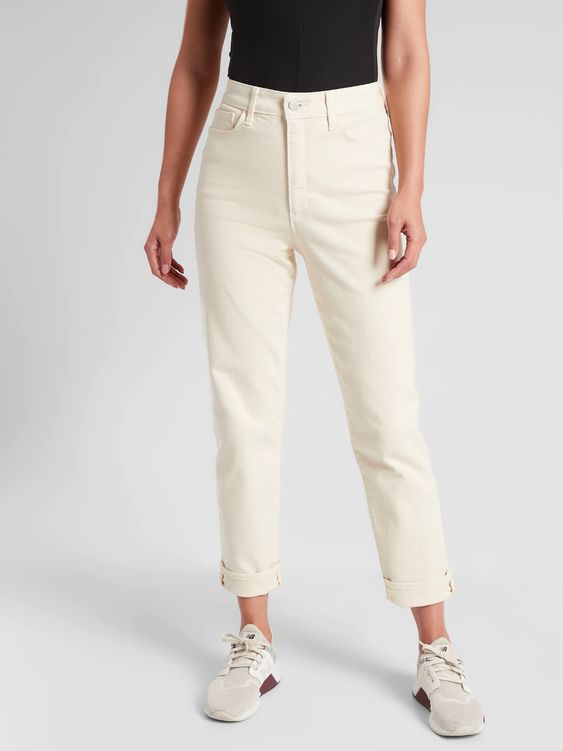 Though shown cuffed here, these are actually an ankle-length jean. Offered in Regular, Petite, and Tall lengths, sizes 0-16. And they're 25% off through 4/20.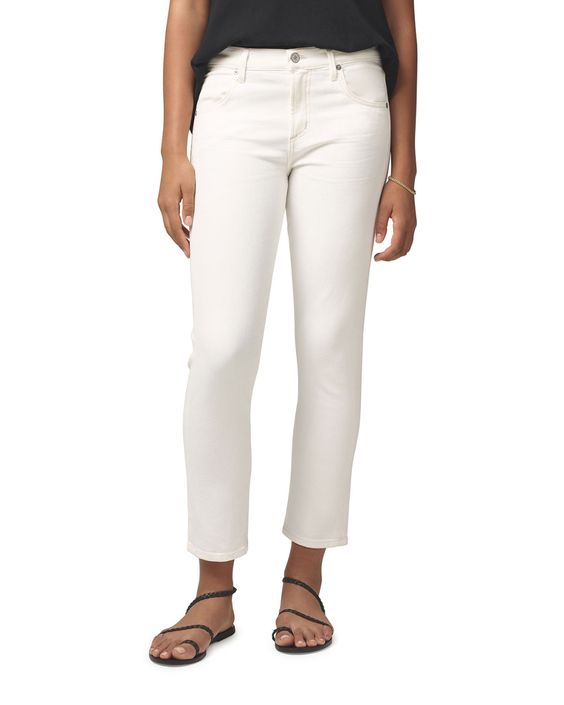 Finally, this pair is a bit more spendy, but the fabric has just enough stretch to be comfortable while still being substantial. The "Sea Salt" color is a soft, slightly creamy white.
Do you have white or off-white jeans in your wardrobe? Do you wear them year-round?
Affiliate links in posts may generate commissions for unefemme.net. See my complete disclosure policy here.