Hummingbird Update!
Earlier this week, we spotted Mama Hummingbird leaning down into the nest, and a tiny little beak poking up! There's at least one chick in there. (Hummingbirds usually lay two eggs, but so far I've only seen one beak at a time.) Since then, I've been stalking them like a paparazzi (though from a distance with my zoom lens), and finally was able to catch a baby pic.
Here's Mama. I've identified her as a Rufous Hummingbird. She's become much more skittish since the egg(s) hatched. If she's in the nest when I go out into the yard, she'll flit around to distract me, sometimes close enough that I can hear the thrumming of her wings. She'll then perch somewhere nearby to keep an eye on me. 👀 (Sorry the images aren't sharper; I really had to zoom in.)
It's finally starting to feel like Spring here! With no more rain in the forecast, one of my weekend projects will be cleaning up and making the backyard "livable" again.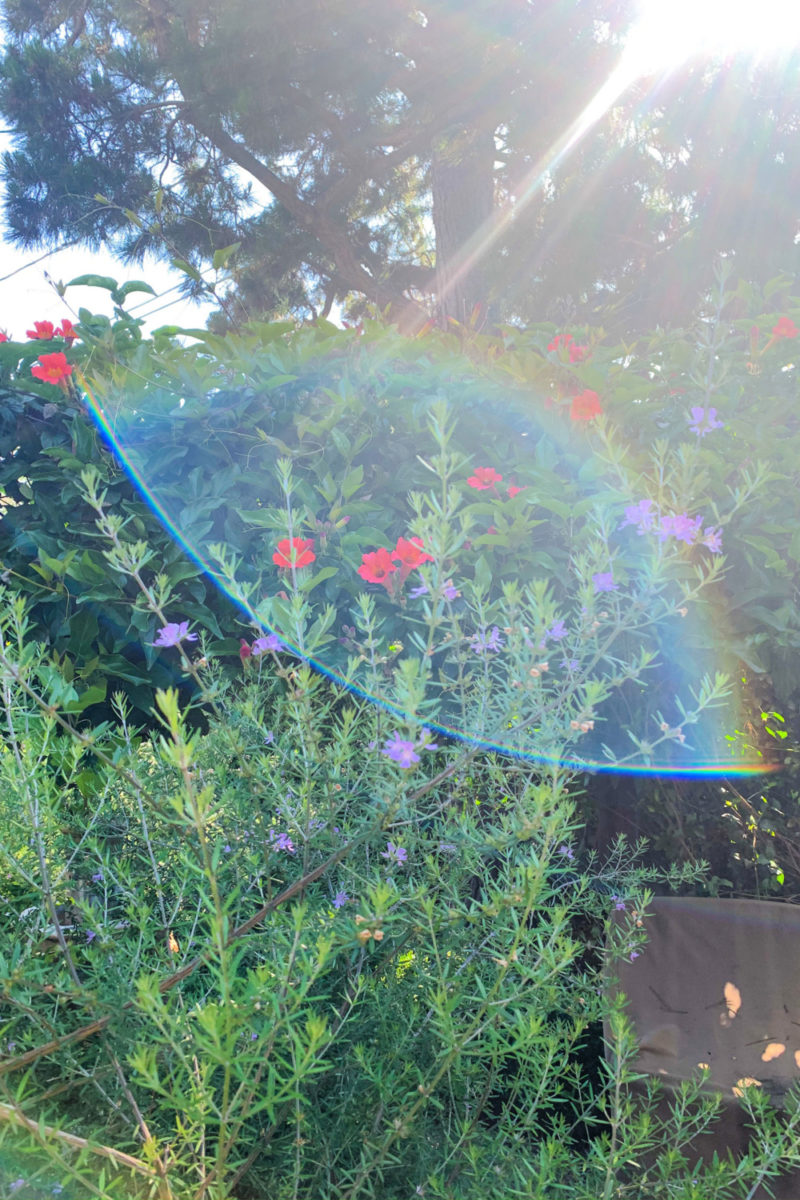 It's so pretty out here in the morning. Once I've put everything in order, I'll give you a "tour."
A few links I found interesting-slash-entertaining…
The case for wearing "real" clothes to work from home.
More good-humored wisdom from the adorable Pluto.
"Fashion has the unique opportunity to roll back the insane practice of delivering cashmere in May and swimwear in November. In an after-virus future people should be able to buy a winter coat in winter and a summer short in summer…"
I made this lentil soup recipe last night and it was pretty darn good. I didn't have any onion, so substituted water and some onion soup mix for 2 cups of the broth. And I used frozen corn. These days, we work with what we've got. 😉
Bon weekend!
Affiliate links in posts may generate commissions for unefemme.net. See my complete disclosure policy here.