Style Muse: Yasmin Sewell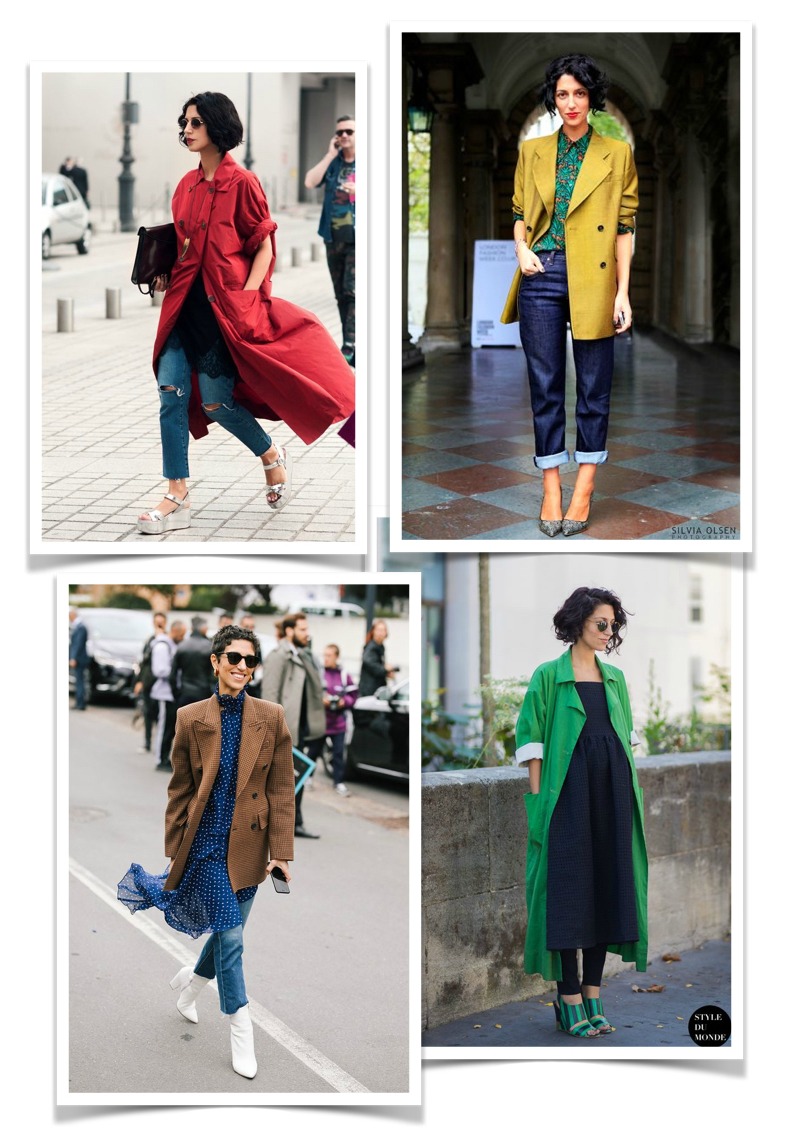 From "Street Style" To IRL Style
I became aware of Yasmin Sewell a few years ago when she appeared on The Sartorialist. I'll admit, the first thing I noticed was her fabulous hair. But I was also captivated by her imaginative yet relatable style. She's frequently featured on "best of Fashion Week street style" roundups, and with good reason. While some of her looks might be a bit too "fashion-y" for everyday, there are some consistent elements to her style that continue to inspire me.
As with most of the women whose style I admire, her body type and coloring are completely different from my own. So I usually have to parse and translate the elements that appeal to me in a way that works for my body and lifestyle.
Color
She's not afraid of bold, sophisticated color, or unexpected combinations. The colors are never insipid, nor the combinations clownish. She often grounds a look with neutrals. I've been itching to wear a bit more color, and to try some bolder pairings, and have been using some of her outfits as inspiration.
Silhouette
A longer layer, often a coat or lightweight duster, is frequently a part of her style formula.
Yin-Yang Balance
Her looks have a mix of masculine and feminine, soft and structured elements that appeals to me.
Footwear
She always has some fabulous shoes or boots that are an exclamation point on her outfit.
A Color Story…
fragrance | ring | booties | jacket | sweater | jeans | earrings | bag
This is a bit of a "thinking out loud" exercise in putting together colors and silhouettes. Yes, some of the items I've included are pricey. While it can sometimes be more challenging to find those sophisticated, saturated colors at the low-end of the price spectrum, J.Crew, Mango, Uniqlo, and H&M have some pretty good options.
Do you have one or more Style Muses? How do you translate their style to your own?
In Living Color…
Stay in touch
Sign up to be notified of new posts and updates from une femme d'un certain âge.