Summer style heroes: the shoes to wear now and into fall
During the warmer months of summer and early fall, sandals are often the best choice for keeping our feet cool and comfortable. But if you want or need more foot coverage. I find fisherman sandals are a great option for "covered but cool" footwear.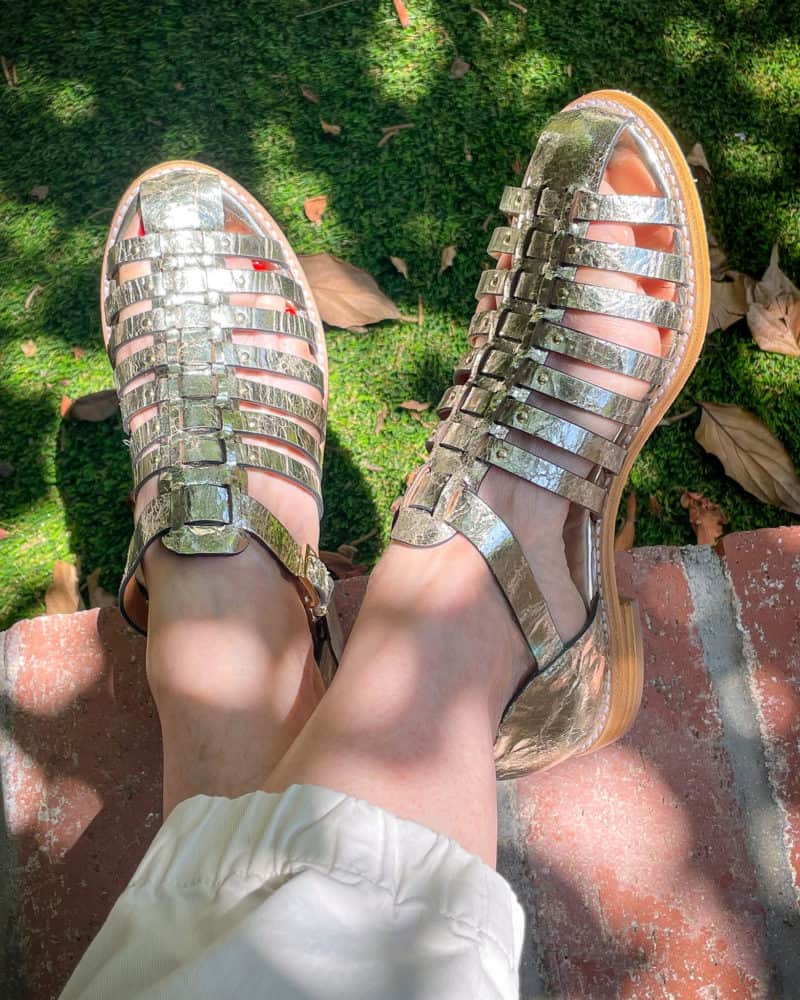 They add some structure and textural interest, and can feel a bit more secure than open sandals. If you're traveling, this style may offer a bit more support and protection. And you can add a pair of light socks when the weather starts to cool.
Today's fresh catch: fisherman sandals…
There are so many great styles of fisherman sandals for women available now. Here are a few that I like…
These have a classic look and a not-too-chunky lug sole. I purchased a similar style last year and found them comfortable right out of the box. They're currently marked down, with an addition 30% off with code HOTDEAL.
I love this style in gold, but they're also available in black, if you prefer.
These have a sporty look and a shiny leather finish (several colors available). Reviewers say they are comfortable, though they start out snug but stretch out a bit with wear.
Though some may not consider these a true fisherman sandal, I love the sleek, minimalist look. Also available in a pretty straw color.
Braided leather and a pointed toe give these a more feminine vibe. (Also in black and beige.)
This classic fisherman style is offered in several colors, but I think this dark green is a fun and unexpected choice.
Here's a budget-friendly style with memory foam and a low wedge.
Timeless, South-of-France vibes…
Black suede and gold studs give these a dressier look. Also in beige and gold.
I wanted to show you these, even though they have an open toe, as they're available in narrow and wide widths, as well as medium. Also in black and white. This sandal is very well reviewed for comfort too.
Stay in touch
Sign up to be notified of new posts and updates from une femme d'un certain âge.