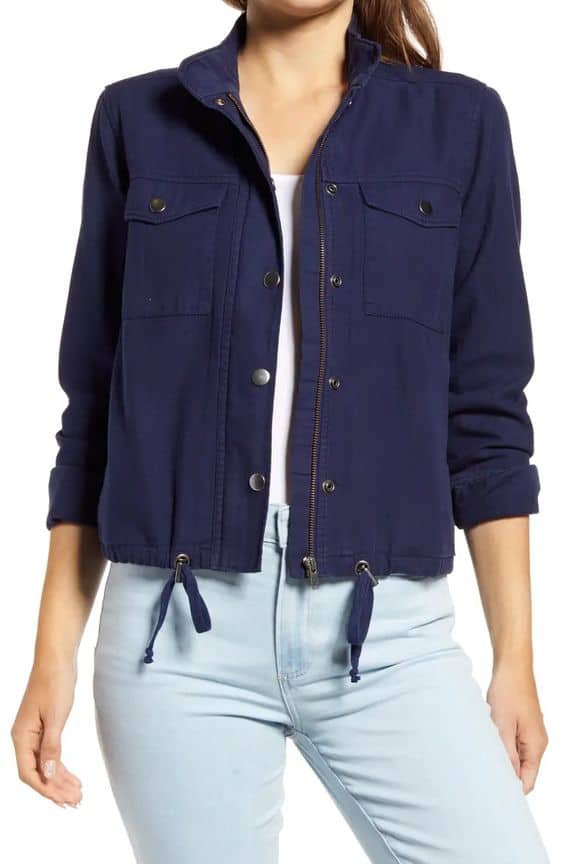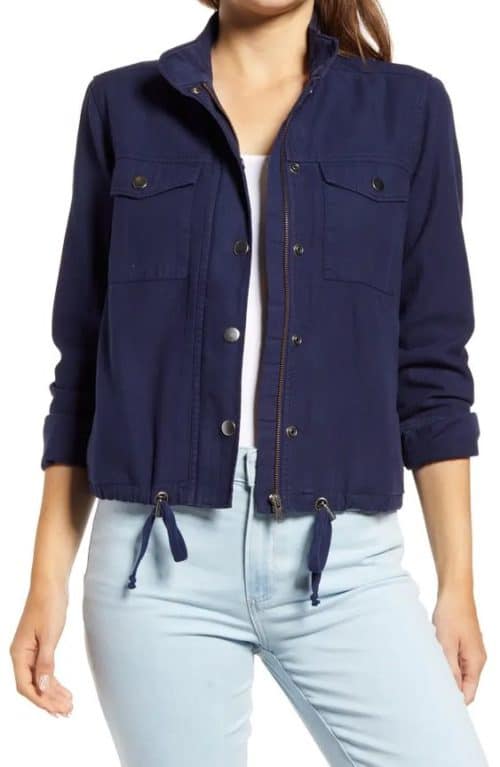 Sometimes it feels like my Wardrobe Mojo comes in waves. For weeks at a time, I might find nothing that works. Then, a lot at once. The last couple of weeks have been the latter. First, there were the top and jeans in Friday's outfit post. And then a couple of items I received over the weekend each rated two 👍 👍.
The summer weight jacket
This lightweight jacket was among some pieces I ordered for an upcoming collaboration, and I loved it as soon as I slipped it on! The fabric is a woven cotton that's soft and drapes nicely. It's a perfect piece for cool mornings and evenings, or to throw on when I know I'll be in an overly air-conditioned space. 🥶
It's offered in this bright navy ("Navy peacoat") as well as a sage green and green camo print, sizes XX-Small to XX-Large (Most Petites seem to be sold out.) In Plus, it's available in the green camo. I ordered both the Small and Petite Small, as with these shorter jackets I sometimes find the regular length works better. The small is a pretty good fit. I'm still waiting to receive the Petite Small, but will take photos and post an outfit once I decide which I'm keeping.
The linen top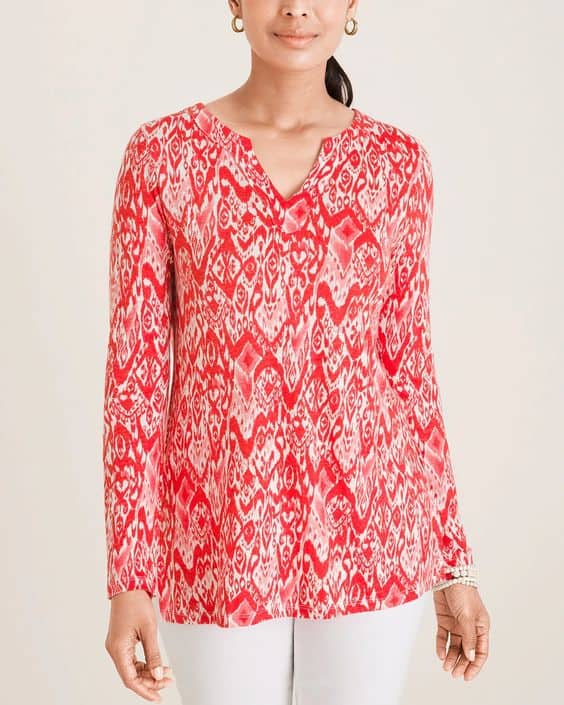 I chose this ikat print knit linen top (gifted) as part of an Instagram collaboration, and it's one of those much-better-in-person-than-it-looks-online pieces. It's a longer length top which taller and longer-waisted women might appreciate. But it can also work in a half-tuck if you like. Look for some photos soon.
It's very lightweight, but unlike some linen knits is NOT sheer. I found the 0 (4-6) Petite was a good fit. It's available in both red/white and royal blue/white, sizes 00 (0/2) to 4 (20/22) and in Petite sizes. There's also a tank option in the same print.
We've been watching…
I mentioned this show ("Hacks" on HBO Max) in my weekly newsletter, but had to give it another shout-out after watching the most recent two episodes. It just keeps getting better and better! Jean Smart is brilliant as an "O.G." successful standup comedian and Las Vegas headliner who is fighting to keep her career alive. At the behest of her agent, she hires a young and "unfiltered" comedy writer with a messy life to help her freshen her material. They both get more than they bargained for, for better and worse.
And if you liked "Silicon Valley" on HBO, you might also enjoy "Mythic Quest" on Apple TV. It's a comedy series set in an online video game company, and is really fun and clever. (I know almost nothing about online video gaming, and still enjoy it.)
From the garden…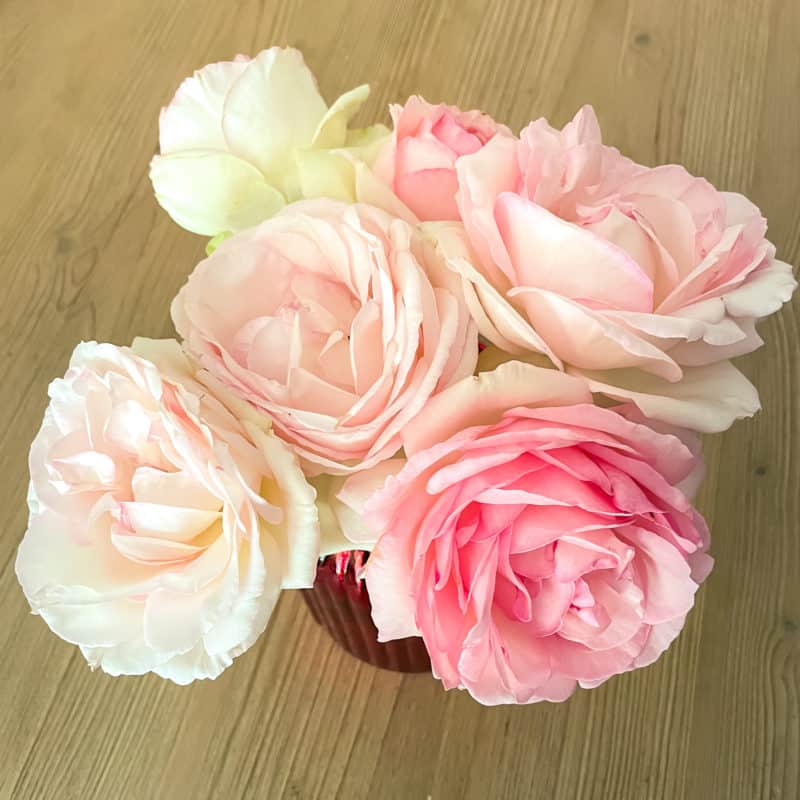 I've had almost NO time to work in the garden lately, but the climbing roses along one side of the house have been blooming like crazy. Go figure… I've been able to have fresh flowers on the table for the last 4 weeks or so. Sadly, these aren't very fragrant but they sure are pretty. They tend to have several blooms per stem, ranging in color from pale to deep pink.
We've been putting the finishing touches on some travel plans for later this year…still keeping fingers crossed we'll be traveling abroad in the fall. And I have something exciting in the works that with any luck I'll be able to share in a few weeks…🤞
Hope your week is off to a good start!
Affiliate links in posts may generate commissions for unefemme.net. See my complete disclosure policy here.