Thursday miscellany: in the garden & other calming distractions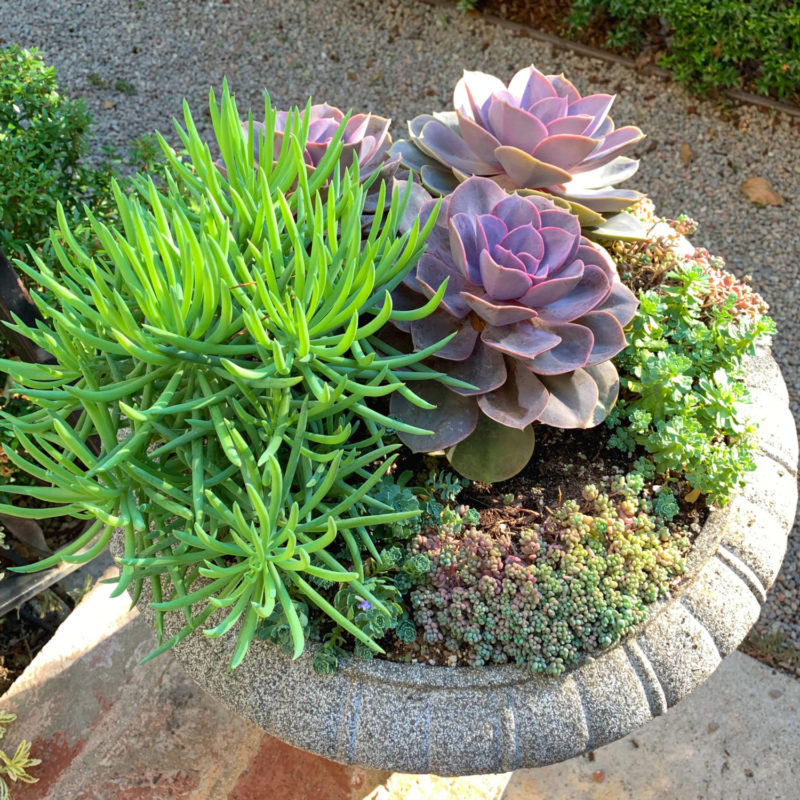 A little moment of Zen…I find this container of succulents is so soothing to look at. Sort of like a mandala in plant form. (I can't take credit; our landscape designer put this arrangement together.)
I'll never not get excited when my Liquidambar trees begin to turn color in the Fall. They usually hit their peak around Thanksgiving. I like to gather up several bright leaves to incorporate into my Thanksgiving table decor.
As a Californian, I never take rain for granted. We have a chance of rain this weekend (first of the season), and I have fingers and toes crossed that it's not just a tease on my weather app.
Chess, anyone?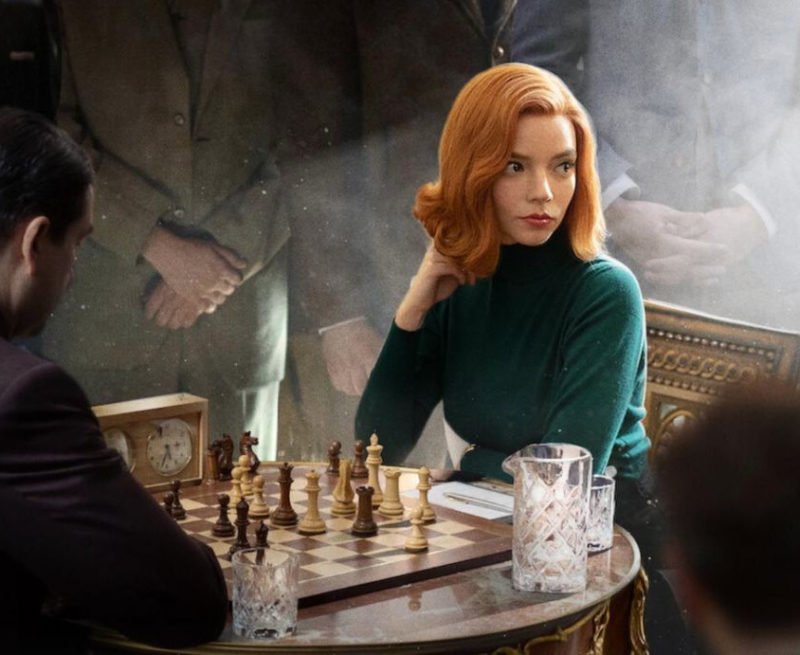 Have you seen The Queen's Gambit on Netflix? If not, I'd suggest moving it to the top of your list. We're about halfway through and finding it very compelling. The storytelling is excellent, and so far seems to avoid the formulaic. The characters are interesting, and well-played. It's beautifully shot. And the sets and costumes really enhance the storytelling.
And it makes chess play seem exciting! I never really learned to play, but find the competition scenes fascinating.
A cozy (not bulky) sweatshirt
I've been on the hunt for another hoodie sweatshirt to throw on for cool mornings and evenings. It's not easy to find styles that aren't black or gray! Most of the ones I tried were just too warm and/or bulky. I ordered this French terry hoodie on a whim because of the color. Just received it this week, and it's a keeper! It's lightweight, soft, and comfortable. The XS was a good fit. Also available in Black.
What's keeping you sane this week?
Stay in touch
Sign up to be notified of new posts and updates from une femme d'un certain âge.