Wednesday Miscellany: Bijoux, Beauty, & Birds
Even though we're not going anywhere at the moment, I find that getting dressed every day helps me feel put-together, present, and grounded. And lately I've been making the effort to include a little makeup, some jewelry and a spritz of fragrance.
I really like this little linen cardigan (Plus). It's comfortable and easy enough to wear around the house, but looks neat enough to wear out. (And would be a good travel piece, when we're eventually "cleared for takeoff.")
These French Kande gold necklaces are SO in my wheelhouse! I've been wearing this combo (Fleur-de-Lis, Lariat) quite often. It's such an easy throw-on-and-go mix. I'm going to show you some other layering combinations with that Fleur-de-Lis necklace next week, stay tuned.
And if you're considering adding some French Kande pieces to your collection, there's a Mothers' Day Promotion running until 5/10/20 (or as long as supplies last):
Get one of these limited edition pieces with any order of $250 or more. Just enter code MOMSROCK30 for the necklace, or MOMSROCK15 for the bracelet.
I'm always asked about this lip color. 💄 It's Chantecaille Lip Chic in "Sunrise." I love this formula…it's sheer and moisturizing but stays on for hours. And it's cruelty-free, paraben-free and vegan. Which segues into…
Beauty On The Wing
I've had hummingbirds on the brain lately, so when I spotted this lip gloss in the pretty tube, I had to find out more. Chantecaille as a company has supported several environmental causes over the years. And this limited-edition gloss is one of the products in their Hummingbird Collection that helps support the Amazon Conservation Team in their work to preserve the rainforest and biodiversity. There are four shades offered.
Their products are all cruelty-free and paraben-free.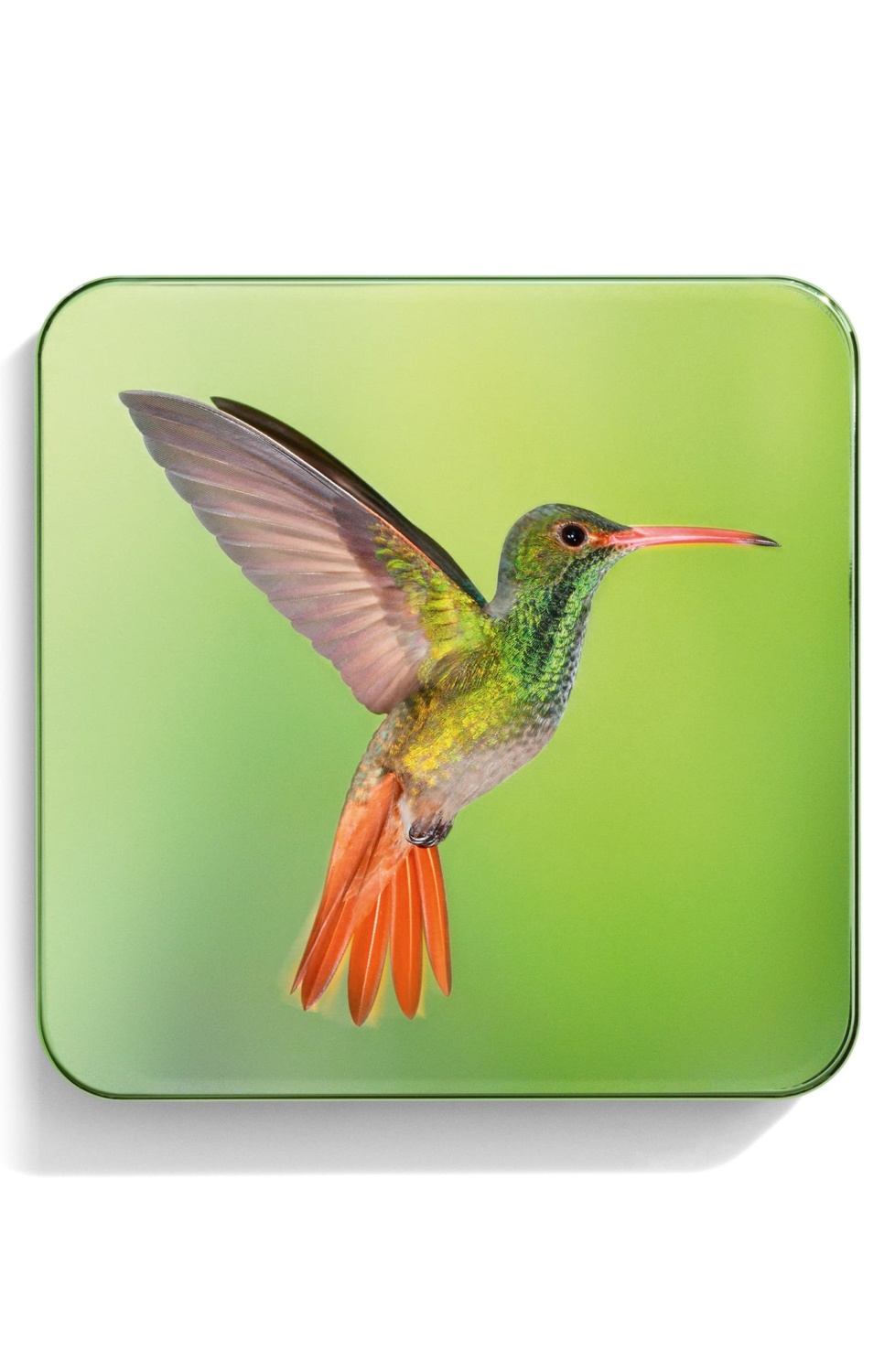 I also spotted this Eye Shadow Quartet with a nice collection of neutral shades for day and night. (There are both Warm and Cool collections.) Some of the shadows have shimmer, some don't. I'm guessing that pretty compact might be re-usable (many of Chantecaille's products have refillable packaging).
Dispatches from Hummingbird Central…
Our little chick is all grown up. Around mid-day on Saturday, we noticed him perched on the side of the nest. He didn't move from there for a few hours, but later in the afternoon he was gone. A few minutes later as we sat outside, we spotted a pair of hummingbirds flitting around, one noticeably smaller than the other. Yes, our baby had fledged!
If you watch closely at the beginning of this clip, you'll see them both zoom by. They were still hanging out in the yard the next day, and we observed Mama still feeding the chick.
But we weren't "empty nesters" for long…
Another Mama is busy building a nest in the vines overhanging our patio! Above you can see her with some building material in her beak.
After she adds to the nest, she circles and seems to stomp it down with her feet. Then flies off to gather more. We've really been enjoying this in-person nature show. I have to wonder: if we hadn't been confined to home would we have been too "busy" and rushing around to notice this going on?
How's your week going?
Stay in touch
Sign up to be notified of new posts and updates from une femme d'un certain âge.