Los Angeles County has mandated that masks are now required for everyone outside their homes. For how long, we don't know. But I think it's prudent, and will be masking up. I know many of you sewists have been making your own. But I don't have access to fabric or a (working) machine. So I was really happy to find some fun CDC-Compliant masks from a local company, Mixed Up Clothing. She's also donating masks to medical personnel, first responders, essential workers and vulnerable populations through a variety of community groups, so every purchase is helping others too. There are limited quantities of each fabric, but still lots to choose from.
Family
We haven't been able to see Jeune Homme since early March. His group home is also under a "stay at home" order which means we can't bring him back to our house on weekends or visit him there. We've just been told that "no home visits" has been extended until July 😬, but that we may be able to go see him at the group home as long as we maintain proper distancing. We're still trying to figure out how to do this without upsetting him, as he has limited capacity to understand what's going on, or why we're not bringing him back to our house for a visit.
There was also a little scare earlier in the week when he developed a fever. He was taken in for a Covid-19 test, which fortunately turned out to be negative, and his fever broke after a couple of days. He's been fine since. We are so grateful to the staff at his group home, and know he's being well cared for there.
Le Monsieur was required to get a test yesterday in advance of a (routine) medical procedure next week. Just in case you've been worried about the testing process itself, he says it's a breeze. (And he's not one to minimize discomfort.)
He was supposed to be retiring in March, but with everything going on, he's stayed on to help his team, and has been working full-time from home. It's definitely been keeping him busy, but I'm hopeful that he'll wrap up his projects soon and be able to step back.
So when he's videoconferencing, I retreat to the backyard to work or read. Which brings me to…
Bugs Be Gone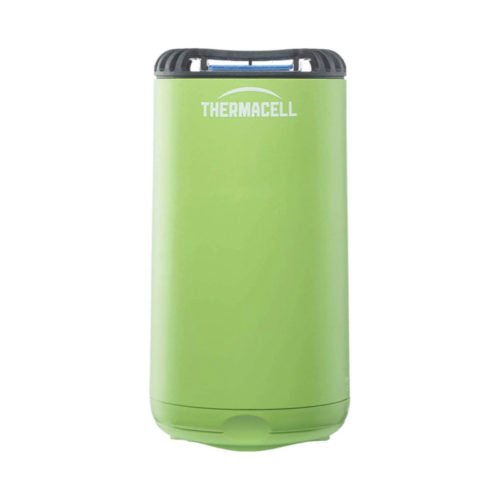 While mosquitoes aren't usually a big problem in Southern California, we do get a few. And I've had some bites recently. A couple of commenters had recommended this DEET-free mosquito repellent device when I posted my backyard tour. So I'm giving it a try over the weekend and will report back.
How are things with you?
Bon weekend!
Affiliate links in posts may generate commissions for unefemme.net. See my complete disclosure policy here.