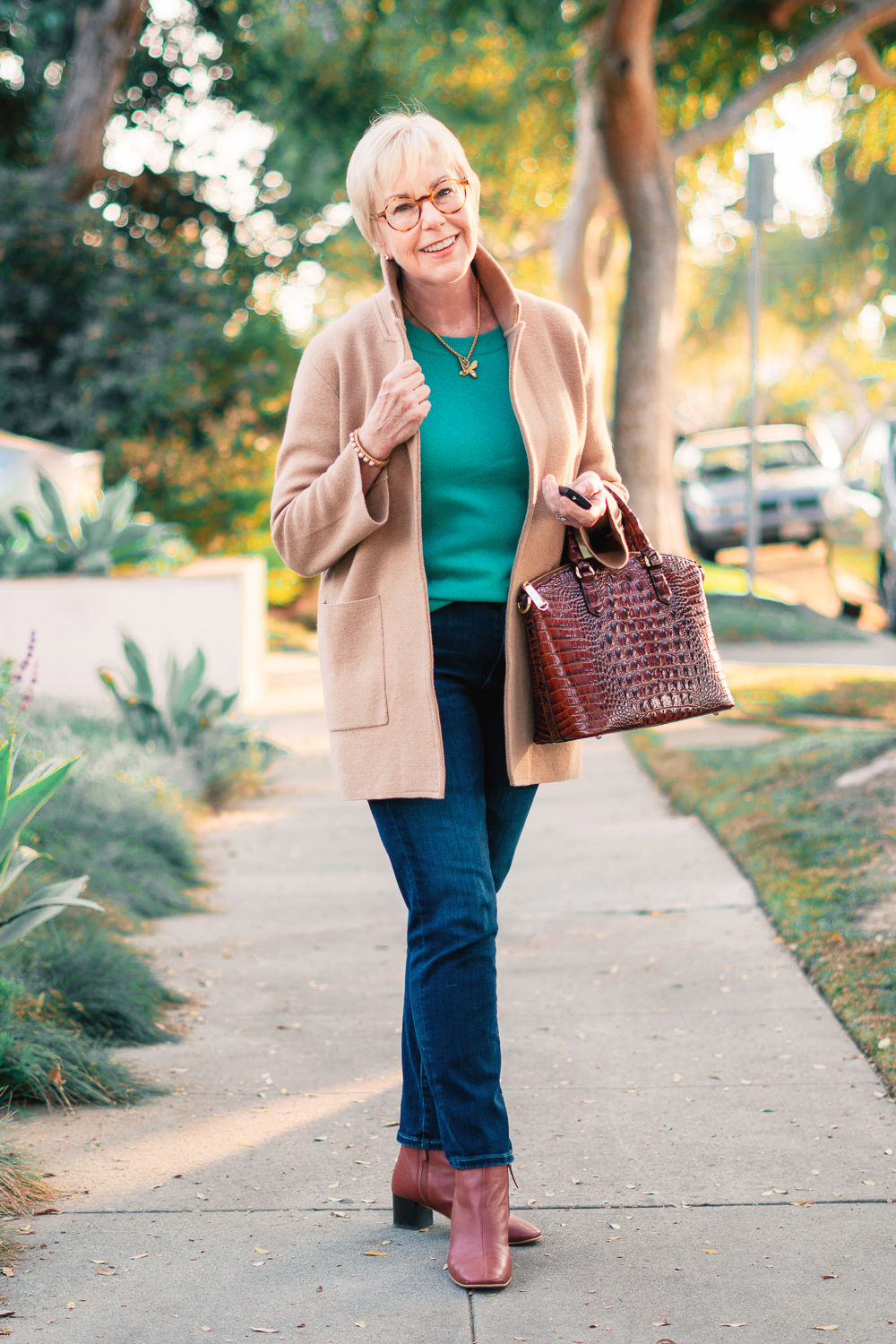 If you're not used to wearing a lot of color, adding it to your outfits and wardrobe can be…challenging. There's an ease, simplicity, and sophistication to a mostly neutral wardrobe that I don't want to lose. But I also love how the right colors make me look and feel more energized. And a bit of color provides a focal point to a simple outfit.
Still, I don't see myself ever wearing head-to-toe color, or multiple (bright) colors in an outfit. So I've been using the concept of "tabletop dressing," (focusing on that part of the outfit above the waist) to add color and pattern. Scarves are one way to do this. Tops and sweaters are another.
How I Add Color To A Neutral Wardrobe
Since I had my Red Leopard color analysis a few months ago, I've been on the lookout for the colors in my Golden Spring palette. And aside from rusts, oranges, and browns, they've been few and far between, at least in styles I'd wear.
Now that it's cooled off enough to contemplate wearing sweaters, I've been having some luck there. This turquoise (one of my "best" colors) is one of the two I've found in the J.Crew Everyday Cashmere. It's light enough to layer without overheating. It's a little bit longer than I think is optimal for me, so I've done a half-tuck.
The bee necklace is from the French Kande "FK Petite" collection. I love the soft gold finish.
My neutrals have shifted from mostly black to navy (including denim) and some browns. Jeans still suit my style, lifestyle, and environment, so I won't be giving them up anytime soon. 😉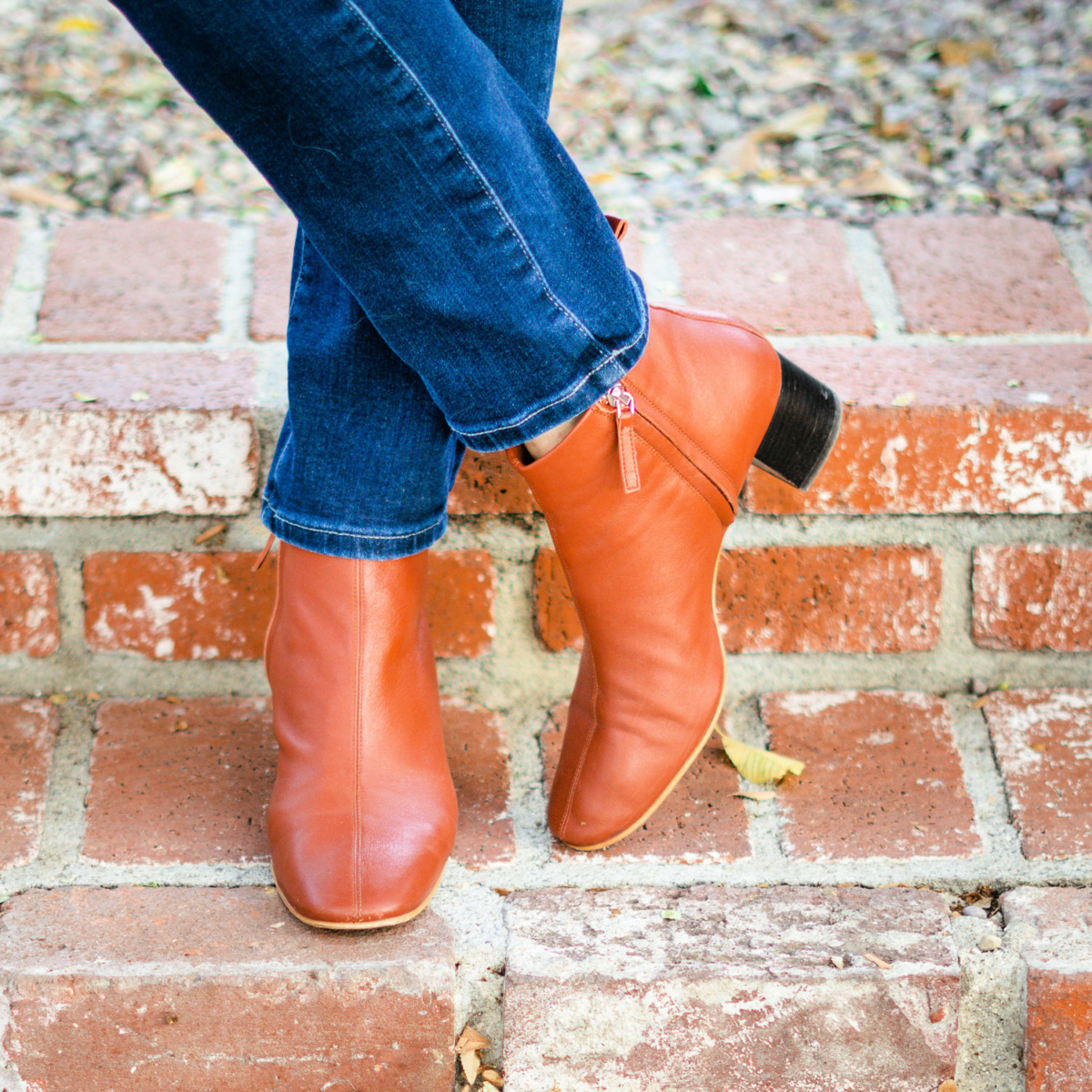 What I think this outfit needs is some pattern, and I'll be keeping an eye out for some patterned jackets, as well as scarves in my colors.
An update: if you're an email subscriber and have been waiting for my Wine Country Travel newsletter, I've just confirmed that all of the businesses I've mentioned have re-opened after the Kincade fire. Look for it in your inbox in the next day or so. And if you haven't yet subscribed, there's still time! Just sign up using the form below 👇or the one in the sidebar. Thanks!
Affiliate links in posts may generate commissions for unefemme.net. See my complete disclosure policy here.