Travel recap: the beautiful Piedmont region of Italy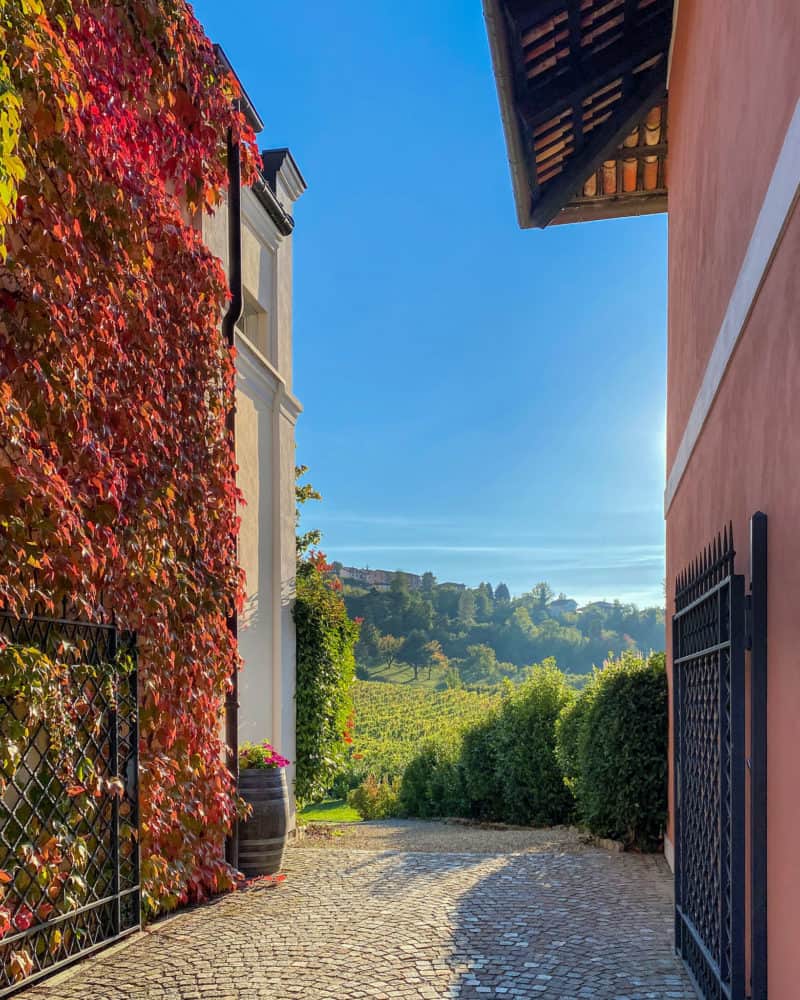 In October of last year, we spent almost 3 weeks touring the northern part of Italy. One of the main reasons we chose this time of year was to experience truffle season in the Piedmont region. 😋 It did not disappoint!
Our hotel in the Piedmont countryside
After picking up our rental car in Milan and navigating our way out of the city (whew!) we headed north west to the gorgeous countryside of the Piemonte. We'd looked at several different options of where to stay, and decided on Villa d'Amelia. Located about 30 minutes outside the town of Alba, it's on a hillside overlooking vineyards and hazelnut groves.
(Those pretty red scooters were available for rent, but we passed on that adventure… 😆)
Our courtyard-facing room was spacious, with a large armoire, sitting area, desk, and very comfortable bed. The bathroom was almost as large as the room, with two sinks and lots of natural light from a large window. There's one restaurant in the hotel, DaMà, a fine dining venue featuring seasonal and local dishes both traditional and experimental. You can also order lighter meals to enjoy on the patio.
The staff were helpful if you needed anything, but were otherwise unobtrusive. My sense was that this was a popular "getaway" spot for city dwellers to have some peace & quiet. As with the hotel in Milan, our only issue was that the room was very warm in the afternoons and at night, and we had to periodically open the windows to cool it down.
But we came for the food…
and WOW, did we eat well!! Above, two Piedmontese dishes: a creamy polenta with shaved white truffles, and cheesy risotto with crispy bacon. There's a lot of meat on the menus, including what's often described as "veal" (which is pastured beef, not the same as the term is used elsewhere).
If you are visiting during truffle season, make reservations in advance, even for lunch.
Recommended:
Rabaya in Barbaresco. Traditional local dishes beautifully presented, in a casually elegant setting.
Le Torri (near Castiglione Falleto). This is where I had that amazing risotto.
Osteria Tasté. Located in a former schoolhouse with charming decor. The staff was friendly and attentive, and the food was excellent (and plentiful).
Trattoria La Salinera. A small local spot near the Grinzane Cavour castle. We were starving after touring the castle, and they kindly found us a table near the end of the lunch hour. Food was GREAT.
Activities
As I mentioned, food & wine are big draws for this region. We'd booked two full days with DIWINE Tour for wine tasting and gastronomic experiences. If you are going to be in the region, I HIGHLY recommend this experience. Our guide Elisa was so knowledgeable about the region and its specialties and had some "in's" to a few spots we wouldn't have been able to do on our own. She was personable and fluent in English (having lived in London for a few years).
My very favorite experience in the area was one she arranged, a real truffle hunt! Max (with his dog Kelly, above) gave us an overview of truffles: the types, where they grow, how they are harvested. And he explained how the dogs are selected and trained (it's a 4-year process!). We then set out…
And after a few minutes, Kelly found one! No, we didn't get to keep it, as it was a white truffle and quite valuable. Max is a professional truffle hunter and sells them to restaurants. The daytime truffle tours are a side business.
If you're planning to visit this region during white truffle season (Oct-Dec), it's best to plan and book ahead as it can get very busy. While we enjoyed our stay at the Villa d'Amelia, if we were to visit this region again we'd probably stay in Alba, and take day trips out from there.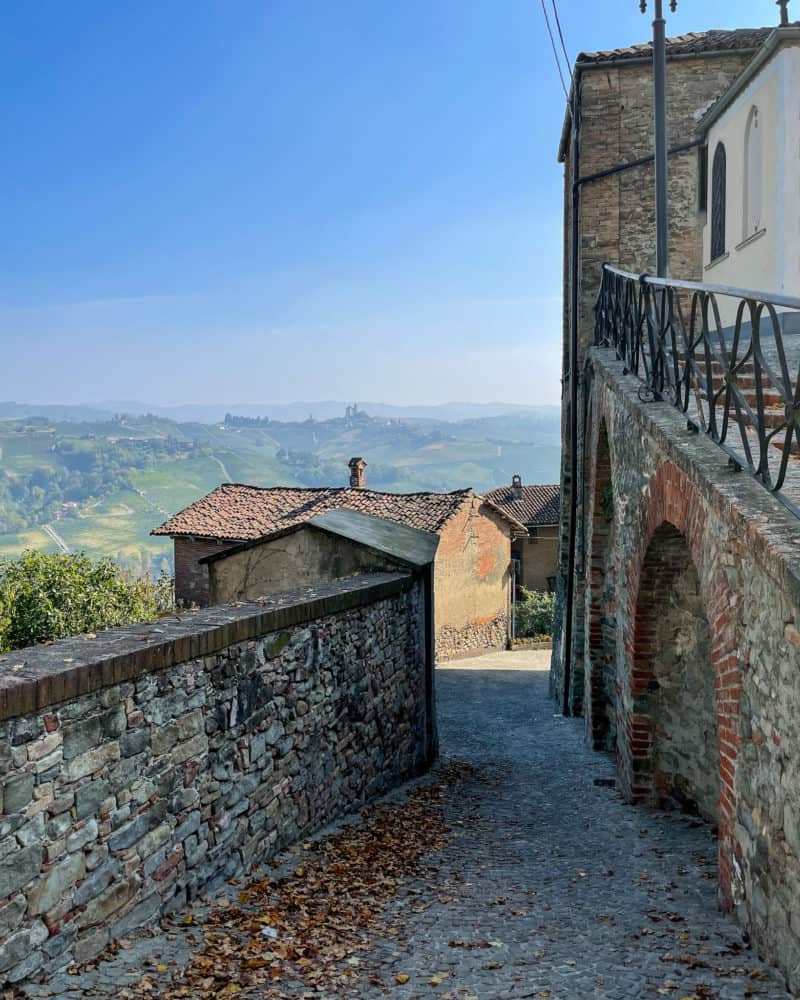 Have you visited the Piedmont region of Italy? If so, do you have more recommendations?
Here are a few more images of our visit to this area that I shared on Instagram.
Stay in touch
Sign up to be notified of new posts and updates from une femme d'un certain âge.