I arrived in London on Saturday evening, and had a free day Sunday before our color & style training starts today. What to do in London on a rainy afternoon? We decided to go ogle the jewelry at the Victoria & Albert Museum. 🤩
At the last minute, I made some swaps to my London travel wardrobe. I ditched the dark wash jeans and subbed in a pair of ponte knit pants (similar). I left one of the lemon print sweaters behind and added the print top I'm wearing above (I'd been meaning to get it hemmed, but decided to bring anyway.)
So off to the museum…
Sunday shennanigans
We made a stop at Amanda Thompson Couture in Notting Hill to see about perhaps getting a couple of pieces made for me. (As many of you have remarked, I don't have much in the way of "dressy" clothes…Amanda is going to help me out with that.) This is Amanda and her dog, Frank. He rides in a special seat on her bike around London.
(Just as we arrived, I discovered some forgotten dog treats in my coat pocket, so Frank and I were soon good friends.)
More to come.
Lunch & jewels at the Victoria & Albert
Manina has a museum membership, so we were able to have a lovely lunch in the members cafe. Fortified, we went in search of jewelry, and after some wandering finally found it.
These are part of the permanent collection, so you can visit them anytime you need a little sparkle fix.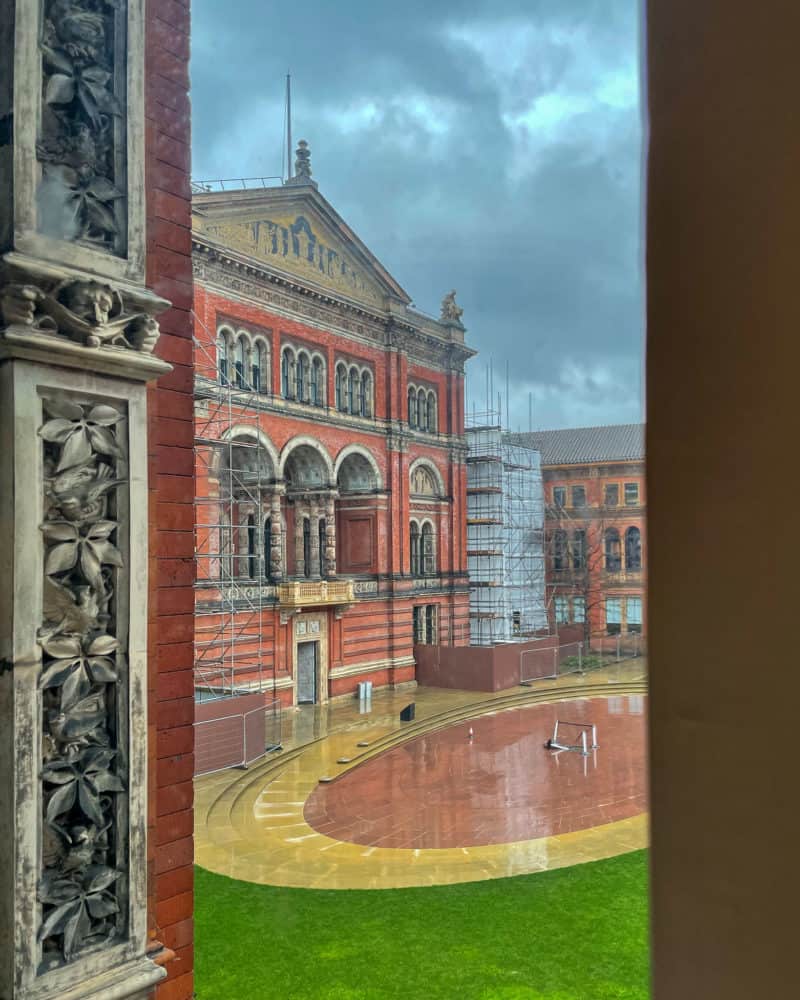 Above, London doing its London thing.
We passed through this section of mosaic and enameled furniture & trinkets which was pretty spectacular. At last, the jewels!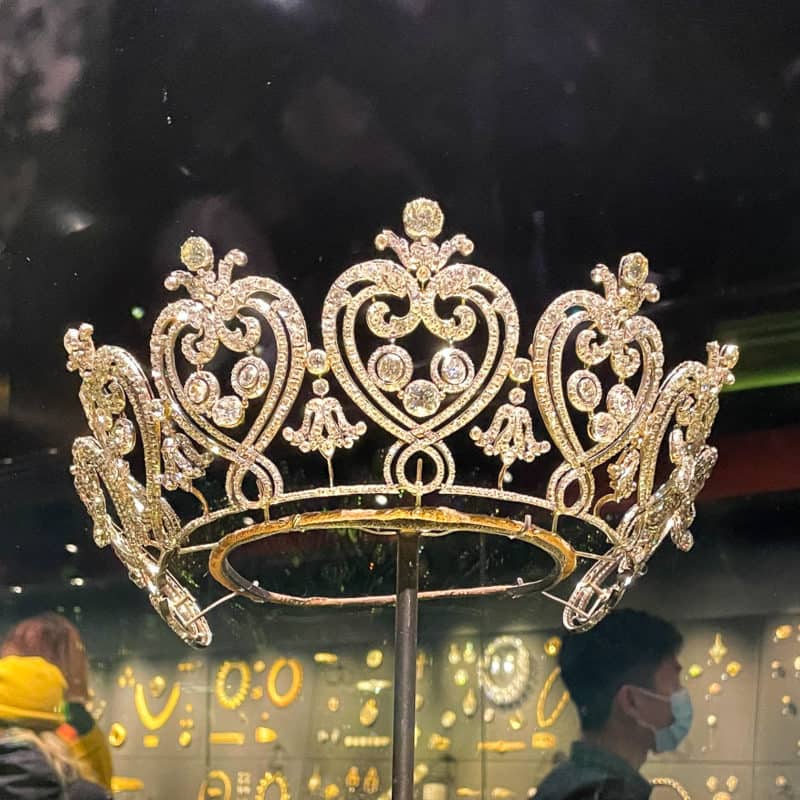 The photo doesn't do justice to the color of these emeralds. They looked like they were lit from within!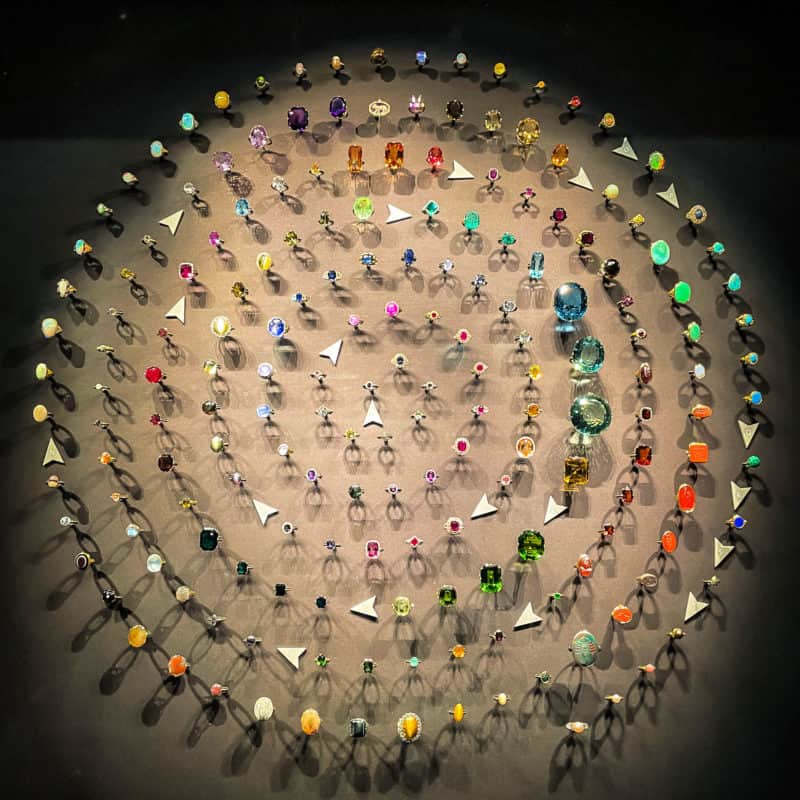 Rings with every imaginable kind of gemstone. If it hadn't been so crowded, I would have snapped a shot of the description panel but couldn't get a clear one.
Today we start training, which I've been advised will be intensive and an all-day affair for the next several days. I'll keep you updated as I'm able, and in the meantime will try to capture some of the action on Instagram.
And Happy Valentine's Day! ❤️
Affiliate links in posts may generate commissions for unefemme.net. See my complete disclosure policy here.