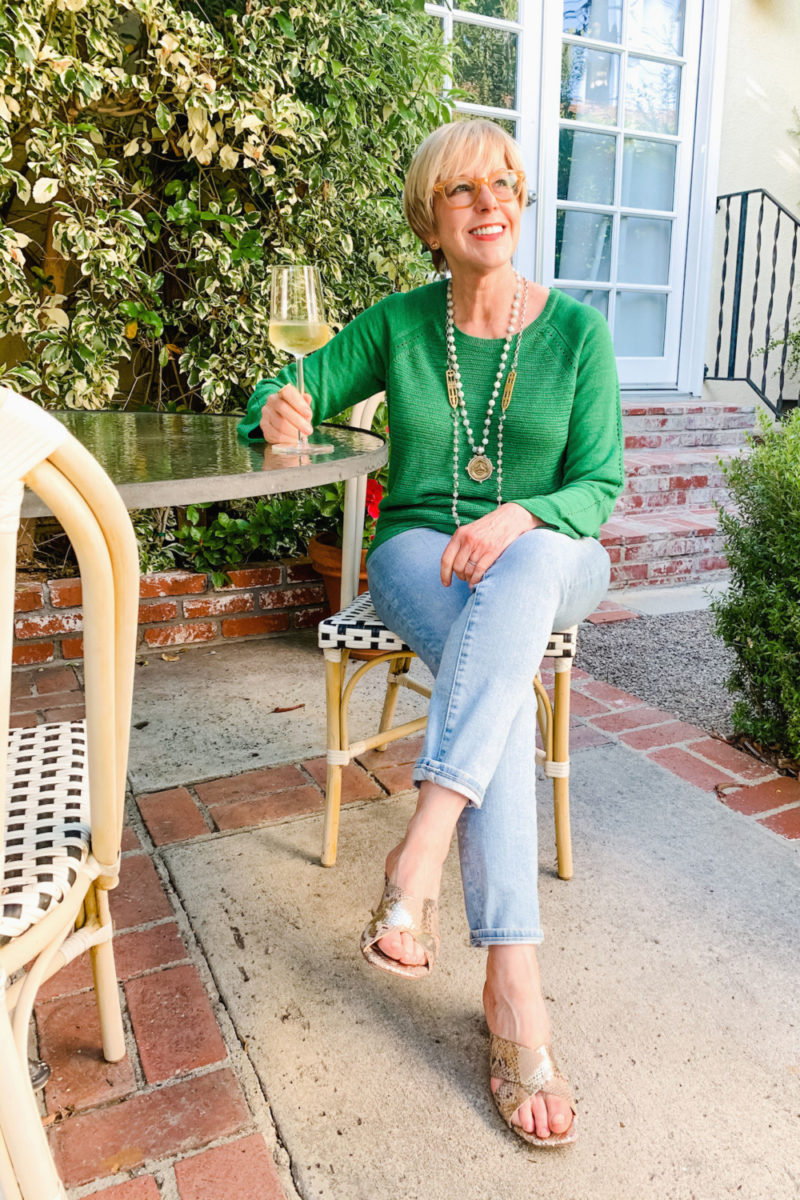 Things are beginning to open up again in L.A., through with strict social distancing measures. I've been firmly on Team Caution, but must admit I'm looking forward to going out to dinner again. Eventually.
When we do, chances are we'll be dining en terrasse, as many local restaurants are increasing their outdoor dining spaces when they can. And some cities are considering easing zoning restrictions to allow more sidewalk dining, a move I heartily support. Given my druthers, I'll almost always choose to sit outside.
But for now, we're enjoying takeout on our own terrasse. It still gets cool and breezy here in the evenings, so for me a lightweight linen sweater is perfect for sitting outside. I snapped up this one a few weeks ago during one of the Bloomingdale's F&F sales; though it's sold out there, still is available HERE. Here are a few more budget-friendly options:
Banana Republic | Talbot's | J.Jill | J. Crew | Macy's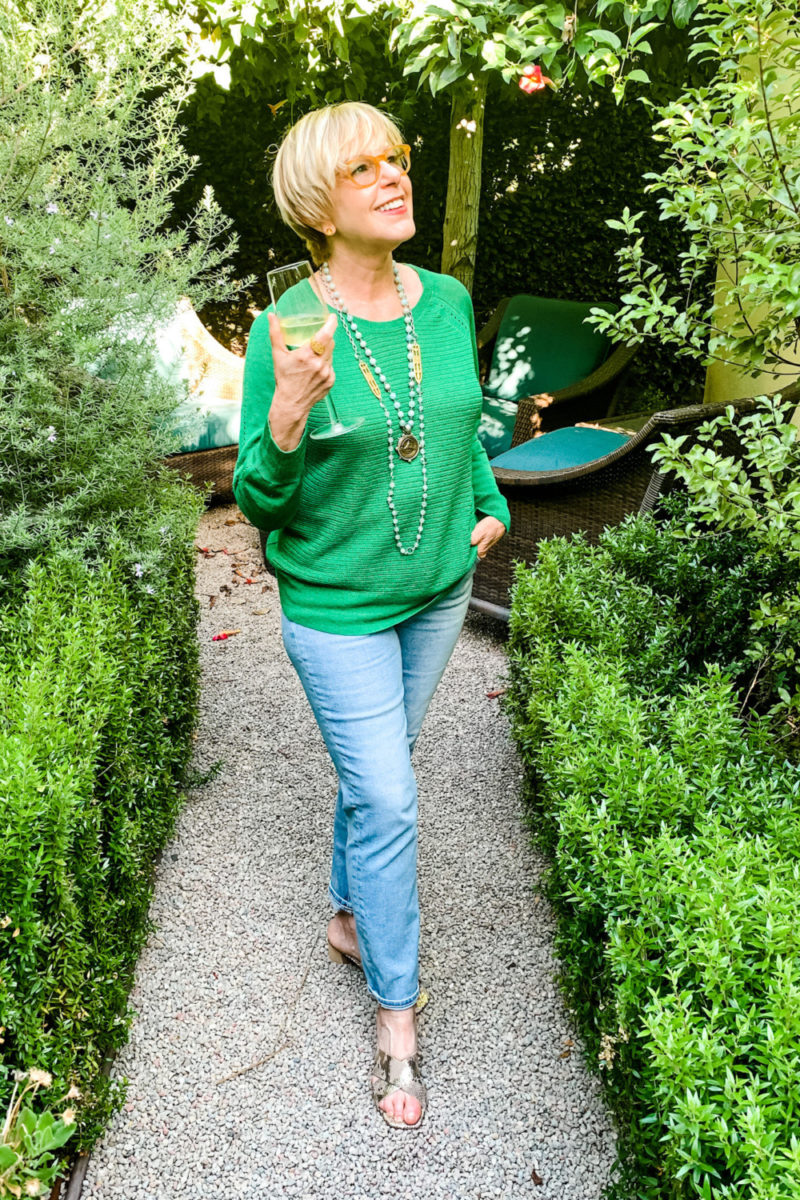 The long necklace (gifted) is from a new French Kande monthly "Stack Up" capsule collection. I customized it with gold crown pendants. My color palette is warm, and I've mostly been wearing gold jewelry lately. But I was smitten with those Cloudy Quartz stones, so this was a way to warm it up. This was a special order, but many French Kande pieces have the option to customize with different medallions, so you can create a truly unique piece.
The shorter medallion necklace is from a prior collection with faceted Aquamarine stones. I swapped out a medallion from another of my French Kande necklaces to add another warm metal to the mix.
These sandals are SO comfortable and can dress up or down. The soft metallic finish goes with everything.
More options:
Jack Rogers | Sam Edelman | Clarks | J.Crew
Have shops and restaurants begun to open up where you live? Do you feel comfortable going out yet, or are you going to wait a while?
Stay in touch
Sign up to be notified of new posts and updates from une femme d'un certain âge.