Happy Friday, friends! Even though it's been years since I was a Corporate Desk Jockey with a regular M-F schedule, I still experience a little frisson of anticipation at the approach of a long holiday weekend. We've had a lot going on these past few weeks, and I'm looking forward to some quiet time with a book. That's the vibe I had in mind for this easy "coastal chic" linen outfit idea.
A linen outfit idea to stay cool & covered
This one's for my fellow Shade Worshippers. Skin cancer runs in my family, and I've had a couple of pre-c lesions removed, so I really try to limit my sun exposure. I always travel with a linen shirt to stay cool while blocking at least some sun exposure. These linen shirts are so versatile. I like to wear them open as a lightweight topper over a tank. (This "Absinthe" color is on sale now, and is a nice match for "seafoam" in the Spring palette.)


Many of the items I've included here are on sale, including my new favorite sunscreen! It's all-mineral, but doesn't leave a whitish cast or pill over time. It works well under makeup too.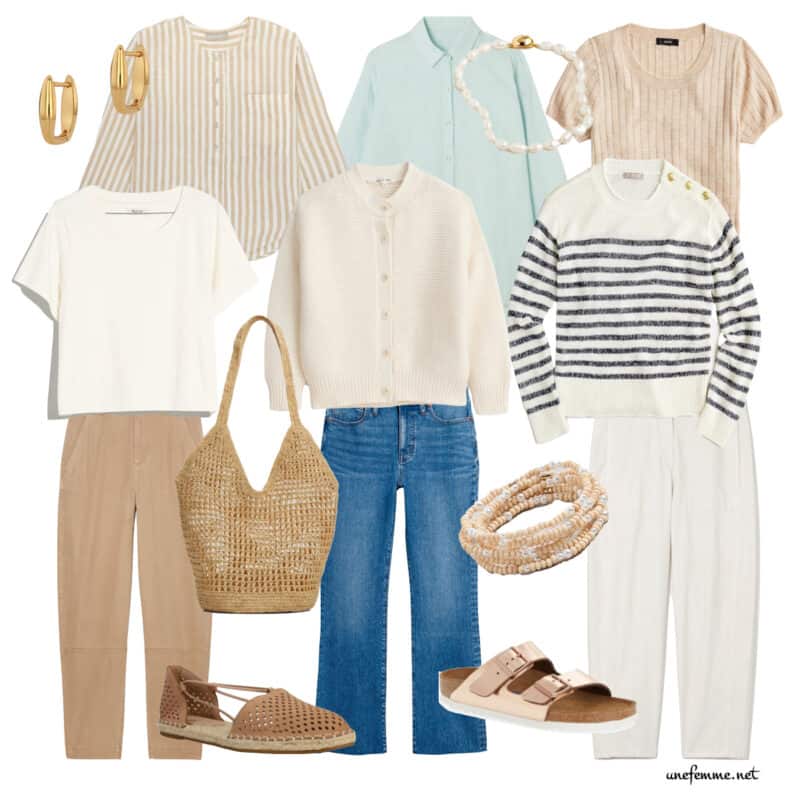 Reading list
I finished up the Slough House series by Mick Herron, and am looking for some ideas for either similar spy novels, WWII history, French history, or biographies of interesting women.
What are you reading and enjoying these days?
Affiliate links in posts may generate commissions for unefemme.net. See my complete disclosure policy here.