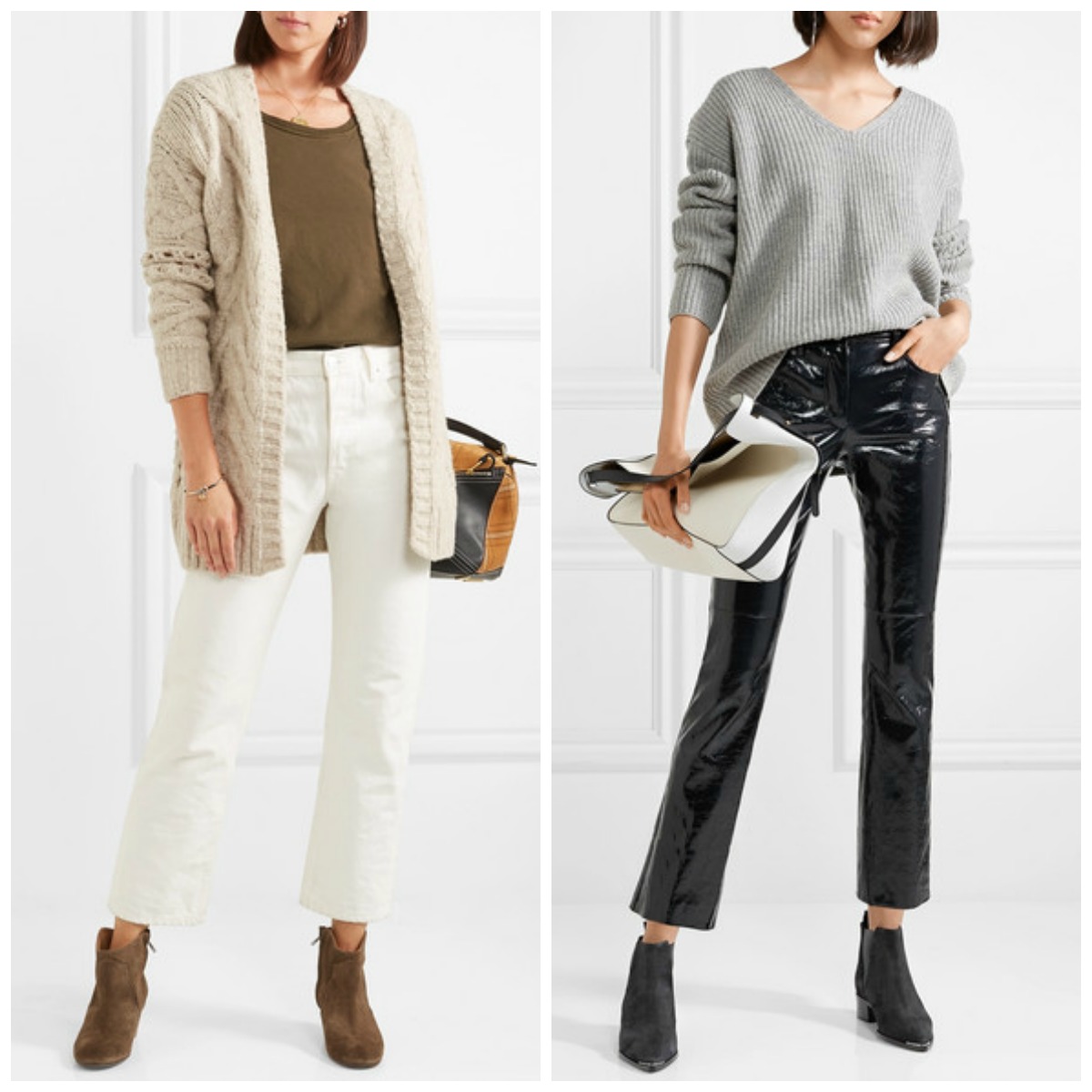 Ankle boots still reign supreme in my footwear wardrobe. They're an essential part of my style formula, and every fall I look forward to building outfits around them again. They work well for cooler season travel wardrobes (and even some warmer season ones). I find them to be comfortable and supportive too.
While I'm wary of flogging trends, what I've found is that sometimes today's "trend" becomes tomorrow's "classic." Ankle boots (like skinny jeans) started out as a trend, but have become a perennial. Above, a couple of higher end ankle boot styles that started out as "It" pieces a few years ago and are still going strong:
Ankle Boots: My Fall Picks
Here are a few more styles that feel both classic and current.
Western
Though Western-inspired boots are "on trend" this fall, I think if you avoid a very literal or costume-y interpretation, this will be a style with some staying power. (Unless, of course, actual cowboy boots are a regular part of your wardrobe. In that case, go for the real deal and have fun!) Above: The shape may hint at "cowboy" but these have a very sleek and urban 90's vibe.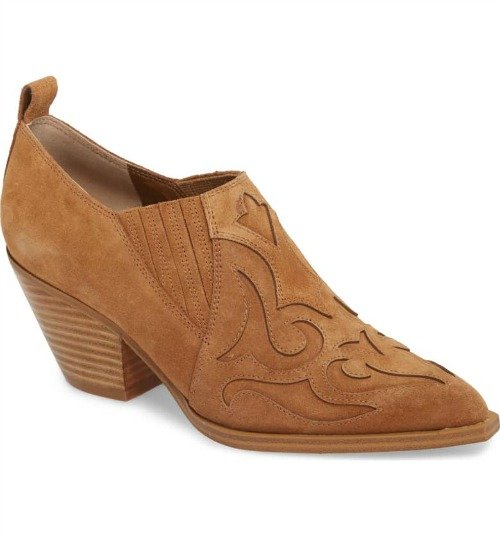 That heel looks higher in this image than it does in person. These suede booties lean a little more Boho and would work with either jeans or a longer skirt or dress. (Also available in black leather.)
Animal Print
I've shared a few leopard print options here, here, and here. Reptile prints are also popular this fall. The low heel and rounded toe on this pair temper the edginess of the snake print.
Modern Classic
Simple, elegant, and VERY comfortable, this style is offered in several colors. Lovely soft leather, and they run true-to-size.
Kitten heels have been trending for the last few seasons, and can be another comfortable option for those who prefer a more feminine look. This style is available in Regular and Wide widths, and seems to be well reviewed for comfort.
Reader Susan asked about an option for those with thin legs who want a closer-fitting shaft. Sock booties like this one have also been trending the last couple of seasons. They usually feature a fabric or stretch suede shaft that hugs the leg. Very sleek!
Weatherproof
Whether in Espresso (shown) or black, this weatherproof Chelsea boot could be a great dress-up/dress-down travel wardrobe option.
More budget-friendly, this style is offered in several colors and in Wide widths as well as Medium. Another style with lots of great customer reviews.
Did someone say navy? This low-heeled style is offered in black, brown and navy suede, and yes, that suede is weatherproof! I've tried these on and they're very comfortable, not too narrow either.
What ankle boot styles do you wear most often?
Affiliate links in posts may generate commissions for unefemme.net. See my complete disclosure policy here.