Wow, hard to believe it's October already! We've had some really nice mild weather the past few weeks; dare I even say with the cool mornings and evenings it's actually felt a little like Fall? (I know that's probably tempting fate and the surest way to summon a heat wave…)
How To Tie Scarves
I'm often asked about how to tie scarves, and I've done few scarf tutorials in the past. But as I was looking back through my archives, I realized that most of the ones I posted were YEARS ago, so I'll be working on some updated versions soon, both for rectangular and square scarves. I may even attempt a video, if I'm feeling adventurous. 😆
In the meantime, here's my most recent scarf tutorial for a rectangular scarf. I really like to use this tie when I don't want long ends hanging down in front. It works best with a light- to medium-weight scarf in fabric that has some "grab."

More Fall Scarves. And you can see all of my scarf-related posts HERE.
Pilates Progress
I'm still doing the private Pilates sessions, and am finally starting to notice some subtle changes. For the first few weeks, everything felt incredibly awkward and my movements were very jerky and uneven. Sometimes I just couldn't get my muscles to do the motions my brain was telling them to. This week, I noticed that some of the exercises felt smoother and less strained. And it was easier to sense which muscles were engaging.
My instructor has focused a lot on exercises for my feet. Despite having high arches, my feet tend to collapse inward, and I've been knock-kneed since I was a child. She thinks that we can eventually correct that. We've done a lot of work with my core and upper body too. All of this has made me much more aware of my posture, especially when I'm standing or walking.
I started with two sessions per week, and have just switched to one per week with "homework" in between. I can't say that I love the exercises themselves, but the hour goes by quickly and I leave each session feeling like I've had a serious workout. And because the routines require a lot of concentration, I'm much more relaxed at the end of each session.
New Shoe Crush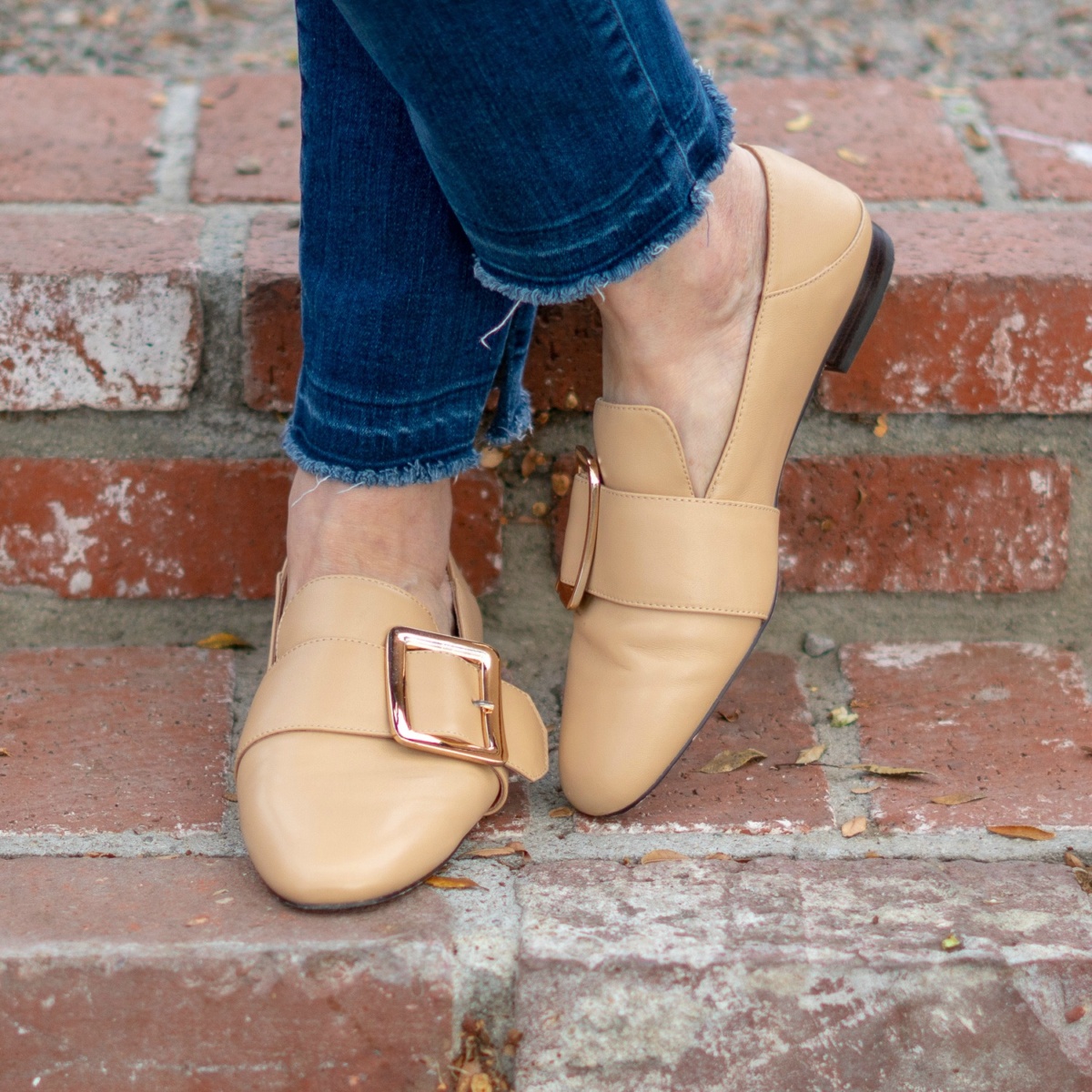 A few days ago when we were in San Francisco, we met up with my blogger friend Lisa for lunch and a visit to the new TransBay Terminal. (I'll have more on our short visit to SF and Napa later this week.) We decided to walk back in the direction of our hotel, and on the way I glimpsed a pair of shoes in a store window made me stop and go inside. The store was The Reset, and the shoes were by a new-to-me brand, Bosque.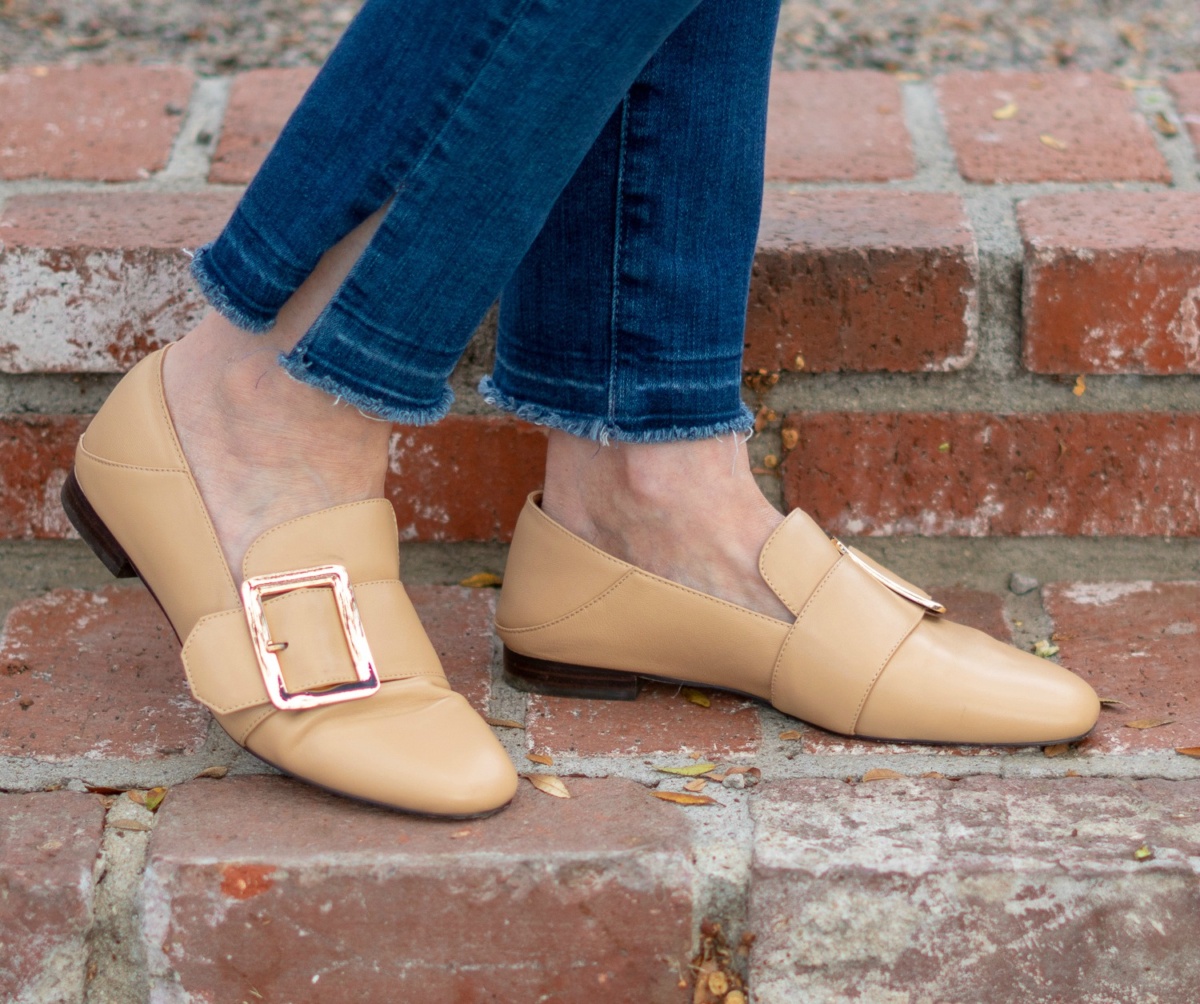 It was that buckle that grabbed my attention, but the comfort that won me over. The leather on these is "like buttah." They only make whole sizes, and I went up to an 8 from my usual 7½. Did I mention comfortable?? The back also folds down so you can wear as a mule if you prefer. From what I can tell, they just make the one style, but offer it in several colors and finishes. I don't think these would be sturdy enough for travel, but for every day (work, going out, or running errands), they're perfect.
Have you started or switched an exercise program recently?
Affiliate links in posts may generate commissions for unefemme.net. See my complete disclosure policy here.