As the weather cools down, a woman's fancy turns to thoughts of….scarves! There's probably no other accessory that better combines function and form.
They keep your neck warm. (Since I began wearing scarves regularly during cooler seasons, I noticed that I got sick a lot less. YMMV.)
If you wear a lot of neutrals they can add some color near the face. I often rely on scarves in my travel wardrobes to add variety, pattern, and color.
If you wear more color, they can tie together colors in an outfit. (And if you're going for a very Parisian vibe, match your scarf and top colors.)
They're a way to try out a color, pattern, or trend without a huge investment.
A Roundup of Fall Scarves
I haven't purchased many scarves in the last year or two, and it's feeling like time for a refresh. Here are some fall scarves that are on my short list. I've featured rectangular shapes here, as I find those easiest to arrange and wear. I'll do another post featuring silk and square scarves soon.
Plaids always feel Autumnal to me. I saw this one in the store the other day and couldn't resist. It's lightweight, but a larger size, so can also work as a wrap. I love the eyelash trim which IMO makes it easy to arrange. Those dots are navy, BTW. ⚓️ 😉
For those who live in a cooler climate, this wool-cashmere blend scarf is a little heavier and warmer. I love the mix of colors!
Here's a similar look at a budget-friendly price, and it's cotton too!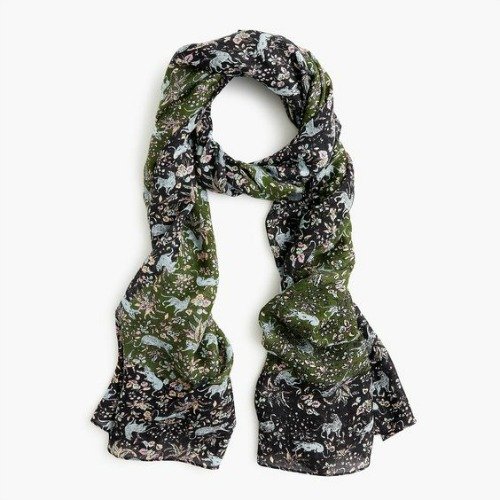 I haven't seen this scarf up close yet, but have seen that print on other pieces and it's really fun!
If you like a fall floral print, this one is another prettier-in-person-than-it-looks-online option.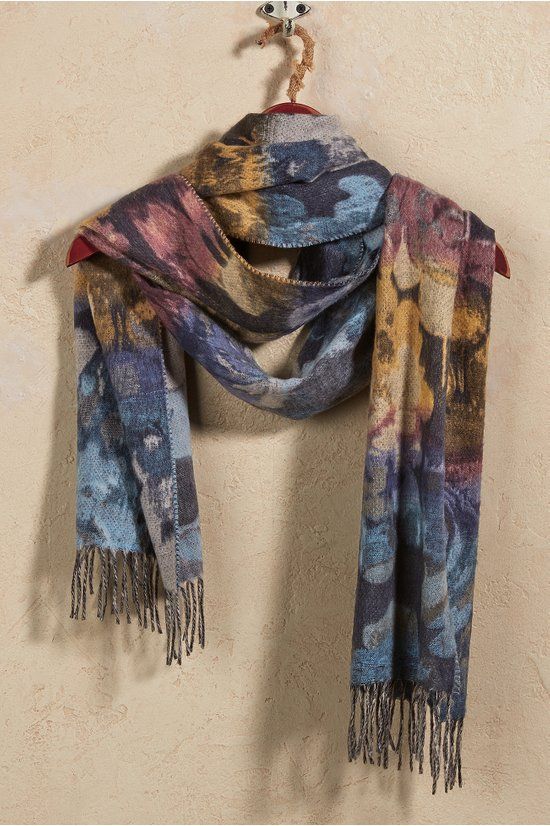 Looking for a wool-free option? This one is super soft and washable.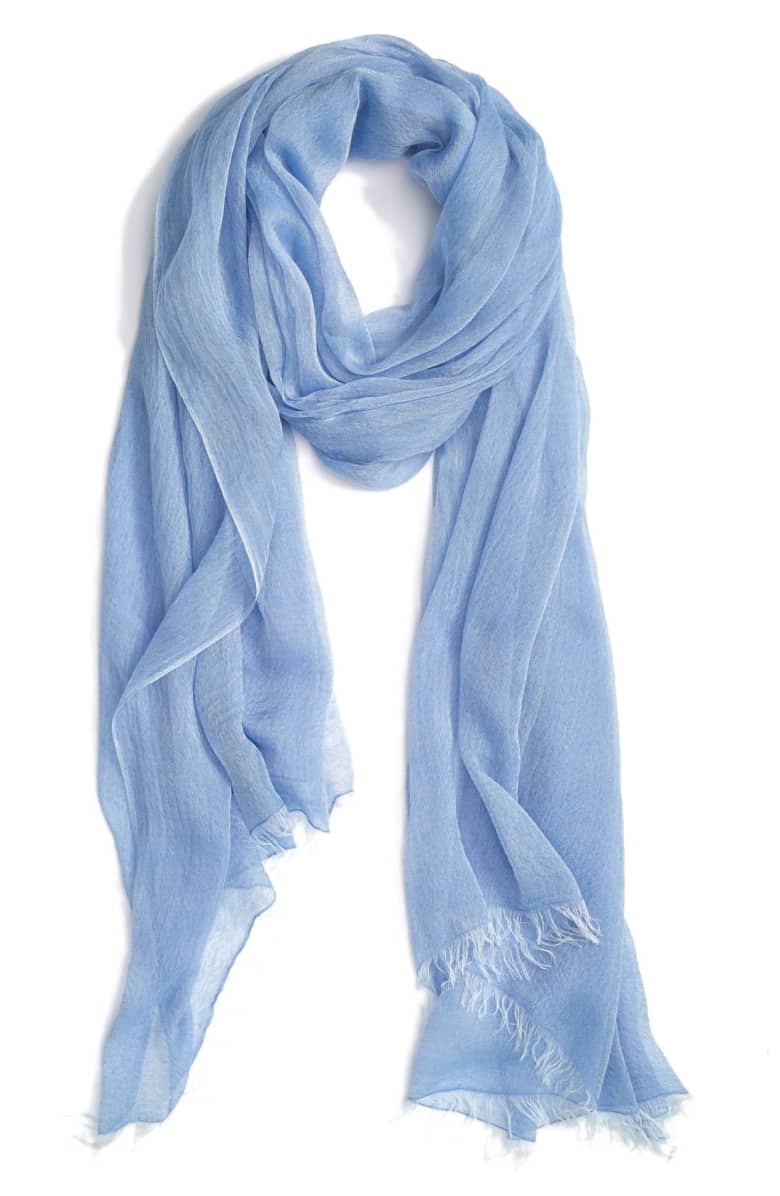 Not everyone wants scarves with prints, though. Here's a lightweight silk-modal blend scarf in a pretty chambray blue. Several other colors available too.
Do you wear patterned scarves more often or solids? Which patterns do you prefer?
You can read all of my posts featuring scarves HERE.
Affiliate links in posts may generate commissions for unefemme.net. See my complete disclosure policy here.