I'm growing out my gray hair…here's how it's going
How it started…
Almost six months ago I decided to stop coloring my hair to see what was happening with my natural color.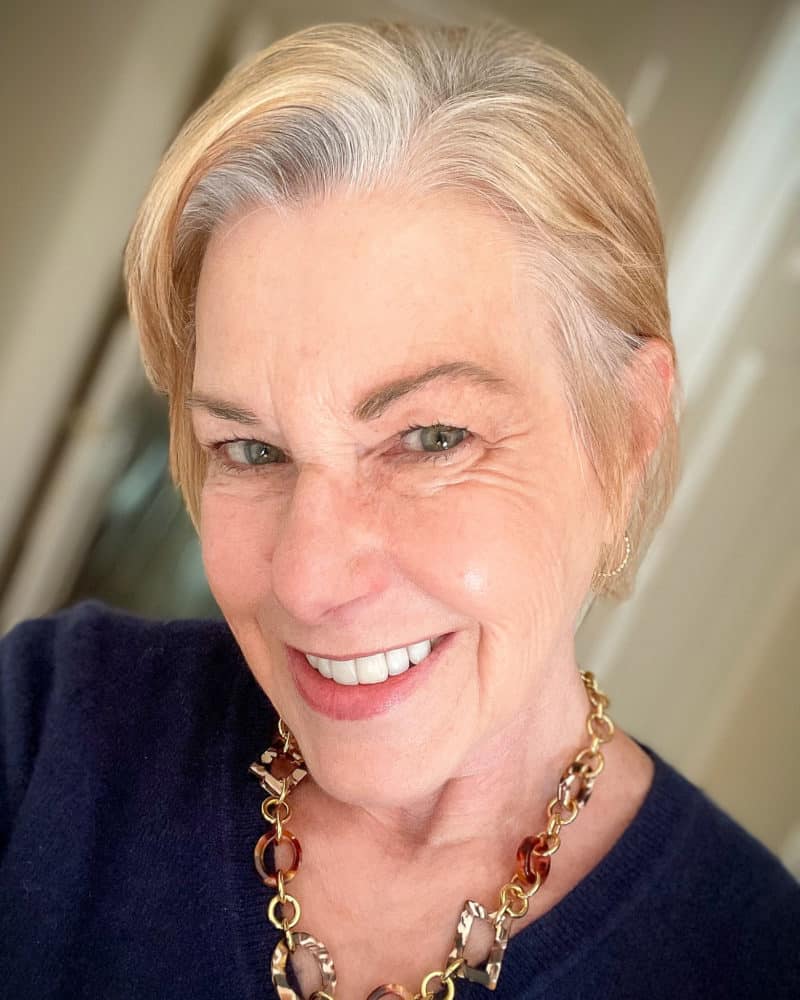 How it's going…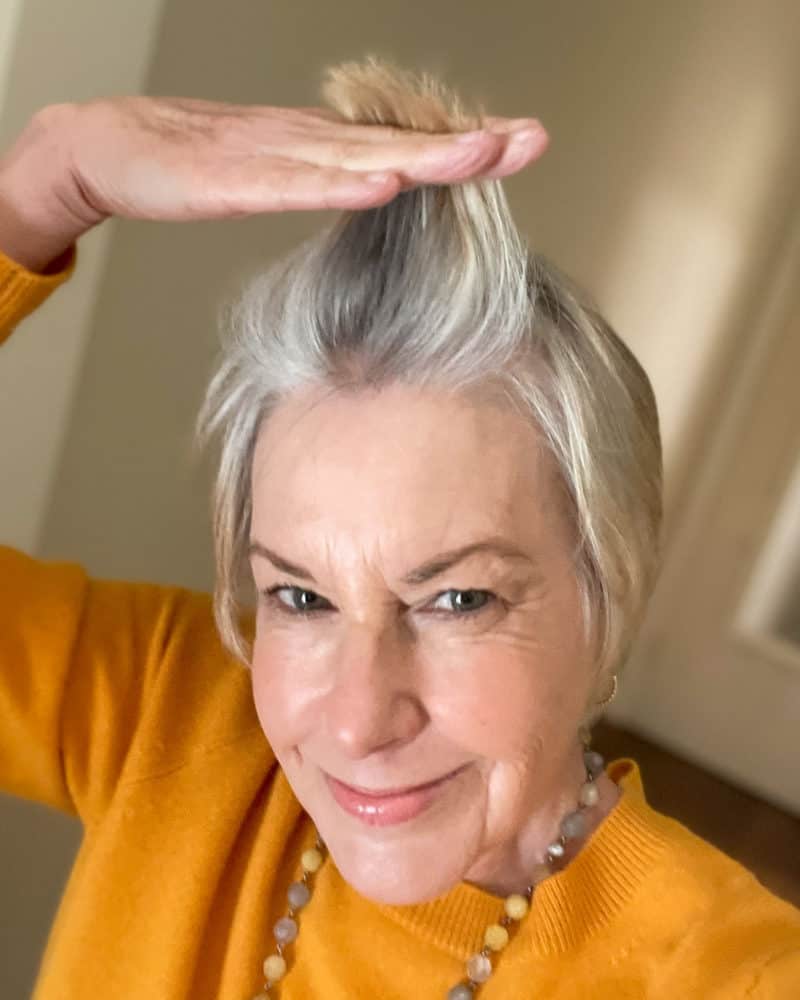 After a haircut yesterday, there's now only about an inch (or less) left on the ends that's still colored. What's becoming apparent is that my hair is a mix of silver on the temples and sides, and a more taupe-y salt and pepper on the top and back.
The growout process has been much less…awkward than I anticipated. The blending highlights we added at the start of the process softened the line of demarcation, as did the layered cut I've maintained over the last few months.
I'm actually liking it a lot! I'll probably ask Brian to take off the rest of the colored ends with my next haircut in a few weeks. I haven't changed any of my hair care products yet. I'm still using the Pureology Hydrate Shampoo & Conditioner 3x per week, and the Perfect Hair Day 5-in-1 Styling Treatment on the days I shampoo. In between shampoos when I need a little lift/texture, I use a spritz of the Oribe Dry Texturizing Spray.
Have you gone "au naturel" with your hair color? Did you find you needed to change products or processes?
Stay in touch
Sign up to be notified of new posts and updates from une femme d'un certain âge.