If you love sleek minimalism, you might like these…
While 90's-inspired minimalist clothing styles have been a micro-trend for a few seasons now, they seem to be gaining traction. Or perhaps it's just the Baader-Meinhoff (Frequency Bias) effect, as we've been streaming a lot of Scandinavian series lately… 😉
Either way, I'm here for it! I've always loved clean, sleek minimalist styles. They're a refreshing visual palate-cleanse after all of the big and blowsy, look-at-me, ruffles-on-top-of-ruffles styles that have dominated lately.
A simple, minimalist outfit also makes a good "blank canvas" for adding a personal touch with accessories. And being petite, I find that simple, softly structured styles often work best for me without overwhelming my frame.
Here are a few styles with a minimalist vibe that caught my eye this week…
Many of these are currently marked down, too!
Minimalist style doesn't have to be bland or generic. Look for subtle details like the front shaping and ruched sleeves on this jacket (Plus here).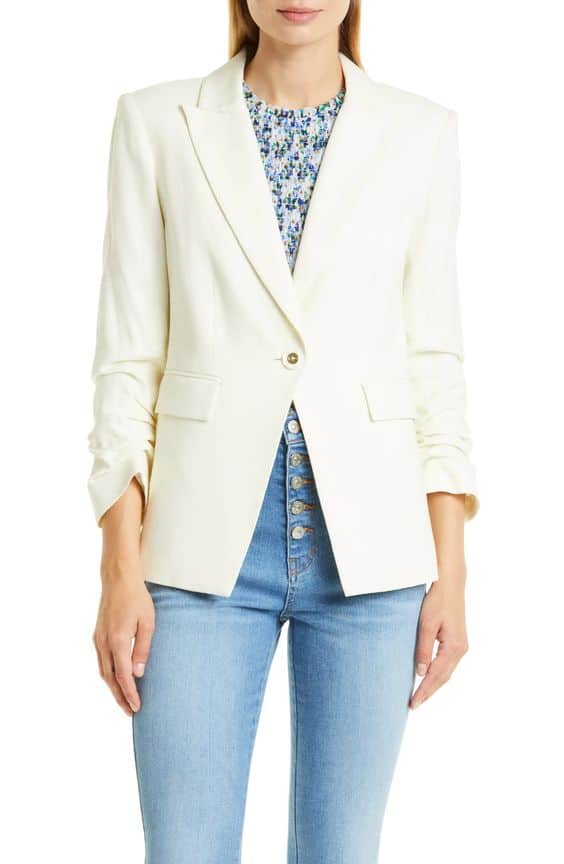 "Minimalist" doesn't have to mean black, either. Here's another ruched sleeve blazer with clean lines in off-white.
A couple of years ago I purchased a crew-neck version of this silk top. It's been a good investment. I reach for it often as a layering piece and I'm considering this v-neck style (sizes XXS-3X) for variety.
A front seam on these stretchy cigarette pants adds some structure. They're available in black and "coastal" (navy) sizes 00-16. (Plus here.)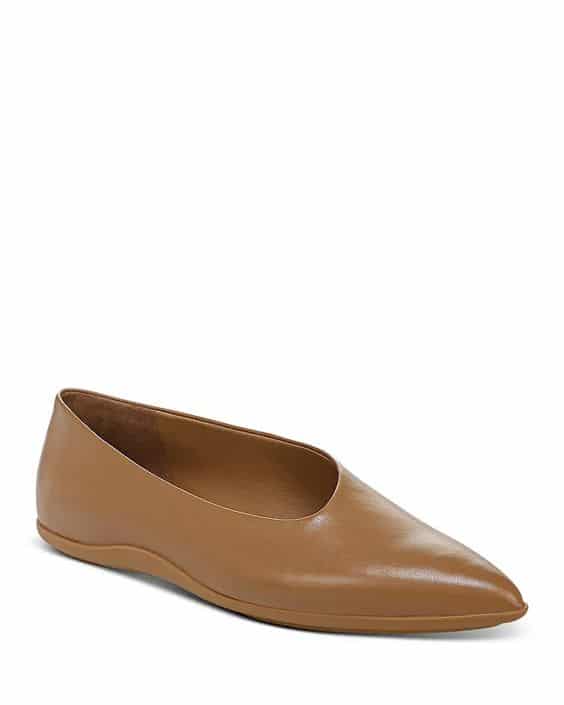 I had to go hunt down those cool pointed-toe flats shown with the pants above. Here they are, and are available in multiple colors. You know I did…😉 Will report back.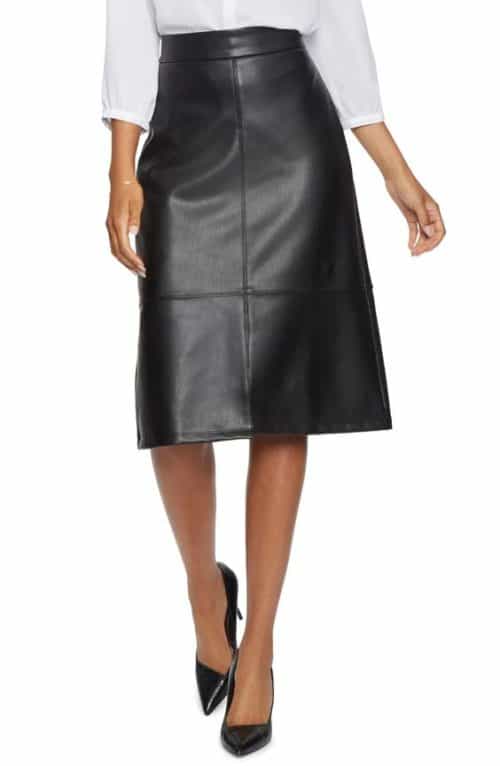 Texture is another way to add interest to minimalist pieces. Here's a faux leather a-line skirt with stitching detail. This could go to the office or out to dinner, or add a denim jacket for a more casual look.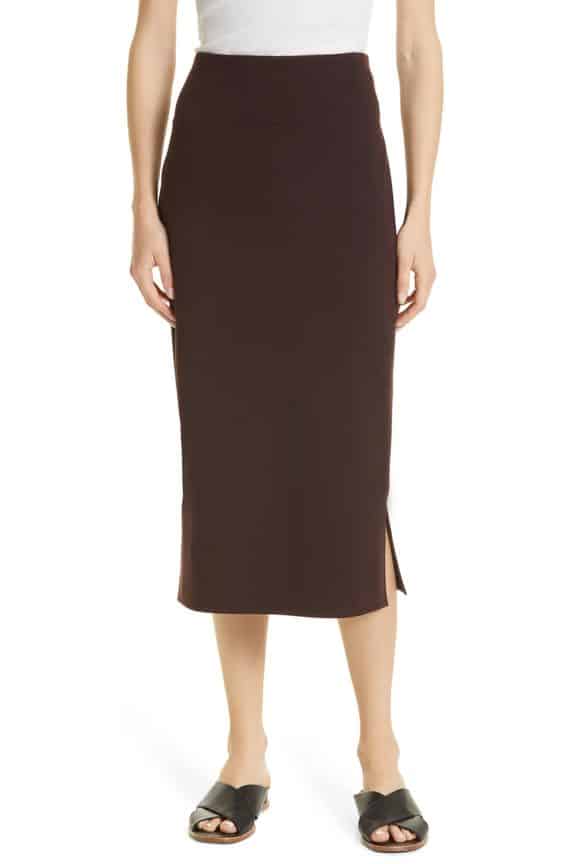 This longer knit pencil skirt in "Dark Brownstone" is a nice alternative to black (think this particular brown works best for you Autumns). It's also available in Plus.
Here's another minimalist-doesn't-have-to-mean-black example. I'm seriously tempted by these wedge mules, which are perfect for transitional season wear. This olive color is another good one for Autumns, but they're also available in tan and black.
These good-looking ankle boots are sleek, comfortable and under $100! (Through 7/31.)
Ok, I know it's not clothing, but I'm absolutely crushing on the look of this electric kettle. It's designed for pour-over coffee use, (hence the narrow spout for pouring control) but could just as easily be used to heat water for tea or other hot beverages. Also available in Cream.
How do you feel about minimalist clothing styles? Are you a fan or do you prefer more detail and pattern?
Stay in touch
Sign up to be notified of new posts and updates from une femme d'un certain âge.