Wear It In Paris: Summer Edition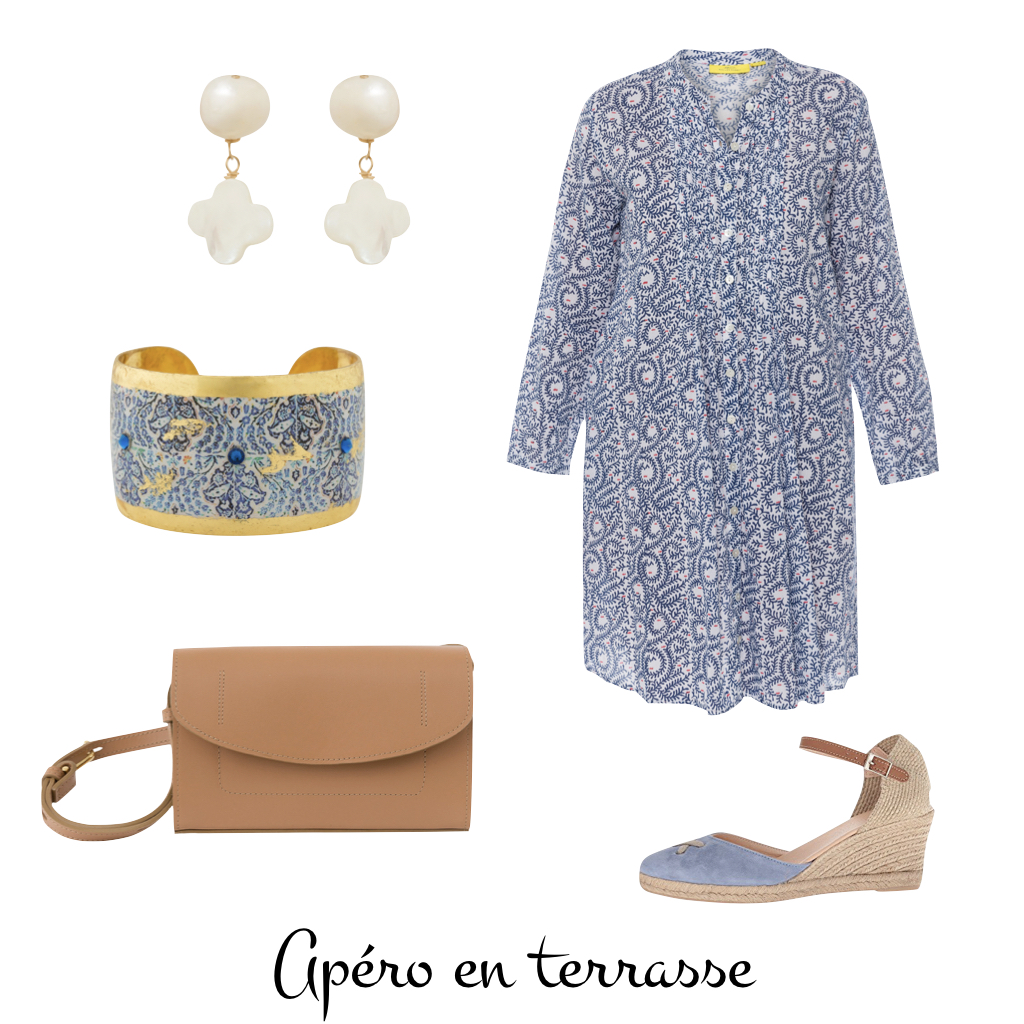 If I Were Packing For Paris This Summer…
We enjoyed such a fabulous vacation in France, and if it were possible I'd go back in a heartbeat. Part of the fun of a visit to Paris is gazing in the shop windows and observing what stylish Parisians are wearing for the season. Some of the summer style trends I noted during our visit in early June were:
Blue and white (stripes and prints)
Rusty tones
Relaxed silhouettes
Raffia and straw accessories
This post created in partnership with Halsbrook. All ideas and opinions are my own.
Above: earrings | cuff | bag | dress | shoes
If you're planning to travel this summer, think lightweight layers in breathable fabrics. Unless you have a formal event on your itinerary (e.g. wedding or state dinner) leave the high heels and dressy clothing at home. "Smart casual" will be appropriate for almost any venue in any city, including Paris. Aim for looking neat and put-together and you'll be fine.
Whether you're headed to Paris or anywhere else this summer, Halsbrook has a great selection of basics, accent pieces, and accessories to make the most of your travel wardrobe. And many of their Spring and Summer items are currently on sale, so it's a great time to shop for a summer wardrobe refresh. Shipping and returns are fast and free, but don't hesitate as many popular styles sell out quickly.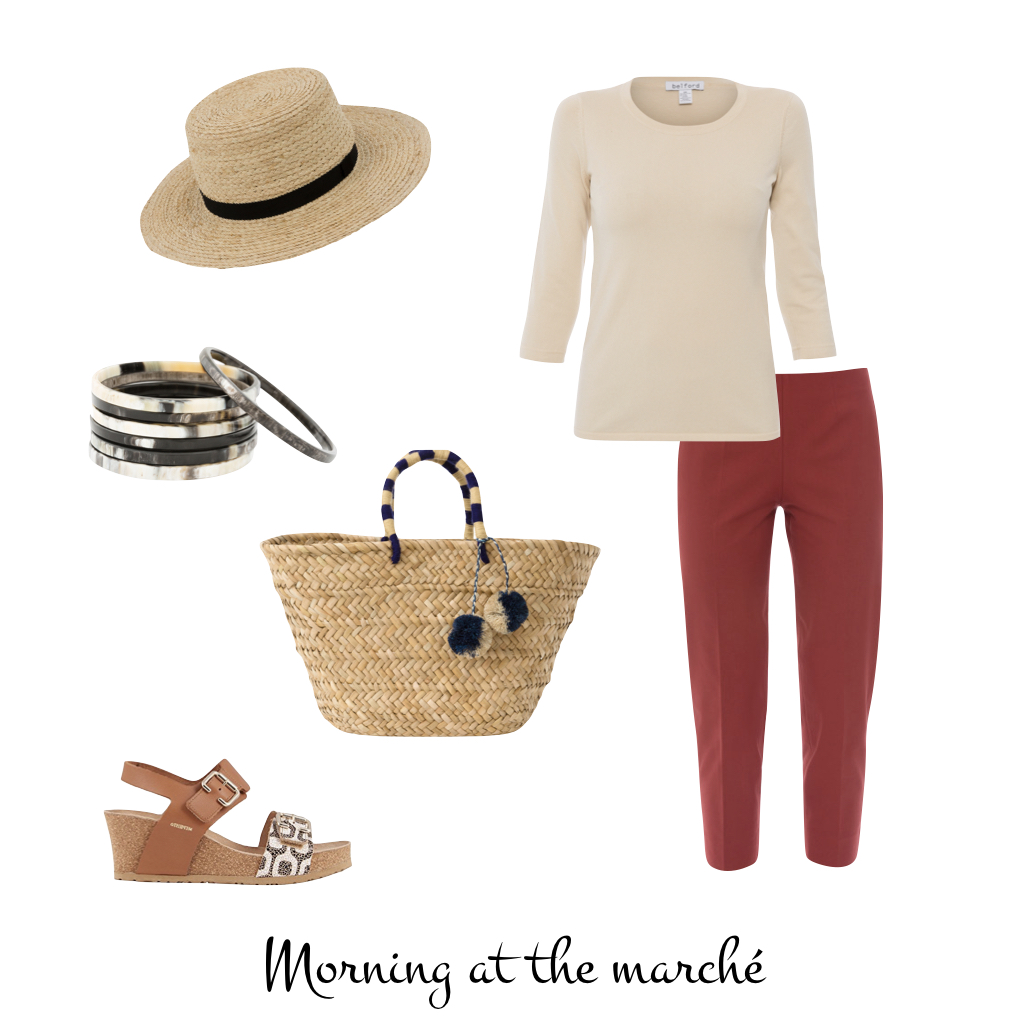 Above: hat | bracelets | tote | sandals | top | pants
Are you traveling this summer? Any particular challenges with packing?
Please note: my content is being re-published by other websites without my permission. If you're not reading this post at https://unefemmenet.wpengine.com, please click link to read where originally posted.
Stay in touch
Sign up to be notified of new posts and updates from une femme d'un certain âge.