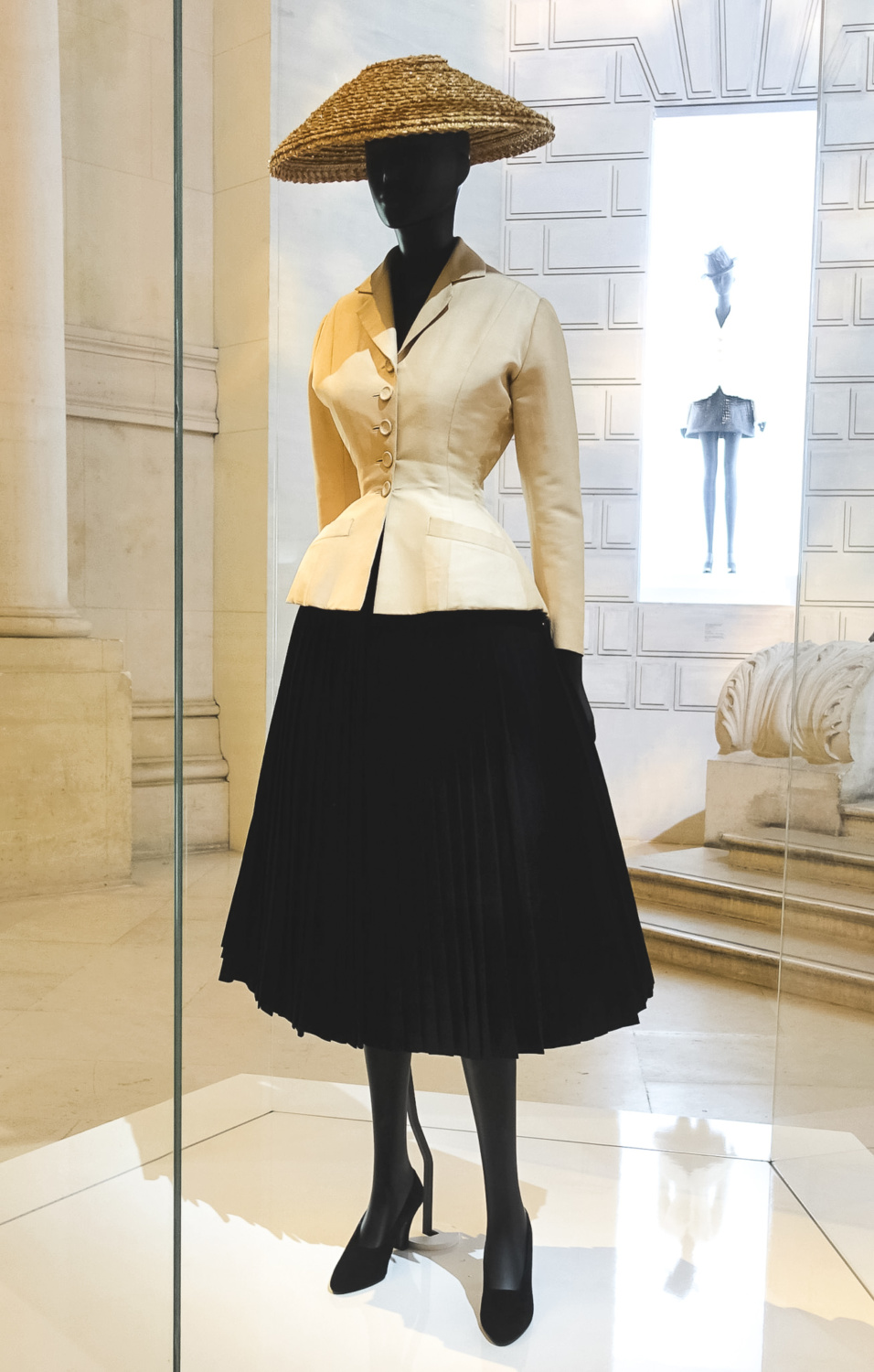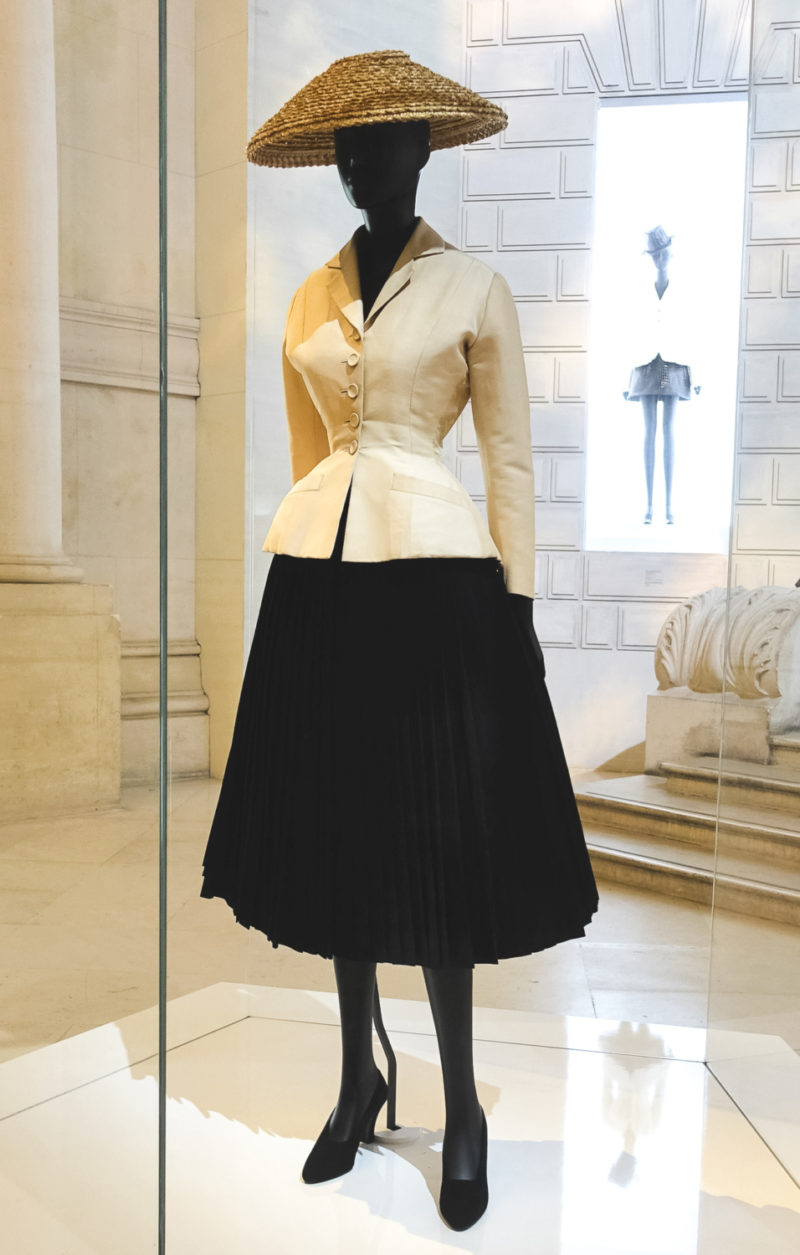 Update: as you may have noticed, we have restored the prior homepage design. I appreciate the feedback, and we'll take all of it into consideration when making modifications to the design.
No, not that New Look. 😉 👗 But it's one that I'm delighted with and think you'll like…
Over the last several weeks I've been working with a design team on updating my HOME page and it's now live! I wanted to create a centralized resource to help you find the articles and content of most interest to you at une femme d'un certain âge. I've done my best to make it easy to read and navigate, and thought I'd give you a little tour.
une femme's "new look"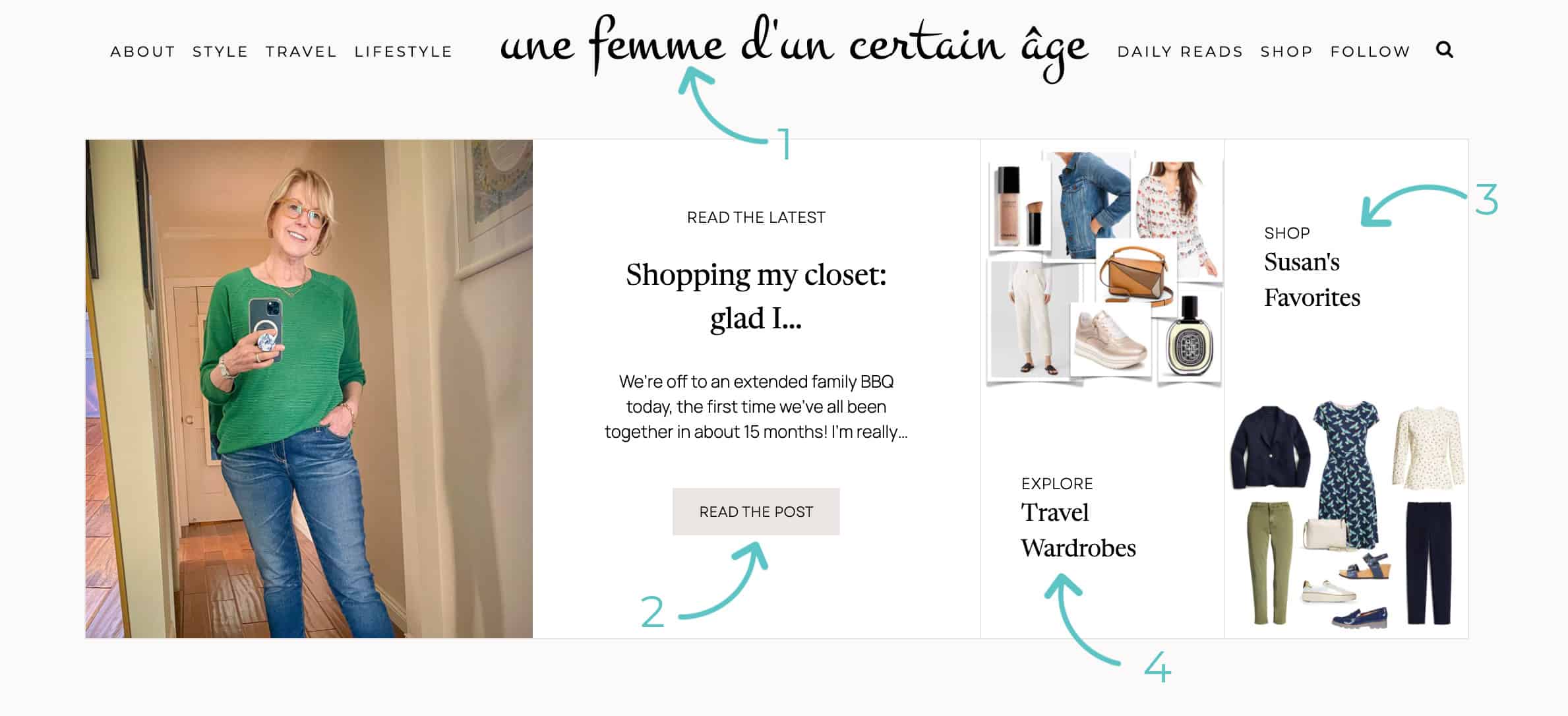 Starting at the top, you'll find the menu (1) to navigate to various categories and pages. Clicking on my logo will return you to the home page from anywhere on the blog. Searching for something specific? Just click on the magnifying glass icon in the upper right corner, and type the keyword(s) for your search, and hit enter.
Next, you'll find the most recent blog post (2). Then shortcuts to my SHOP (3) and Travel Wardrobe Resource (4) pages. (Just click on text to navigate.)
(On the mobile app, the menu will look like this….just click on the "ladder" to expand the menu.)
Scrolling down, here's an easy form to subscribe to my emails and weekly newsletter with exclusive content for my subscribers. ✨ If you haven't yet subscribed, it's the most reliable way to be notified of new posts and updates!
Next, the most recent posts in the Style category. You can click on the title to read the full article, or if you hover over the center of each image, a popup will appear with linked product details. Or you can click on Read All Style Posts (upper right corner) to peruse the archives. (Further down you'll see similar sections for the Travel and Lifestyle categories.)
Want to know which posts have been most popular with other readers? Scroll down POPULAR POSTS (and use the arrow keys to see more options. Finally you can see what I've been posting lately on Instagram.
So go have a look! We've tested (and re-tested) all of the links and functionality, but if you see anything that doesn't seem to be working correctly, please let me know!
Affiliate links in posts may generate commissions for unefemme.net. See my complete disclosure policy here.