Sorry for the dearth of posting; we've been out and about quite a lot the last couple of days. I'll do some more in-depth posts about our accommodations and experiences after we're home, but will provide some quick updates, photos and observations throughout the rest of here trip until then.
Driving in France has been quite challenging at times, especially out in the countryside where roads (and often maps) are not completely marked. We'd have been "tartines" without the GPS, though it has its own limitations and often gets confused in roundabouts.
After leaving Versailles, we continued southwest, stopping midway at Chartres to see the cathedral, known for its stained glass windows. The cathedral is on a hill and visible for miles around.
The windows did not disappoint, though it's hard to convey the beauty and sheer immensity of them in photos.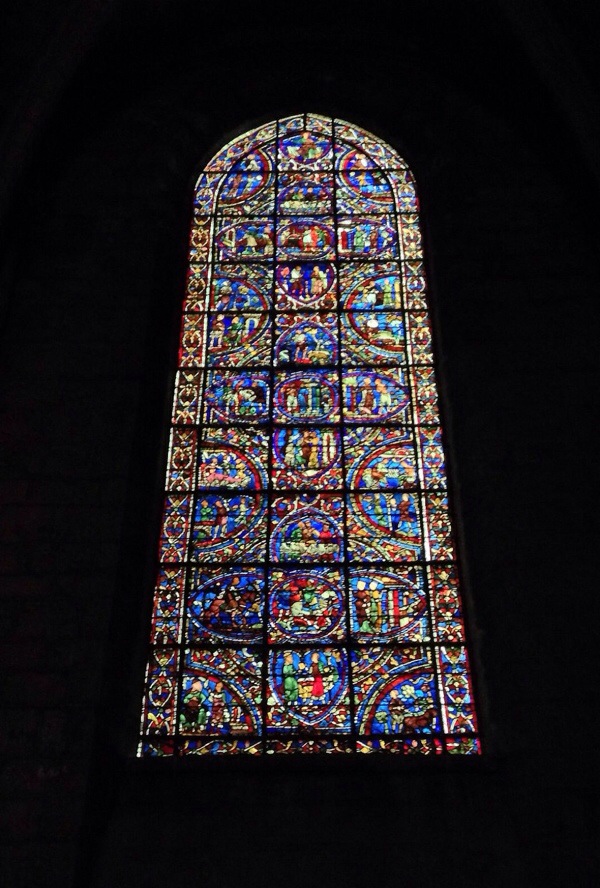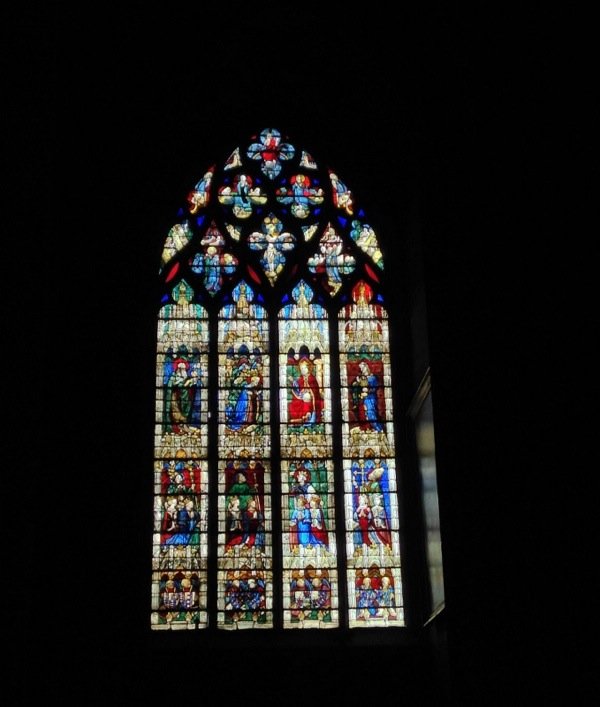 With a little help from Madame Gipes (my nickname for the GPS) we arrived at Chateau de la Barre where we've stayed the last couple of days. This is a private chateau, owned by the Count and Countess de Vanssay and has been in his family for the last 700 years! The Count and Countess are lovely and down-to-earth, and the history of this place (which I'll describe in some detail later) is amazing.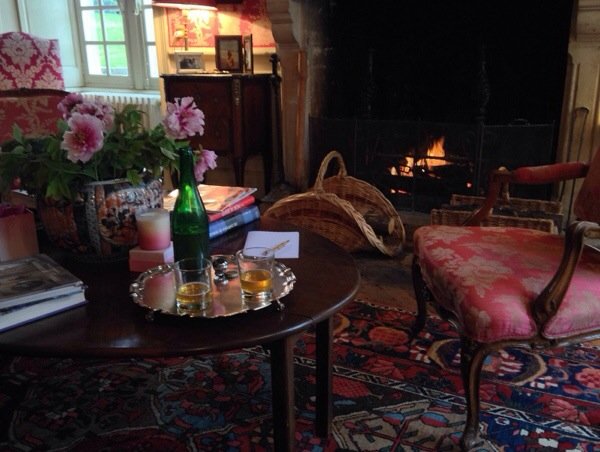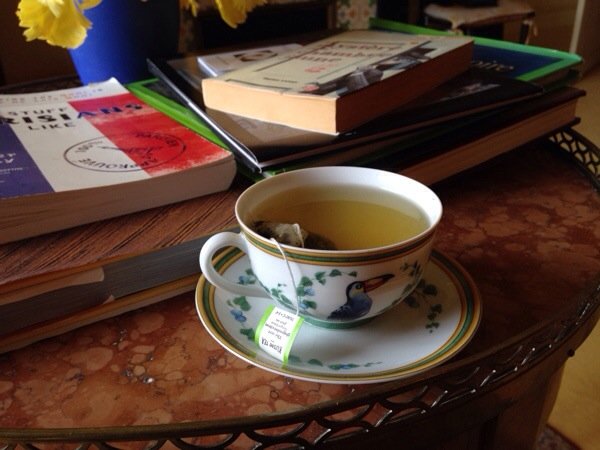 During our stay here, we also visited the old Plantagenet City in Le Mans, and I'll also share more on that later, but here I am on one of the old streets.
Have to wrap this up now so we can finish packing up and head out on the next leg of the trip…
Linked up with Share In Style at Mis Papelicos.
A bientot!
Affiliate links in posts may generate commissions for unefemme.net. See my complete disclosure policy here.