Travel wardrobe recap: a road trip on the California coast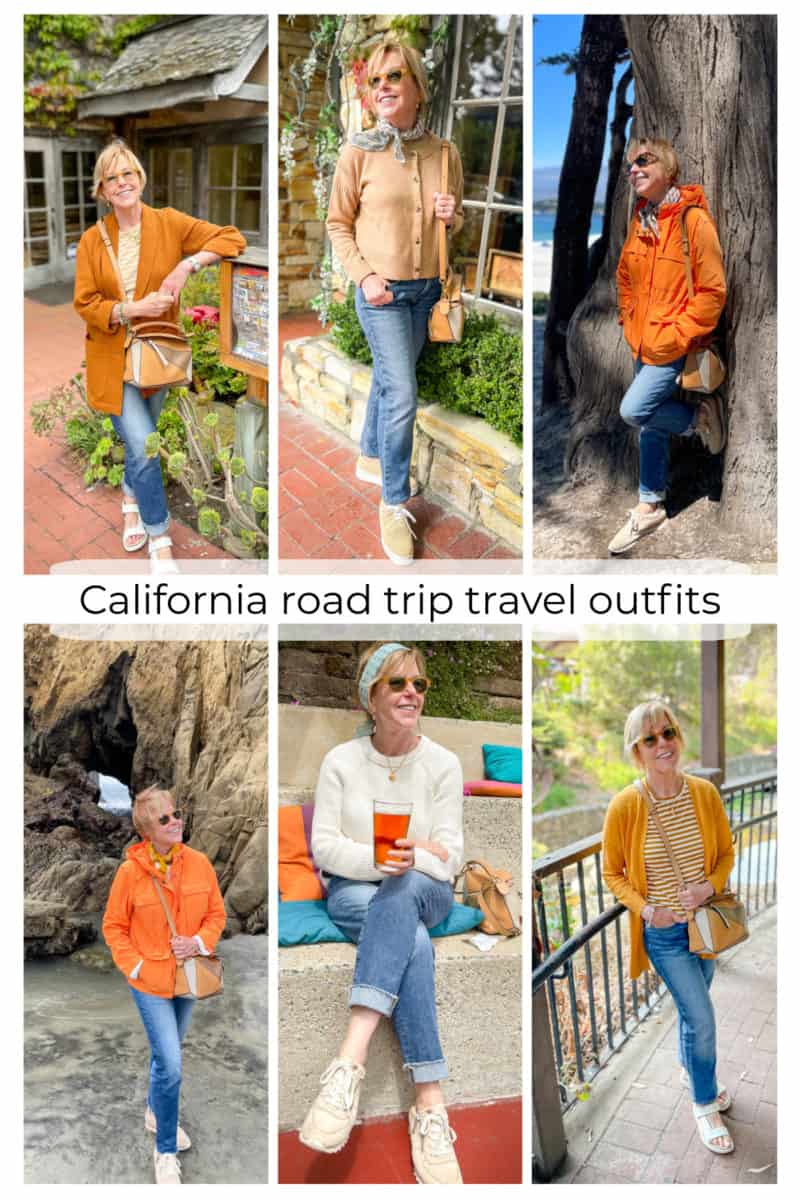 Now that we're back home and unpacked, I'm recapping and reviewing my travel wardrobe for the trip. I've found this is a helpful exercise and reference for future similar trips. Above, summer travel outfits from our coastal California road trip.
What I packed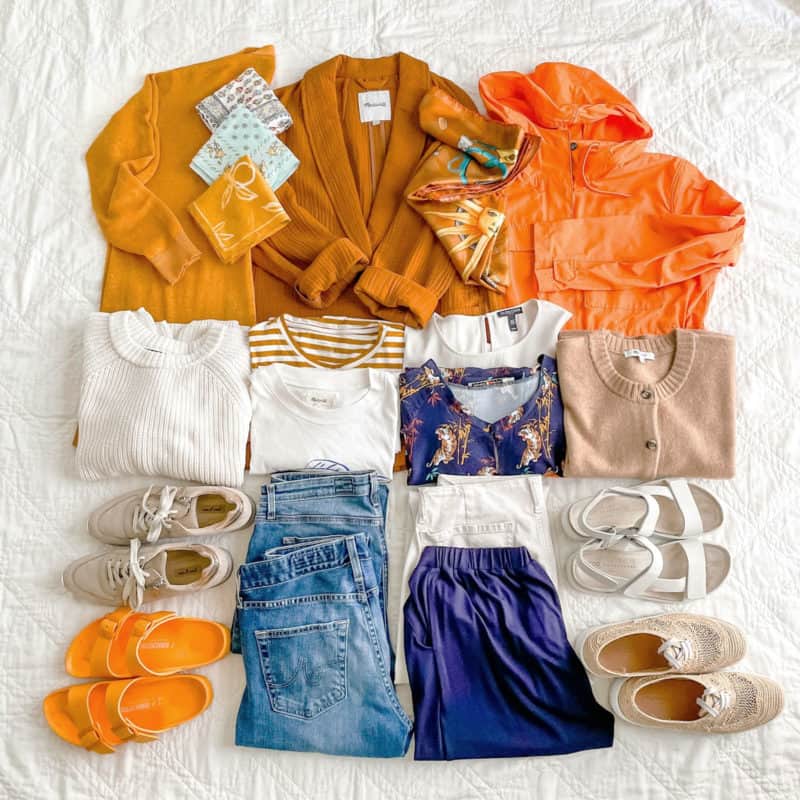 I always reserve space for a couple of "wild cards," which I'll select at the last minute based on weather forecasts and my own whims. 😉 This time, I selected a lightweight merino sweater and a compact down vest.
I'll be the first to admit these aren't the most exciting pieces or outfits. 😆 I knew that our venues and activities would fall under the heading of "beach-side casual," and chose accordingly. But I was always comfortable, and felt put-together and appropriately dressed. Everything coordinated easily.
So let's recap…
The weather along the Central-to-Northern California coast is often quite cool and foggy during July and August. It was even cooler (and breezier) than I'd anticipated, so was glad to have lots of layer-able options.
MVP's
I mostly wore the tee shirts as a base layer underneath sweaters, or in the car on longer drives.
Pinch hitters
Benched
The tiger-print shirt. Not warm enough.
The navy knit pants. Likewise.
Swimsuit, and the waterproof Birks. Brrr.
The silk shell.
The off-white denim trousers.
Wish I'd brought
More sweater options.
Maybe a second accent color.
Food & lodging
Many of you have asked me to share where we stayed and any restaurant recommendations.
Carmel
In Carmel-by-the-Sea, we stayed at the Candlelight Inn on San Carlos St. This motor lodge has a great location, walking distance to the town center and beach. Our upstairs corner room was spacious and well appointed. Nice towels and Gilchrist and Soames toiletries. Very quiet and comfortable.
I'd already mentioned the Carmel Belle for breakfast, and we really enjoyed the fresh pasta at The Tree House Cafe.
Big Sur
It was our first time staying at the Ventana Big Sur Resort, and WOW, it was amazing. This is an all-inclusive resort, so meals are included (alcohol and some drinks are extra) as well as use of the gym, pools, and traditional Japanese bath house. Spa services are available for an extra fee. This would have been WAY outside of our budget, but thanks to some advance planning on le Monsieur's part, we were able to book it several months ago using Hyatt points.
Before we checked in, we had a fantastic lunch at Nepenthe. Even though it was mostly fogged in along the coast, the scenery from our patio seat was still gorgeous. Get there when they open (11:30am) or be prepared to wait while for a table.
The Big Sur Smokehouse is associated with the Ventana Big Sur Resort, and opened their doors again during our stay. Quality BBQ, sandwiches and salads.
Half Moon Bay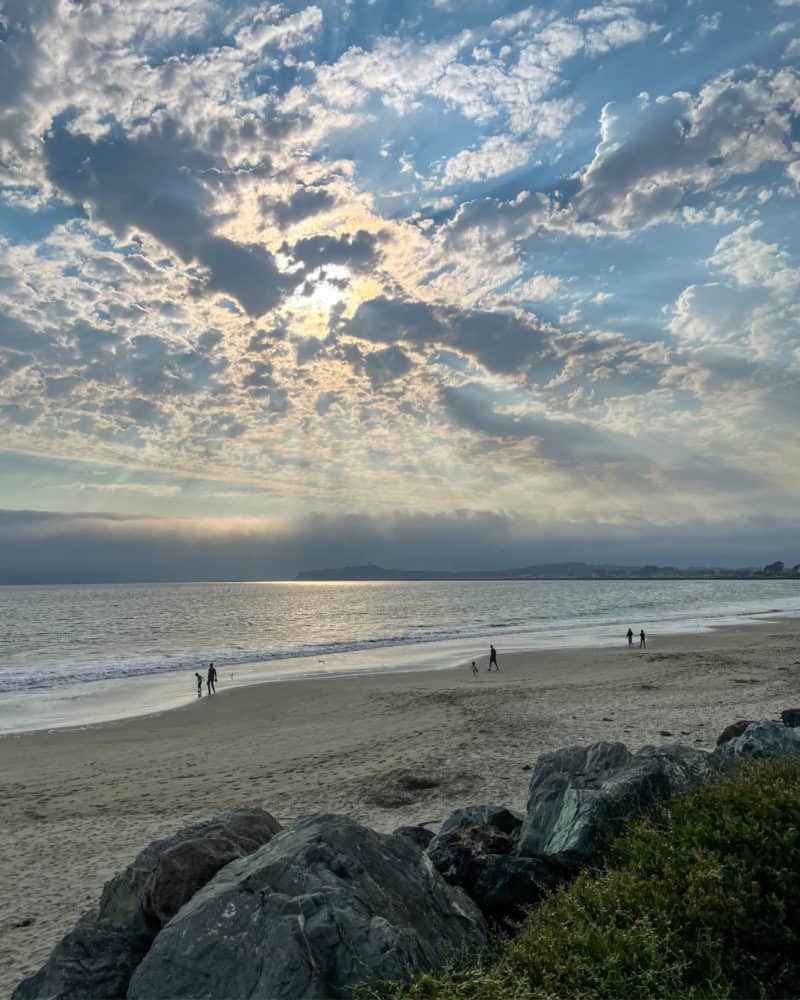 We stayed at the Cypress Inn, which is right on Miramar Beach (though unless you want to scramble down rocks, you have to walk a few blocks for beach access). Our room was small, though we had a lovely beachfront view. It's comfortable but not luxurious, and you'll need to drive to town. A very good breakfast (brought to the room) was included, as well as an afternoon happy hour with wine and cheese.
The wi-fi in our room was barely a blip, ditto the cell service, so I took it as a sign from the universe to just relax and go offline for a couple of days. (We'd booked an additional room for my sister who came over from the Bay side to join us.)
We had lunch at Duarte's Tavern in Pescadero one day (we opted for takeout to eat on picnic benches outside). It was quite good, but not inexpensive.
Several people had recommended Pasta Moon, and we had to take an early reservation to get in for dinner. But the food was quite good. Come hungry; the portions are also large!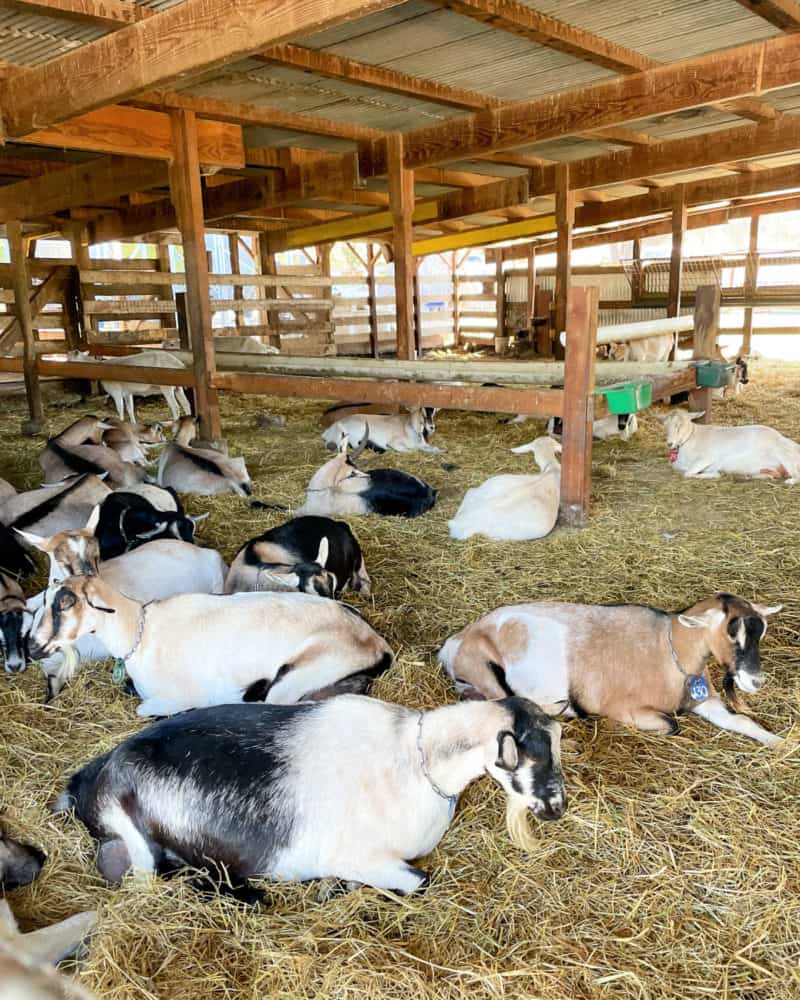 The next day we took a side trip to the Harley Farm Goat Dairy in Pescadero to pick up some goat cheese and crackers for a picnic lunch. And then stopped at a roadside produce stand for some organic strawberries that were Out. Of. This. World. 🍓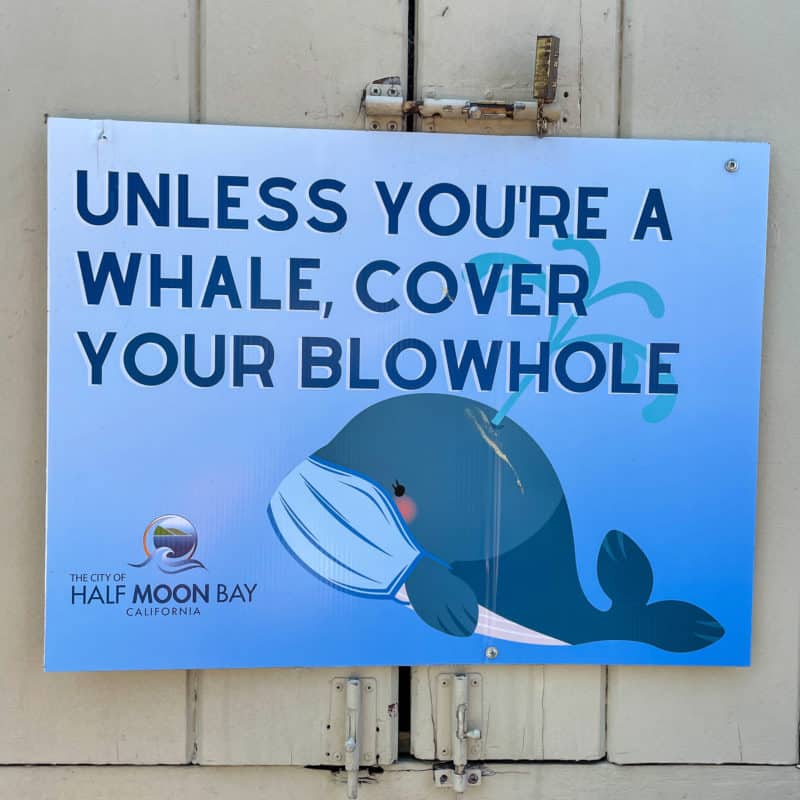 We masked up indoors in public spaces, including public areas of our lodgings, and the few times we were in crowds outdoors. (Carmel was pretty busy downtown.)
Have you taken, or are you planning to take any road trips this summer?
On Instagram…
Today at 11am PT / 2pm ET I'll be joining up with Pam of Over 50 Feeling 40 to talk about how Color and Style analysis has changed how we think about style, and some of the challenges of revamping our wardrobes.
Last week, I chatted with Manina of Red Leopard about our respective travel wardrobes (she from the South of France, me from Big Sur). You can watch the whole thing HERE or below.
Stay in touch
Sign up to be notified of new posts and updates from une femme d'un certain âge.