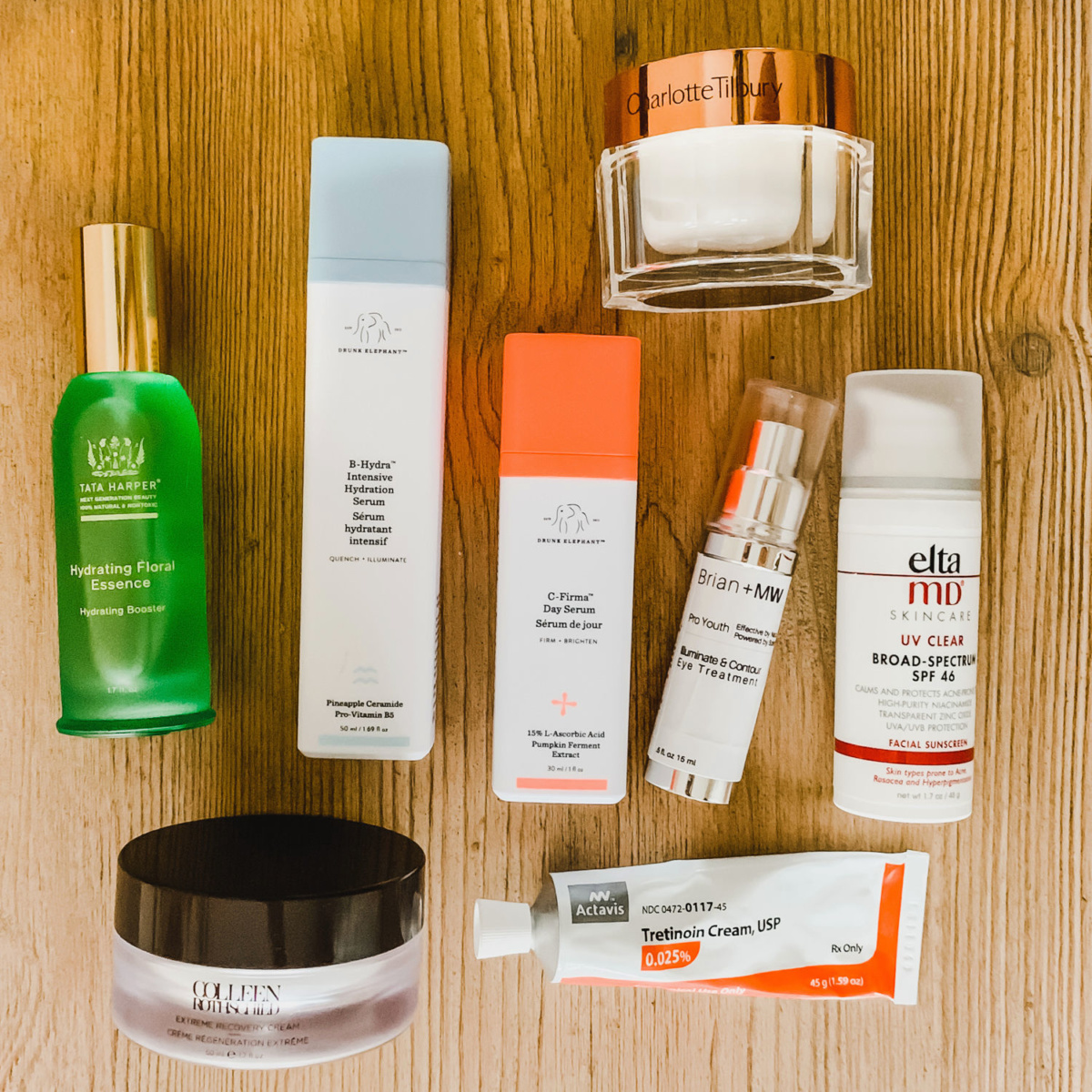 My Winter Skincare Routine for Mature Skin…
While I periodically try to simplify my skincare routine, I always end up adding back products over time. (But it's not as intimidating as it might look. 😆) I'll be honest, most days I approach skincare the same as flossing and brushing my teeth. Sure, I like products that smell and feel good, but it's mostly about the results for me, and the process isn't something I tend to linger over. My morning and evening routines each take around 5 minutes.
Winters can be dry here, so I'm all about hydration. Here's my daily régime de soins de la peau:
AM
PM
Both mornings and evenings, and usually once mid-day, I apply a little bit of Brian + MW Re-Creation Lip Treatment. This stuff is amazing for preventing dryness & flaking, and keeps my lips smooth.
So there you have it, my Winter Skincare routine. All of the products mentioned are cruelty-free except for the Sisley Paris (which is sold in China).
What skincare products do you rely on during dry winter months?
Affiliate links in posts may generate commissions for unefemme.net. See my complete disclosure policy here.