When The Pieces Just Fall Into Place

Playing Favorites
What can I say? Sometimes an outfit just comes together without a lot of second-guessing. I love it when that happens!
I think this sweater jacket is going to be a workhorse in my wardrobe. It's perfect for our climate and is an easy piece to throw on and look polished. (Here's another outfit with the same style in Burgundy.)
It was quite breezy the afternoon we took these photos, as you can tell from my hair!
I'm absolutely smitten with this DeMellier bag…both the color and design. That dark forest green goes with everything, and it's a perfect day-to-night bag.
These leopard print boots replace another pair that I've had for a few years now. (My old pair were always a little pinchy in the toes, and the hair has worn off in spots.) I really like the softer, low-contrast print on these. That low heel makes them very comfortable too. I'm wearing my usual size 7½…if your foot is wide, you might want to go up ½ size.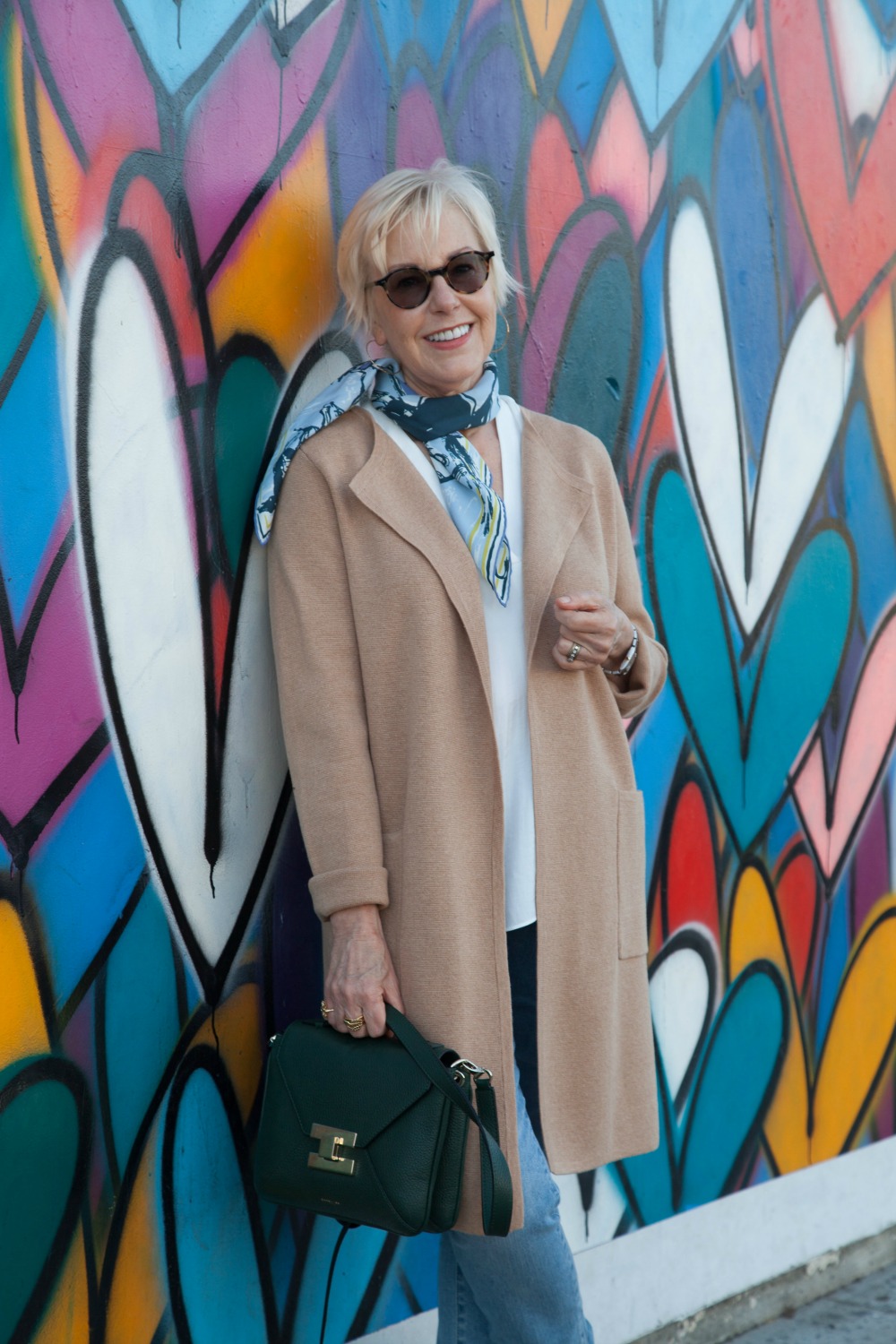 The scarf is Hermés, the "vintage" size, purchased several years ago. I like how the colors tie the rest of the look together.
Photos by Tannaz Photography.
What are your favorite Fall pieces?
Linked up: #iwillwearwhatilike
Stay in touch
Sign up to be notified of new posts and updates from une femme d'un certain âge.