A simple, modern look with a navy peacoat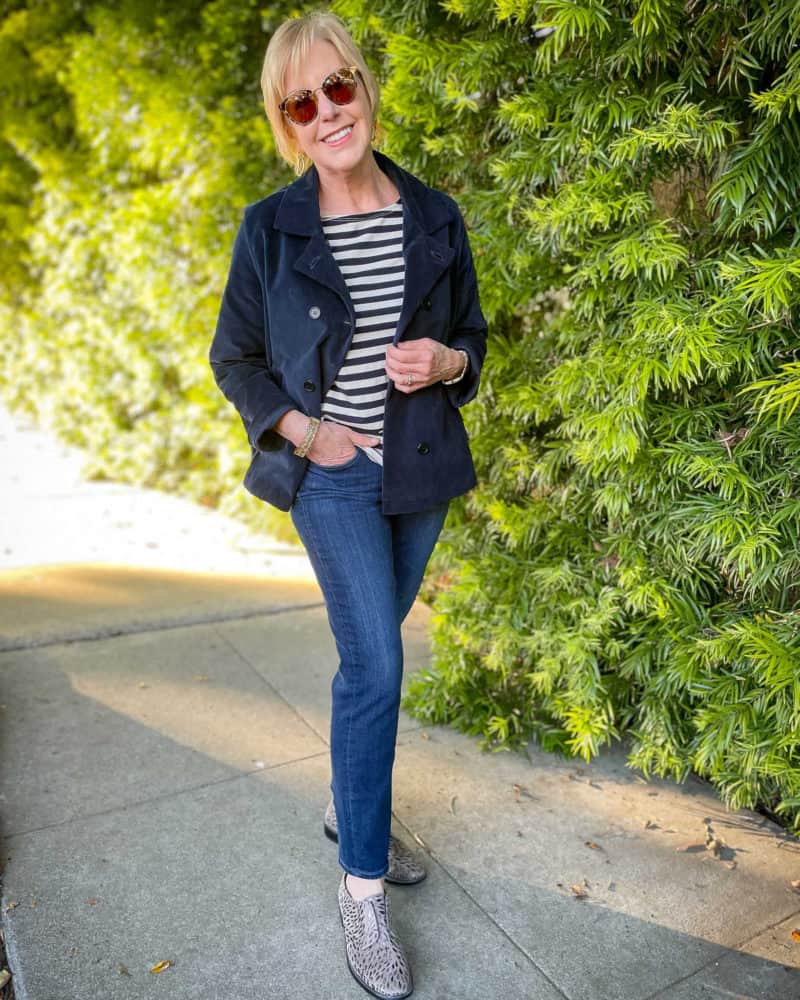 More often than not, the simplest outfits are the ones I like the best. The trick is remembering to get out of my own way, and not overthink it. 😆 A navy peacoat and striped tee is kind of a no-brainer, but it works.
This outfit might be a bit more appropriate for spring than winter, but we had a few warm days last week and I've been champing at the bit to wear this velveteen peacoat. I purchased it in Milan last fall from WHYCI Milano, and it's a perfect weight for several months out of the year in Southern California.
I really liked what I saw at the WHYCI boutique. Their styles hit that sweet spot of "simple, but with interesting details." I tried on a lot of pieces, and found several contenders, but narrowed it down to this jacket and a lightweight sweater with fringe at the neckline & pockets. I'll be keeping this brand on my radar.
I decided to go easy on the jewelry, and let the jacket and shoes be the focal points. So I chose a bolder earring (similar), watch, and hinged cuff bracelet (similar).
I love the swing shape of this peacoat! To balance the volume, I went with a slim ankle jean. The tee and jeans are from (you guessed it) my January wardrobe capsule. I find I'm reaching for either the striped tops or the v-neck cashmere sweater most days. We're not going much of anywhere at the moment, so simple (and comfortable) works.
Remember when peacoats (especially navy) were a staple for many brands? (I'm looking at you 👀, J.Crew…) They're a little more elusive this season, but here are a few options: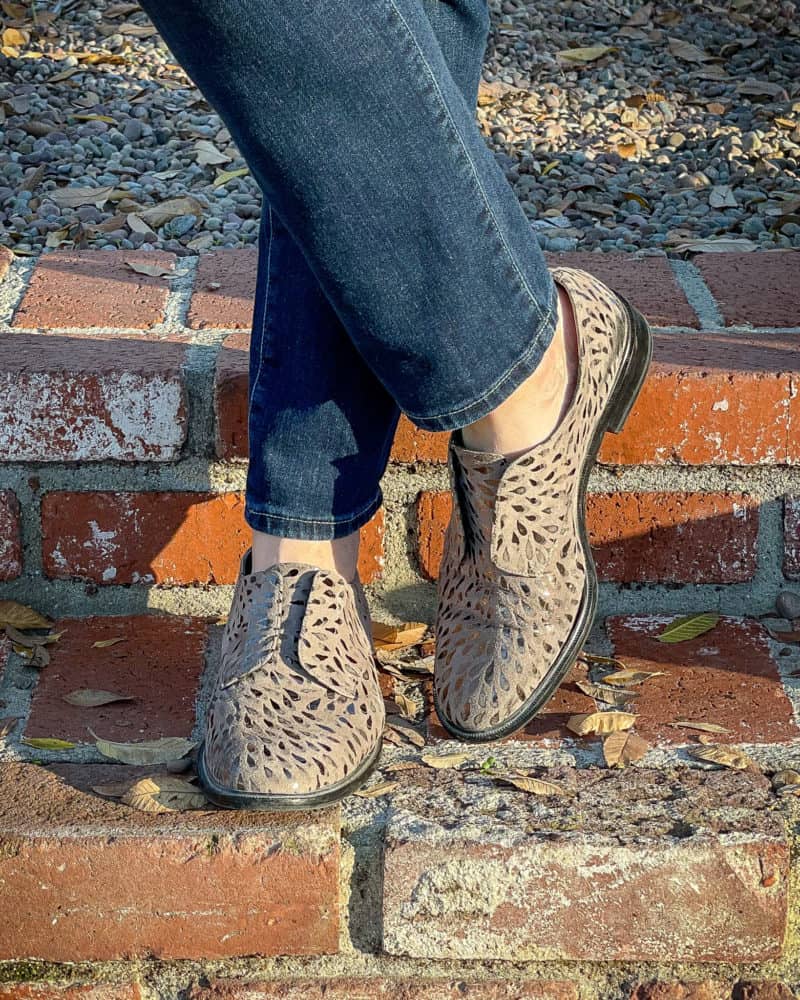 I bought these Clergerie shoes in 2016 during a visit to NYC, and they're still a favorite! A metallic (or animal print) shoe really zhushes up a simple outfit. (This style is currently offered in black.)
Do you have a peacoat in your wardrobe? Do you still wear it?
Come visit The Style Hub for more outfit ideas and style tips!
Stay in touch
Sign up to be notified of new posts and updates from une femme d'un certain âge.